KS2 SATs Grammar, punctuation and spelling practice paper D
The KS2 Grammar, punctuation and spelling test was introduced in the 2013 SATs. TheSchoolRun has produced five practice papers, written by a KS2 teacher in the style of the questions which will be asked in the test. The papers cover the areas of grammar, spelling and punctuation which your child is taught at school and offer extra practice and revision opportunities.
Since 2016, children in Year 6 have taken new SATs exams in English and maths to reflect the 2014 National Curriculum. These mock papers, available exclusively for TheSchoolRun subscribers, are based on the old SATs format and content, but can still be used to give your child valuable exam practice.
The test should take around 45 minutes to complete (30 minutes for the grammar and punctuation section; 15 minutes for the spelling section). 
You can download four further practice tests, exclusive to TheSchoolRun subscribers, to help your child prepare for the 'SPAG'; click on the images below to go to each individual test.
Help your child revise for the new 'SPAG' test, which tests grammar, punctuation and spelling as part of KS2 SATs. Our 'mock' papers will help familiarise them with the question format and boost their confidence with some at-home practice.
DOWNLOAD THIS RESOURCE INSTANTLY

with a 14-day FREE trial!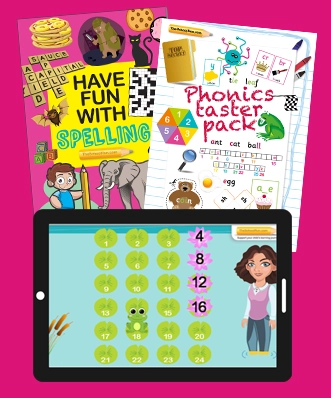 Thousands of English, maths & science printable and interactive resources
Weekly learning plan for your child
Downloadable learning packs & workbooks
FREE for 14 days then £42/6 months
*£0 TODAY*
Cancel anytime