Number puzzles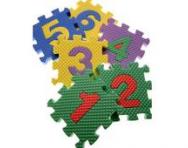 Number puzzles are a great way of getting your child to practise core numeracy skills – and have fun at the same time!
In this section you'll find lots of number puzzles and maths challenges, each of which focuses on a core maths skill, such as times tables, time, money maths, proportion, addition and Venn diagrams. You'll also find some KS1 and KS2 Sudoku puzzles. And you'll find even more fantastic puzzles in our KS1 Maths Puzzles pack.
Worksheets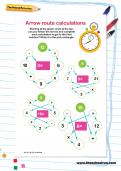 Starting at the green circle at the top, can you follow the arrows and complete each calculation to get to the final solution? Write it in the pink rectangle.
View Worksheet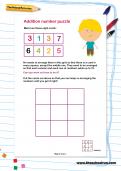 Mark has eight cards and he needs to arrange them in this grid so that there is a card in every square, except the middle one. They need to be arranged so that each column and each row of numbers adds up to 10. Can you work out how to do it?
View Worksheet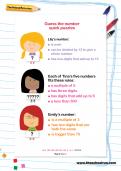 Guess the number quick puzzles
Are you smart enough to work out this number puzzle? Challenge mum or dad and see if they can do it quicker than you.
View Worksheet