Year 5 Science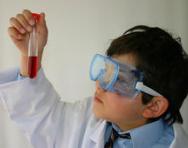 In science, your Year 5 child will focus on three main areas in detail: life and living things, materials and their properties and physical processes.
You can support your child at home as they develop their skills of 'scientific enquiry' with hundreds of Year 5 science worksheets and experiments on core topics including humans and other animals, plants, thermal insulators and electrical conductors, rocks and soils, electricity and circuits, forces, light and sound, sound and vibration and pitch and volume.
Plus, for a complete course in Year 5 science, check out our fantastic Year 5 Science Learning Journey programme.
Worksheets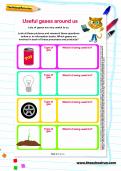 A worksheet encouraging your child to research into how different gases are used to help us in everyday life.
View Worksheet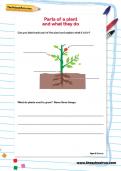 Parts of a plant and what they do
This download shows a picture of a plant and asks children to label the parts and also explain what each part does. There is an answer sheet included.
View Worksheet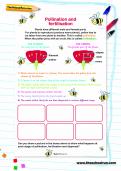 Pollination and fertilisation
A worksheet demonstrating the male and female parts of a flower and then explaining the process of pollination and fertilisation. Children draw pictures to show their understanding.
View Worksheet