SEN system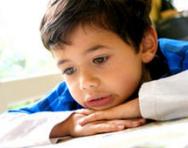 Also see:
Make sure your child gets the very best opportunities to succeed and flourish with this practical toolkit of checklists, templates and make-or-break advice.
The Dyslexia Toolkit for Parents is an e-toolkit of practical resources that you will be able to pull out over the coming years to support and assist you through the various challenges of dealing with the schools, the authorities... and the many decisions you will have to make in order to best help your child.
With step-by-step advice and real-life case studies throughout, this lifesaver of a resource will tell you exactly what you need to be doing, exactly what you should expect, and what to do if you're not getting it.