Drama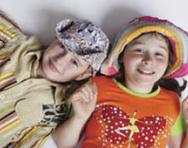 Worksheets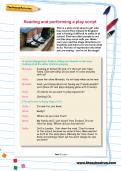 Reading and performing a play script
This is a play script about a girl who has moved from Ireland to England and is finding it difficult to settle in at school. Find two other people to act out this play script with you. Make sure you read the stage directions (in brackets and italics) so you know what to do. Put lots of expression into what you are saying – you're on the stage!
View Worksheet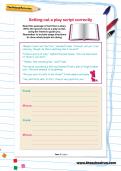 Setting out a play script correctly
Read this passage of text from a story. Write the speech out as a play script, using the frame to guide you. Remember to include stage directions to show what people are doing.
View Worksheet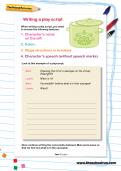 When writing a play script, you need to include the following features: 1. Character's name on the left 2. Colon : 3. Stage directions in brackets 4. Character's speech (without speech marks) Look at this example of a play script then continue writing the conversation between Mum and Louise so that we find out what is in the saucepan.
View Worksheet
Also see: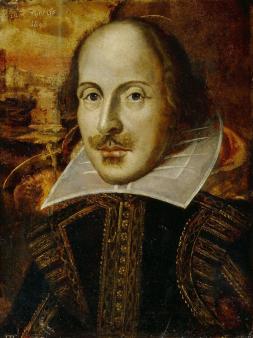 Check out the Homework Gnome section of the site to find out all about one of the most famous playwrights of all times, William Shakespeare, look through our selection of best children's Shakespeare books and find out how to introduce children to the Bard's work.