Grammar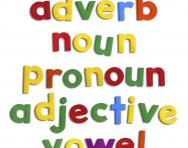 Grammar – the very word makes most of us moan, but the importance of good grammar can't be emphasised enough. In this section of the site you'll find information about the grammar curriculum, how to encourage good grammar habits in your child and spotting and fixing the most common grammar mistakes.

You'll also find lots of worksheets divided by school year and focusing on each of the different grammar skills that your child needs to master, such as apostrophes, tenses, verbs and subordinate clauses, as well as information on the new Year 6 Grammar, Punctuation and Spelling (SPAG) test and exclusive SPAG practice papers.
Worksheets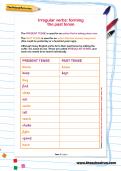 Irregular verbs: forming the past tense
The present tense is used for an action that is taking place now. The past tense is used for an action that has already happened (this could be yesterday or a hundred years ago). Although many English verbs form their past tense by adding the suffix -ed, some do not. These are called irregular verbs. Can you write the past tense for each of these verbs and then learn how to spell them?
View Worksheet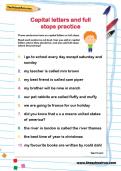 Capital letters and full stops practice
Your child can practise working with capital letters and full stops by writing them where needed in this list of sentences.
View Worksheet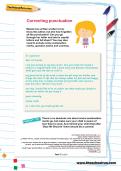 Maisie has written a letter to her favourite author, but she has forgotten all the punctuation! Can you go through her letter and add in capital letters and full stops? You may also need to include some exclamation marks, question marks and commas.
View Worksheet