Leisure time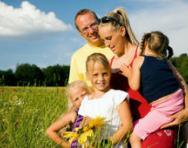 All work and no play makes Jack (or Jill) a dull child! Making sure your child has enough leisure time, and balancing planned activities with time for just chilling out and messing around is just as important as supporting learning at home.
In this section you'll find lots of ideas for filling your child's leisure time, whether it's planning a holiday, learning activities for rainy days, playing an instrument or taking up a hobby, getting your child active, or organising playdates.
Worksheets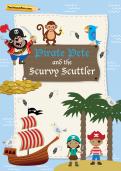 Pirate Pete and the Scurvy Scuttler data handling puzzle pack
Pirate Pete needs your help (and maths skills!) to get his ship back! Are you ready to hunt for treasure? Designed to help children practise common KS2 data handling skills, our statistics learning pack is bursting with Venn diagrams, pie charts, pictograms and line graphs to interpret and construct. All aboard the pirate ship!
View Worksheet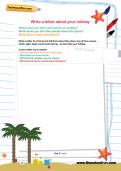 Write a letter about your holiday
This exercise is a great way to help your child practise descriptive writing. Talk about recent holidays your family has gone on, and what your child remembers from them. Can they write a letter to a friend, telling them about the holiday?
View Worksheet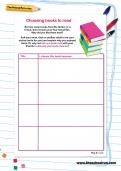 Borrow some books from the library or a friend, then choose your four favourites. Why did you like them best? Ask your mum, dad or another adult to be your scribe (write for you) and explain why you enjoyed them. Or why not set up a book club with your friends to discuss your book choices?
View Worksheet
Also see: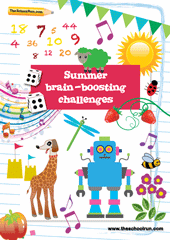 Juggle fruit. Work on the technology of the future. Plot and design a lost city, create a zoo of invented animals, learn to talk sdrawkcab and bake a pizza clock and a pastry map. How many of our wonderful brain-boosting challenges can you fit into your summer? All you need are some art materials, imagination and an enquiring mind to have a go at a whole host of practical and reflective activities, suitable for primary-school children (and parents, of course). Have fun!
A long, lazy summer holiday is one of the great joys of life – but within days you'll be driven to distraction by sibling squabbles and cries of "I'm bored" (not to mention a visible emptying of your wallet). Plus, research shows that kids who don't stay mentally alert during the summer lose up to a third of what they've learned during the academic year. So try one of our 59 easy, boredom-busting activities – at home, on the move and on holiday. They'll be having so much fun they won't even realise they're learning…