English
Worksheets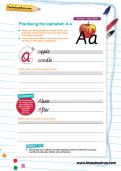 Handwriting practice: joined-up alphabet
Your step-by-step guide to the joined-up alphabet, with worksheets for every letter. Whether your child is new to cursive writing or needs to improve their joined-up style these worksheets will take them through every join and shape to help boost their confidence and ability.
View Worksheet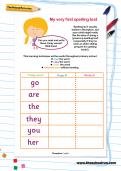 My very first spelling test
Spelling isn't usually tested in Reception, but your child might really like the idea of doing a 'grown-up spelling test' (especially if they've seen an older sibling prepare for spelling tests!).
View Worksheet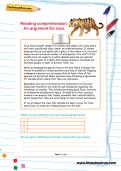 Reading comprehension: An argument for zoos
A zoos a good place for animals to live or not. Here is an argument for zoos. Read it and see if you agree with the writer's viewpoint or not.
View Worksheet