Transition to secondary school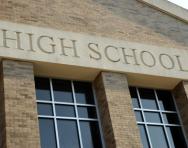 Worksheets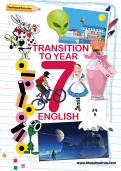 Y6 to Y7 English transition pack
Prepare for KS3 English with our Year 6 to Year 7 literacy transition pack. Revise journalistic writing, figurative language, persuasive text and more, as well as trying your hand at some tricky reading comprehensions and completing some wordsearches. A brilliant way to boost your confidence over the summer holidays, the Y7 English transition pack will help you hit the ground running in secondary school!
View Worksheet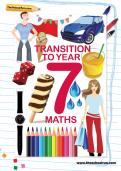 Y6 to Y7 maths transition pack
Identify the rules of a number sequence, find the lowest common denominator or the highest common factor, order fractions, use data tables, investigate probability and calculate area – all vital maths skills as your child moves into secondary school maths. Revise and practise key methods and concepts with our Year 6 to Year 7 maths transition pack and boost their confidence in the run-up to KS3.
View Worksheet
Also see:
This indispensable guide will help you and your child successfully manage the important transition from the cosy world of primary school to the bigger world of secondary school. A Parent's Guide to Secondary School takes you through everything you need to know about secondary school, from deciding which schools to apply for, through the application and appeals process, to supporting your child in the first weeks and months in their new school.
Year 6 to year 7 summer booster packs
Boost your child's confidence in the run-up to secondary school with targeted revision activities for English and maths. Reading comprehension, journalistic writing, using figurative language, writing persuasive text, spelling and lots more are covered in the Y6 to Y7 English booster pack; square numbers and prime numbers, percentages, fractions and decimals, number sequences and data tables are all part of the Y6 to Y7 maths booster pack.
The Y6 to Y7 transition packs are exclusive to TheSchoolRun subscribers.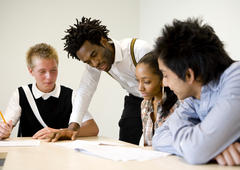 KS3 and Year 7 curriculum and learning
Want a preview of what your child will be learning once they get to secondary school? Here's an overview of the main subjects, as well as details of emotional and psychological development in Year 7 and how your child changes over the KS3 period.
KS3 English
KS3 maths
KS3 science
Other subjects in KS3
Transition to secondary school