Key Stage 3 PSHE explained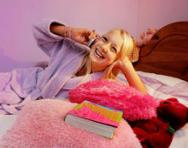 What will your KS3 child be learning in PSHE classes at school? Find out here, with tips on extending this learning at home.
PSHE - or personal, social, health and economic education - is a non-statutory subject at secondary school, meaning that schools don't have to teach it. If they do, they have the freedom to set their own syllabus, rather than having it prescribed by the National Curriculum. According to the Department for Education, teachers are best placed to understand the needs of their pupils and decide what their lessons should cover.
Although there's no official PSHE curriculum, the Government advises that teaching programmes should include:
Drug education
Financial education
Sex and relationships education
Exercise and diet for a healthy lifestyle.
During Key Stage 3 PSHE pupils learn about themselves as growing and changing individuals, and as members of their communities with increasing maturity, independence and power.
They become more self-aware, and are capable of more sophisticated moral reasoning. They take more responsibility for themselves and become more aware of the views, needs and rights of people of all ages.
Children build on the experience, confidence and competence they developed in Key Stage 2, learning new skills to help them make decisions and play an active part in their personal and social lives. They learn how to plan and manage choices for their courses and career.
Continuing to develop and maintain a healthy lifestyle, children learn to cope with and understand their changing bodies and feelings. They also learn to cope with changing relationships and understand how these can affect their health and wellbeing.
Sex and relationships education (SRE)
Although PSHE isn't a compulsory subject, sex and relationships education (SRE) must be taught from Year 7 onwards in all maintained secondary schools. It's often delivered in PSHE lessons. Government guidance says that SRE should cover:
Relationships, love and care and the responsibility of parenthood, looking at marriage and relationships outside marriage
Building self-esteem
Responsibilities and consequences around sexual activity
Contraception and safe sex
Resisting peer pressure
The link between sex and other risk-taking behaviours like drug and alcohol use
Sex and the law.
Schools must have an SRE policy that parents can view at any time, setting out what children will be taught. You have the right to withdraw your child from SRE as a whole, or from particular elements. Academies do not have to provide SRE, but if they do, they should follow the same guidelines as maintained schools.
Lessons examples
Here are the kinds of things your child might learn in PSHE over the next few years:
Year 7 pupils are asked to write a story from the perspective of a young carer, showing empathy and understanding of what is involved.
 
Pupils in Year 8 produce a graffiti poster showing a 'typical' 10-year-old and 13-year-old. They discuss, compare and contrast the changes in pairs, before going on to predict the changes and developments in a 15 year old.
 
Working in pairs, Year 9 pupils use a variety of sources (including textbooks and the internet) to research how people from different cultures and religions deal with death and bereavement. They report their findings back to the whole class. The pupils then go on to research the different groups that exist to help people come to terms with loss and the type of advice that they provide.
 
Year 11 pupils take part in an assembly where teenage mothers speak about the effect that parenthood has had on their lives, and answer questions from students.
Support their learning at home
At this age, children tend not to be as forthcoming about their emotions as they do when they are younger. Remember to give your child space, and make it clear that they can talk to you when they feel like it. Do plenty of chilled out activities with your child, such as walks or trips to the shops, as they are more likely to confide in you when they feel relaxed.
 
If you are setting rules in your house, such as how much time they can spend watching television or playing computer games, discuss and agree them with your child, so they can understand why the rules are there.
 
Allow your child independence – whether it's walking to the end of the road or to the local shops, or staying at home alone while you pop out for half an hour. These things will help build their confidence. And try not to worry too much!
 
Take an interest in the things your child likes, such as music or films. It will help you maintain a strong relationship with them.