Relationships and sex education: your FAQs answered
How is Relationships and Sex Education changing and why is it so controversial? We did a little digging and spoke to experts to help us debunk some of the myths surrounding RSE in primary school.
Changes to the Relationships and Sex Education curriculum can be confusing and concerning, particularly with the media coverage of protests and objections and images of schools surrounded by upset parents. We looked at the relevant, up-to-date information from the government and spoke to experts so we could answer some of your most common questions and untangle the web of misinformation. 
Download fantastic science resources today!
Experiments And Science Fun pack
Science Learning Programme for each school year
All the instructions, questions and information you need
What is Relationships and Sex Education in schools?
RSE stands for relationship and sex education. The relationship element has been compulsory in primary schools since 2020.
The aim is to educate children about safe and healthy relationships. According to the government, these lessons will put in place "building blocks needed for positive and safe relationships of all kinds."
Some parents are concerned that what their children will learn at school will contradict their belief system. In Birmingham, a group of parents were particularly upset about picture books, which depict same-sex families, being used in class. These books have been in schools since 2014 as part of the No Outsiders project, but it was raised as an issue at the beginning of 2019. The panic then spread to some other parts of the country. This, and the terminology around the new RSE curriculum, has led to misinformation about what will be taught and how.
What is the No Outsiders project?
The project was created by a teacher named Andrew Moffat with the aim of teaching children about tolerance and equality, in support of the Equality Act 2010. It includes the use of children's books exploring identity, different family structures and diversity.
One of the books, And Tango Makes Three, is based on a true story about two male penguins from the zoo becoming parents.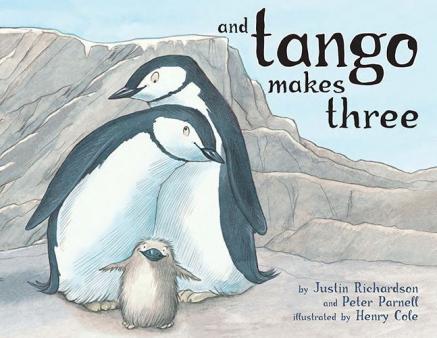 The book begins by talking about different animal families at the zoo and goes on to explain that Roy and Silo, the two penguins, are both male but they are ready to be a family. The main message is that "all you need to make a family is love." 
Can parents withdraw their child from RSE?
Picture books aside, parents' main concern when it comes to RSE is that children will be taught (in detail) about the mechanics of sex and reproduction at a young age, and that they will not be allowed to opt out of sex education lessons.
"Only relationships education is being made compulsory in primary schools. Sex education – which goes beyond the long-standing existing curriculum for science – is not being made compulsory in primary schools. If a primary school chooses to teach additional sex education, you can withdraw your child from that," explains Catherine Hine, CEO at the Family Stability Network.
In primary school, children will be taught about respect, listening, and empathy. There will be an emphasis on friendship and different kinds of families, and how to treat people with kindness.
The RSE curriculum updates will also include the difference between online and offline friendships.
"There are lots of different teaching resources and books available so lesson content will vary from school to school," adds Catherine.
How does this differ from how RSE used to be taught?
This new legislation introduces relationship education as mandatory and provides guidance for every school to follow.
Catherine says, "It's been a mixed bag up until now, and this new guidance ensures that is no longer the case. All children will have to learn about relationships and this guide explains what must be covered."
The full guidance about Relationships education, relationships and sex education (RSE) and health education is available for any member of the public to read on the government website. 
Which schools does RSE legislation apply to?
The statutory requirements apply to any school teaching at primary or secondary level. Relationships education is mandatory at primary level but sex education is not. 
What type of language is used?
Most of the guidance for teachers encourages them to use 'inclusive' language so every child can feel comfortable regardless of their background or family lifestyle. 
"In an age-appropriate way, schools will cover how to treat each other with kindness, consideration, and respect. By the end of primary school, pupils will have been taught content on families and people who care for them, caring friendships, respectful relationships, online relationships and being safe," says Catherine. 
Why start RSE in primary school?
It can seem an early age to be introducing these topics, but Catherine explains that relationship skills in childhood can have a positive impact on academic performance, health, and the ability to have fulfilling relationships in later life.
Understanding more about respectful relationships is also believed to affect how we manage stress and conflict.
Why are schools involved in this type of education?
According to Relationship Education campaigners, learning these topics at school ensures children learn from trusted sources with expert knowledge.
"Unfortunately for some children, home is where they experience abusive relationships. Also, parents or carers may not want to discuss relationships and children may be reluctant to raise issues at home. Relationship education can help with that," says Catherine. 
Another concern is that children are currently learning about relationships from untrustworthy and inaccurate sources, such as social media. "This makes the new 'relationships' aspect of the RSE curriculum even more valuable," explains Catherine.
How will schools accommodate children from faith families?
Catherine explains that it's for each school to determine what and how they will meet the guidelines. "Every school is required to engage with parents and to have an RSE policy. Schools must also ensure that their teaching and materials are appropriate, having regard to the age and religious backgrounds of their pupils," she adds.  
The content for the RSE curriculum will still be taught, but the Department of Education's guidance allows for flexibility and sensitivity. Schools are permitted to take extra care when delivering some of the lessons and can decide the appropriate time to deliver them. As a result, it's possible that different aspects of the curriculum will be taught at different ages depending on the school. 
How can I be more involved in my child's RSE as a parent?
RSE resources issued by the Department for Education have been created specifically for parents and outline what the new curriculum entails. Open communication between parents and educators is key; your children's school should consult with you when developing and reviewing policies for relationships education and RSE.
You can also support the subject at home by looking at some of the curriculum-recommended books and materials with your child and talking to them about respecting and supporting differences. "It's a great opportunity," says Catherine, "if we all get behind it, we can make it a success."