PSHE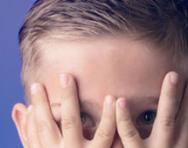 Worksheets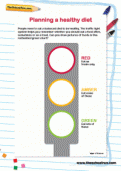 A simple but effective worksheet that will introduce your child to the idea of a balanced diet.
View Worksheet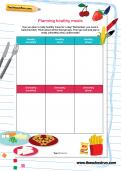 Encourage your child to plan three healthy meals and then to do the opposite and plan three unhealthy meals.
View Worksheet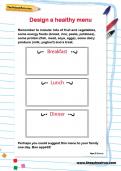 A worksheet to prompt children to think about how to incorporate healthy food types into their daily diet.
View Worksheet
Also see: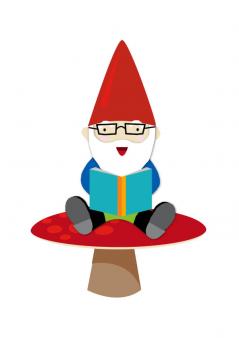 Click on the links below to find out more about: