Key Stage 1 PSHE explained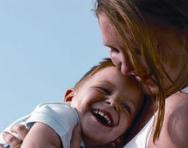 Find out what your Key Stage 1 child will be learning in PSHE and how you can support and extend this learning at home.
Building on the EYFS for personal, social and emotional development, PSHE lessons at Key Stage 1 will encourage your child to develop awareness about his/herself as an individual and as a member of the community.
The teacher will cover topics such as basic rules and skills for staying healthy and safe and for behaving well. Children are given opportunities to show they can take some responsibility for themselves and their environment. They begin to learn about their own and other people's feelings and become aware of the views, needs and rights of others. They learn social skills such as how to share, take turns, play, help others, resolve simple arguments and resist bullying.
Lesson examples
Here are the kinds of things your child might work on in PSHE over the next couple of years:
Year 1- Listening and speaking
In role play children work in pairs to describe what they like to do during the lunch hour. The 'listener' demonstrates poor listening by moving around, interrupting, looking away, talking to somebody else etc. The children then offer ideas about all the things they saw the 'listener' do wrong. The teacher lists their ideas on a board. They then make a list of what the 'listener' should have done instead.
Years 1 and 2 – Working together
The children are placed in mixed ability groups of around five. A chairperson and a scribe are selected for each group. They are given a photo of a piece of playground equipment – a skipping rope or a large hoop. The children then make a list of questions they could ask another child about how to make best use of that equipment in the playground, e.g. What is this for? How many people can play with it at a time? What are the safety rules for playing with this? They report back to the class, sharing their questions, as well as considering the group processes, e.g. Did everybody listen to each other? How did they agree questions in their group?
Year 2 – Bullying
The teacher uses puppets to stage a situation in which Rabbit is being picked on by Tiger (a bully). She shows that Rabbit was upset on many occasions during the scene. She then asks the pupils to retell what had happened in their own words and describe how the characters felt, presenting this information in a speech bubble. At the end of the lesson, the pupils discuss what they would do if they were in Rabbit's situation at school.
Help support learning at home
Encourage your child to think about healthy eating. Try doing some simple cooking activities with your child and talk about the ingredients and how you are cooking them.
 
Provide a special role play area for your child – use props, costumes, old clothes, and any other bits that will help your child explore new characters, people, and lifestyles.
 
Identify areas which your child needs more support with, for example, sharing, taking turns, being patient, or controlling their temper. Address the issue through stories or role play which use a similar scenario and ask your child what they think and how the situation could be helped.
 
Do encourage your child to play with other children, and provide a variety of opportunities for your child to socialise with other children their age.