Music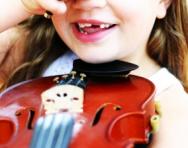 Worksheets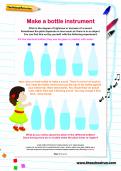 An activity to encourage children to think about how the amount of air in an instrument affects the pitch it makes.
View Worksheet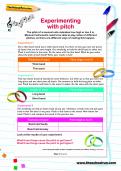 Suggestions for activities to try at home to help your child investigate factors that affect pitch.
View Worksheet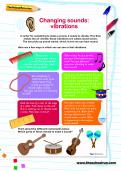 Changing sounds: vibrations
An activity sheet with ideas for things to do at home that demonstrate the connection between sound and vibrations.
View Worksheet
Also see: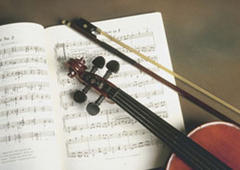 What will your child learn in music at primary school?
Find out how music is taught in the primary school curriculum: