History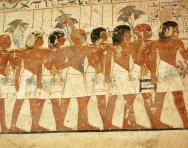 In this section of the site you can find out about the history curriculum for EYFS, KS1 and KS2 and discover some great ways to get your child excited about history.
We also have ideas for some great excursions to historical attractions and even some no-sew history costumes (or brilliant kids' history costumes to buy!).
Plus, you can check out the Homework Gnome for every more great history topics.
Worksheets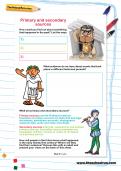 Primary and secondary sources
How do we find out about the past? What evidence is available to us, and how can we research events that happened over 100 years ago? This worksheet will help your child develop an understanding of the passing of time and encourage them to think historically.