Other subjects
Reading, writing and arithmetic are still the foundation of your child's primary school education, but what else will they be taught? You'll be surprised at how much is covered in their lessons, from geography to art, music to PSHE (Personal Social Health Education).
You might find you have a budding historian on your hands, or a little leading lady who loves drama lessons – and, of course, your child will get the opportunity to exercise and play in PE lessons. Computing / ICT (Information Communication Technology) is a vital subject in the 21st century, and your child will use computers in different areas of the curriculum from Reception onwards.
You could also check out the Homework Gnome for even more help in history and geography.
Worksheets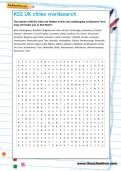 Can you find all of these cities in this very challenging wordsearch? How many have you been to?
View Worksheet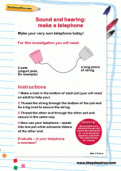 Have fun with your child whilst they learn more about sound and its properties.
View Worksheet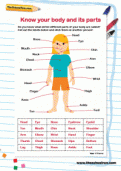 Know your body and its parts
This activity is a fun way to help your child to learn about the human body and its parts.
View Worksheet
Also see:

Check in with the Homework Gnome for lots more history and geography topics!
We cover every primary-school history topic with our History Homework Gnomes! For starters, you could find out more about: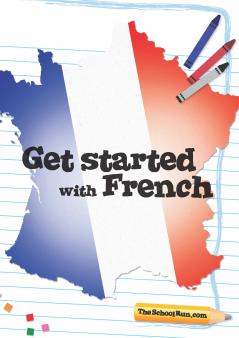 Give your child a languages head start with our beginner's guide to French, designed to help them grasp basic vocabulary and form simple sentences. We've asked a native French speaker to record all the words and phrases in the pack, so your child will hear the correct pronunciation and intonation, just as they would on an audio language course. Bonne chance!