Educational days out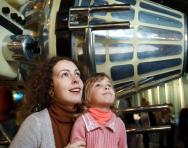 Children (and parents!) learn a huge amount without pencils and paper, workbooks or a computer screen in sight! From world-class, hands-on learning experiences to seasonal excursions close to home, we suggest some of the UK's best educational days out, including our pick of the most child-friendly museums, all tested by parents and kids!
And who says the fun has to stop at museum closing time? We've rounded up the best UK museum sleepovers for children. Fancy sleeping next to a dinosaur skeleton or a blue whale? Now you can...
Worksheets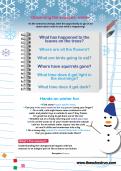 Observing the seasons: winter
As the seasons change, take the opportunity to go on an observation walk to see what's happening! Here are some great ideas for hands-on winter fun!
View Worksheet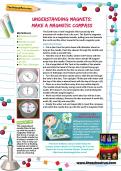 Understanding magnets: Make your own magnetic compass
The Earth has a weak magnetic field caused by the movement of molten iron in its core. The Earth's magnetic field acts on a magnetised needle, pulling one end towards the north and the other towards the south magnetic pole. Understand more about magnets by making your very own magnetic compass from a polystyrene pizza base, a needle, a pin and a strong magnet.
View Worksheet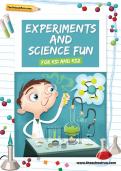 Experiments and science fun for KS1 and KS2
Beans, gingerbread men, ice, washing-up bottles and cocoa powder – that's all you need to demonstrate key KS1 and KS2 science concepts to your child at the kitchen table. Packed with simple experiments, fun games (Muffled Chinese Whispers, anyone?) and parent-friendly science explanations, our Experiments and science fun for KS1 and KS2 learning pack is all you need to make primary science come to life for your child.
View Worksheet