Museums reviewed by parents: Thackray Medical Museum
Explore past (and future!) medical treatments and procedures, get a glimpse of life in Victorian England, get hands-on with oversized body parts and find out how humans work, all at the Thackray Medical Museum in Leeds. Our family testers share the highlights for parents and children.
Dani Zur and her dad Terry visited the Thackray Museum and travelled back in time to 1842 Leeds with Eva, 10 and Kendra, 9.
A fascinating and fun museum that will appeal to kids (and adults) who like their learning to be immersive and interactive. You'll go on an eye-opening tour of Victorian Leeds and find out what it was like to live (and quite probably die young!) in that period, and you'll also find out how some of the greatest medical breakthroughs happened completely by chance!
Download fantastic science resources today!
Experiments And Science Fun pack
Science Learning Programme for each school year
All the instructions, questions and information you need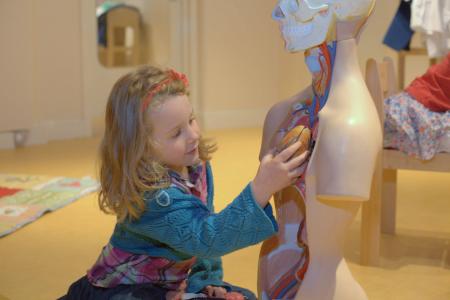 Best for nursery and Reception kids
The tour of Victorian Leeds isn't suitable for Nursery and Reception-aged children, so bear that in mind if you're coming with a mixed-age group. There are other areas of the museum that younger children will love, though, like the interactive Life Zone! area. Follow the journey of a pea from the moment it goes in your mouth to when it comes out of your bottom, see how long human intestines are, get up (very) close to teeth, understand the difference between human and animal bones and lots more.
Best for KS1 kids
Our guide took us down a grimy Victorian street, with all the sights and smells you'd expect. We peeked inside very poor homes, were shocked by the unsanitary way that food was prepared, were suitably disgusted by the outdoor toilets (right next to the well that was the only source of water) and looked into factories where children as young as 8 worked in incredibly dangerous conditions. Our Victorian guide did a great job of making it relevant to the children in the group, describing what life would have been like if they'd lived in that period and happily answering even the most gruesome of questions.
Best for KS2 kids
At the beginning of the tour, each person had to pick a different Victorian character and as the tour progressed we learned where the character lived and worked and whether they succumbed to one of the common illnesses of the day. This really grabbed the interest of our two Year 5 children, who were fascinated by the range of illnesses that were around in Victorian times and were desperate to find out if their characters survived to adulthood. 'It was really realistic,' said Kendra. 'We saw one woman who looked after the babies when their parents worked and she gave them alcohol and drugs to keep them quiet and lots of the babies died. Imagine if they still did that nowadays!'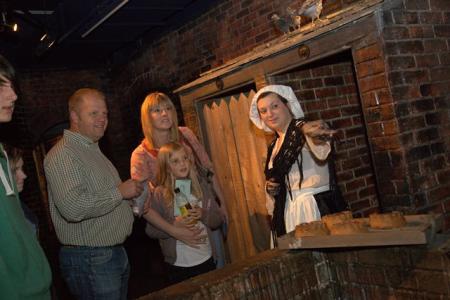 Don't miss!
The kids particularly loved finding out about some of the weird and wonderful remedies that were around in Victorian times. 'People had really strange ideas of how to treat illnesses,' said Eva, 'and often the treatments did more harm than good, like using a warm cowpat for inflammation or eating snails to get rid of phlegm – yuck!'
Further on in the museum there is a really interesting section (Disease in retreat) on how scientists found the causes of and cures for many of the diseases that killed the Victorians. We all found the video about how penicillin was discovered by fluke particularly fascinating.
Half-term and holiday events for families
Themed drop-in activities take place every Saturday during term time and during school holidays; for example you might have the opportunity to celebrate the birthday of Florence Nightingale, meet PAT (Pets as Therapy) Dog friends, learn about Ancient Roman and Greek Medicine or investigate the medical history of the British Monarchy, from Henry VIII's ulcerated leg to Richard III's curved spine.
Food and drink options
There is a seating area for you to eat in and a cafe with hot and cold food.
Getting there, prices and opening hours
The Thackray Medical Museum is 2 miles to the North East of Leeds city centre, next to St. James's Hospital.
Tickets are annual passes valid for 12 months; you can visit as many times as you wish during the year. Family ticket (two adults and three children): £28. Children under 5 free. A 10% discount is available if you prebook your tickets online in advance.
Opening hours  are 10am – 5pm every day; open until 8.30pm every third Thursday of the month. Closed 24 – 26 & 31 December and 1 January. Allow between 2 and a half and 3 hours for a visit.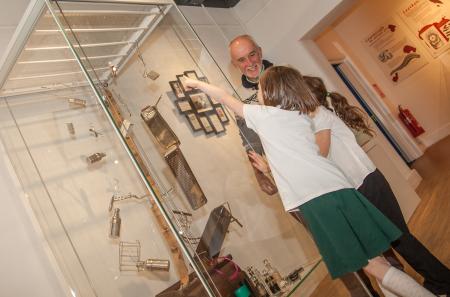 Pocket-money shop purchases
There is a really lovely shop, which some great medical-themed games, as well as themed stationery. If you're desperate for a syringe pen, this is the place to come!
Online treasures if you're too far to visit
Links to the National Curriculum
As well as exploring medical history, the Thackray allows kids to understand more about the human body and how it works. Relevant curriculum subjects include: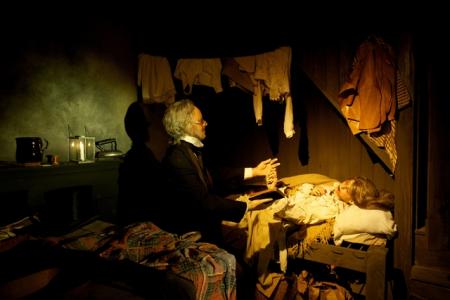 Photography: © Thackray Museum
Museum reviews for parents: we need YOUR help!
TheSchoolRun is looking for families to visit museums and other educational venues around the country and 'review' them. Get in touch to have your say about the best family days out (with a learning twist!).