Life and living things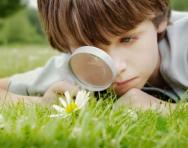 Your chilld will study life and living things throughout primary school, looking at the complexity of nature in increasing detail as they advance through each school year.
In this section, you can discover activites to help your child learn about life processes, gain an interest in living things and learn about microscopes.
And you'll find even more experiments to bring out the little Einstein in your child in our Experiments and science fun pack.
Plus, check out the fantastic Science Learning Journey for each year of primary school.
Worksheets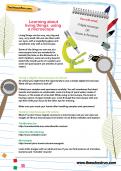 Learning about living things: using a microscope
The complexity of nature is studied in intricate detail using a digital microscope in this fascinating science activity for EYFS and KS1 children. It is aimed at Key Stage 1 and EYFS pupils and should be done with a parent or carer.
View Worksheet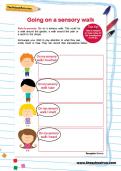 Take your child on a sensory walk and encourage them to describe the things they can see, hear, feel and smell.
View Worksheet
This download prompts your child to think about the harmful micro-organisms that are killed by cleaning products.
View Worksheet