Reception English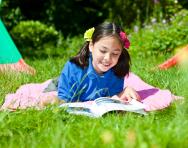 Help your child develop their English skills in Reception, with hundreds of useful articles and Reception English worksheets that will support learning at home.
As your child prepares for reading and writing, discover activities and games that will foster vital speaking and listening skills, introduce the phonics system and practise handwriting.
Worksheets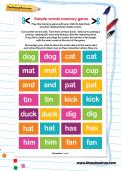 Play this memory game with your child to help them practise reading simple words.
View Worksheet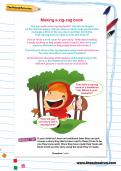 Can you make some zig-zag books? First of all do a front cover for your story. Think about making it really exciting so that people want to read it. Also write your name on the front so that people know who wrote it. Then tell your story in the zig-zag book using words and pictures. You may even like to use speech bubbles!
View Worksheet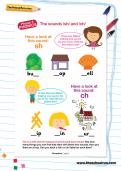 The sounds /sh/ and /ch/ (Phase 3 phonics)
Have a look at the sounds /sh/ and /ch/. Have fun saying the two sounds – do you sound like a train?
View Worksheet