Year 2 Maths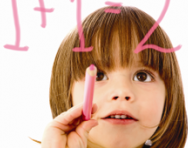 Worksheets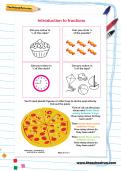 Introduction to fractions
Can you colour in these fractions? Then try dividing up this pizza.
View Worksheet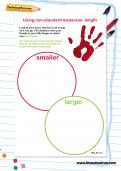 Using non-standard measures: length
Let's get measuring. Look at your hand. Stretch it out as big as it can go. The distance from your thumb to your little finger is called your hand span. Go around your house finding things that are smaller and things that are larger than your hand span. Write them in these circles.
View Worksheet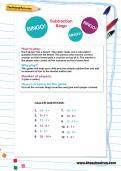 Let's play bingo! Each player has a board. The caller reads out a calculation question from the list. The person who has the correct answer on their board puts a counter on top of it. The winner is the player who covers all the numbers on their board first.
View Worksheet