Pictograms are introduced in Year 2 as a simple and engaging introduction to bar charts. We explain what your child needs to know about pictograms and how to read and create them, as well as explaining when and how they're taught.
What is a pictogram?
A pictogram is a chart that uses pictures to represent data. Pictograms are set out in the same way as bar charts, but instead of bars they use columns of pictures to show the numbers involved.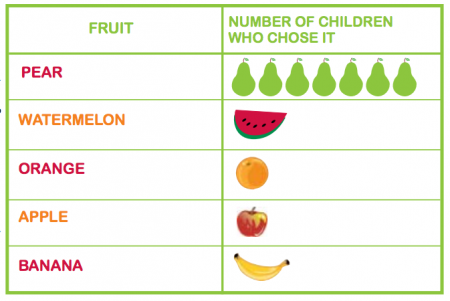 Boost Your Child's Learning Today!
Start your child on a tailored learning programme
Maths & English resources delivered each week to your dashboard
Keep your child's learning on track
When are pictograms introduced to children?
When compiling information for a pictogram, a teacher will usually encourage their class to collect data about other children: for example, children might be asked to find out about favourite crisps, cakes, animals or colours of the children in their class or another class. Often, they will record this information on a class list and then put it onto a tally chart (for the younger children, the teacher will probably collate a tally chart on the board for the class). This information is then converted into a pictogram.
Children continue to learn about pictograms in Year 3. More advanced pictograms might be used further up the school, where one image represents more than one of an object, so children need to think about how they are interpreting the number of images. For example: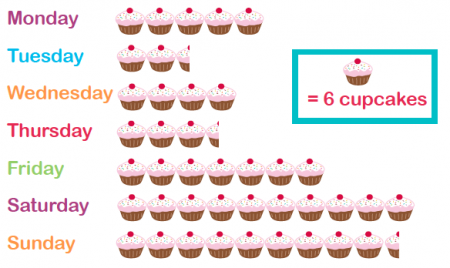 In this case, it is very important that the child has properly read the question and understood that one image represents 6 units (cupcakes). 
Help your child practise reading and compiling pictograms with our worksheets: