PE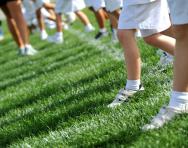 We all know how important it is to keep our kids active and they will have PE lessons every week throughout primary school, focusing on developing different skills, such as basic motor skills, ball skills, gymnastics and dance movements. They will also learn a number of team sports, learning about co-operation and fair play, and be introduced to sports which don't require team mates!
Find out all about what your child will learn in Foundation Stage PE, Key Stage 1 PE and Key Stage 2 PE as well as getting ideas for ways to keep your child active outside of school.
Worksheets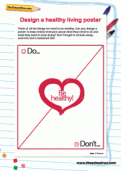 Design a healthy living poster
An activity to help your child identify ways to lead a healthy life.
View Worksheet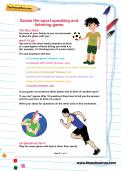 Guess the sport speaking and listening game
A game involving thinking of a sport and then answering yes / no questions on it; encourages children to develop questioning skills and listen attentively.
View Worksheet
Listening to a sports commentary
This worksheet encourages your child to listen to a sports commentary and then become a commentator themselves.
View Worksheet
Also see: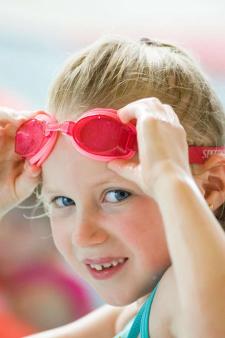 Get your kids active
Find out more about how to get your kids exercising in school and out of school, and how exercise can help keep children healthy: