Childcare for school-age children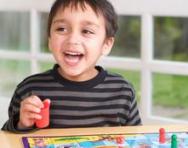 For many parents the need to find reliable childcare doesn't stop once their child is in full-time education. If you are struggling to find the right support after school, this section of the site will provide information on how to find good childcare and give you lots of ideas for activities to keep your child busy in the holidays.
Also see:

Great ideas for keeping your kids busy in the holidays
Trying to keep your children busy during the holidays can be a real challenge! Here are some ideas to get you started:
In your Summer Learning pack you'll find educational activities for all ages (and not a textbook in sight!). Choose from:
Rainy day delights
Ways to get creative with day-to-day chores
Garden investigations
Tips to take the tedium out of travelling
Toy-free travel games
Free (or affordable) discovery days out
DIY local adventures
Turn off the TV, hide the games console, cancel the theme park visit and get started!
Childcare for school-age children