101 fantastic activities for the summer 2021 school holidays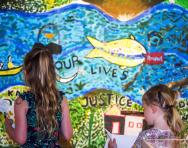 Join a band of marauding Vikings, step inside Van Gogh's Sunflowers or come face-to-face with Darkest Peru's most famous export – we've got a whole host of summer adventures for you to enjoy together with 101 amazing and educational activities from across the UK. By Hetty Walton
Summer holidays 2021 family activities in England
Engage with big ideas (and 100 pairs of feet)
What: Visit the People's History Museum, the national museum of democracy, and discover how the fight for equality, social justice and co-operation have shaped Britain's history. There's a chance to create your own pair of identity feet, Inspired by the artist Eva Mileusnic's art installation Counter-flow, and a new Family Friendly trail in the exhibition More in Common: in memory of Jo Cox.
Where: People's History Museum, Left Bank, Manchester M3 3ER
When: Open Wednesday to Sunday, 10am-4pm
Need to know: The museum and its exhibitions are free to visit with a suggested donation of £5. Workshop tickets are priced from £2 plus booking fee and should be reserved online. 
Image: © People's History Museum
The play's the thing
What: Celebrate summer at the RSC with fun activities, performances and workshops inspired by the Bard's plays and the behind-the scenes work that goes into making them. Enjoy some bonkers balloons and magnificent magic based on A Comedy of Errors, enjoy an ice cream on the terrace as you listen to a free music gig, begin your day like an actor with a fun-filled vocal and physical workout, or discover the hidden history of the RSC's Costume Workshop and how its workers have brought the characters you see on stage to life.
Where: RSC, Bancroft Terrace, Stratford-Upon-Avon, Warwickshire CV37 6BB
When:  27 July - 20 August, dates and times vary by activity.
Need to know: Most activities free and drop-in, charges and booking may apply for some.
Plant party
What: Come down to Cornwall for a spectacular programme of performances inspired by the unique setting of the Eden Project. Every week there will be a new programme of events – including dance, theatre, parkour, carnival, storytelling and much more – taking place across Eden's gardens, and if you're lucky you might catch one of the unscheduled, spontaneous pop-up events taking place throughout the event!
Where: Eden Project, Bodelva, St Austell, Cornwall, PL24 2SG
When: 19 July - 5 September, 9.30am-6.30pm
Need to know: Free with admission. Tickets £32.50 adult, £10 child.
Blooming marvellous
What: This summer holiday, be captivated by Van Gogh Alive, an immersive multi-sensory experience which allows you to step inside the masterpieces of Vincent Van Gogh. Accompanied by a classical soundtrack, go on a journey through time and space, visiting the Netherlands, Arles, Saint Rémy and Auvers-sur-Oise as you experience many of the painter's most iconic works: Sunflowers, through a mirrored room featuring hundreds of real flowers, Starry Night Over the Rhone, with pictures and animations projected onto every wall of the room, and even a life-sized recreation of A Bedroom in Arles, based on Vincent's own home in the town.
Where: East Albert Lawn, Kensington Gardens, London, SW7 2AP
When: 4 June - 26 September, 10am-8pm (last entry).
Need to know: Adult tickets £24, child tickets £14, under 5's go free.
Roll up, roll up…
What: Experience a phenomenal physical performance exploring all forms of rotation as the global smash hit '360 ALLSTARS' arrives in London after its sell-out successes in New York, Edinburgh and Sydney.  Replacing acrobatics, juggling and unicycles with break-dancing, basketball freestyle and BMXs, the visually dazzling performance is a fusion of circus skills and street culture, featuring two-time BMX world champion Peter Sore, award-winning breakdancers Bboy Chris and Bboy Daz and the acclaimed basketball freestyler Trickstar. The show will be complemented with video projections and a live soundtrack performed by beatboxer Ball-Zee and percussionist Mickey Sorbello, promising an unforgettable big top experience for the whole family!
Where: London Wonderground, Empress Place, London, SW6 1TT
When: 17 July - 15 August, performances 7pm weekdays, 3pm and 7pm Saturdays, 6pm Sundays
Need to know: Tickets from £12 per person.
Go green
What: Find out more about protecting your environment with this weekend of fun-filled family activities at Manchester's Science and Industry Museum. You'll be able to meet CBeebies presenter Grace, of Grace's Amazing Machines, at a special live edition of her show focusing on some amazing solar-powered vehicles, before taking part in some drop-in recycling activities courtesy of MOSI's Science Explainers, who will also be performing climate themed 'Science Stops' throughout the museum. Finally, visit a market stall with a twist as you learn how much your dinner might be costing the planet and how to plant your own tasty vegetables!
Where: Science and Industry Museum, Liverpool Rd, Manchester M3 4FP
When: 20-22 August, 10am-5pm
Need to know: Admission and activities free, advance booking required.
All about Alice
What: Tumble down the rabbit hole at RHS Garden Bridgewater and celebrate the 150th anniversary of Alice Through the Looking Glass. Follow the family trail through the gardens (complete with illustrations from former Children's Laureate, Chris Riddell), tuck into a tea party with your favourite characters while wearing your best Mad Hatter hat, enjoy some Alice-themed family craft and yoga workshops, or get up close to some real-life birds of prey and creepy crawlies.
Where: RHS Garden Bridgewater, Occupation Road, Off Leigh Road, Worsley, Salford, Greater Manchester, M28 2LJ
When: 22 July - 31 August, 10am-5pm
Need to know: Activities included with admission, family ticket from £26.
Festival spirit
What: This summer the family friendly Just So Festival will be returning to Cheshire for 2021, combining art, music and literature with a natural woodland backdrop! Alongside live music, art installations, storytelling, dance and circus performances you can sing along to some rousing campfire songs, take part in a Holi Festival-inspired colour fight, bring your tastiest cakes to the Just So Bake off and try to win the grand prize, or pick your team, craft your costume and join the parade for the annual Carnival of Animals challenge!  
When: 20-22 August, 9am till late
Where: Rode Hall Estate, Scholar Green, Cheshire, ST7 3QT
Need to know: Day tickets £53.50 adults and £21.40 children. Weekend tickets (including campsite access) £160.50 adults and £53.50 children.
Smash hits
What: Embrace your inner Andy Murray with TFF, a great scheme to let everyone have a go at playing tennis for free. The initiative means you can 'walk on and play' for free on tennis courts across the whole of the UK and as well as signing up for free, weekly coach-led sessions for children and adults.
Where: Selected courts throughout the UK
When: Throughout the summer
Need to know: Courses are free. Book to confirm a place
Wooden you know it
What: Go wild this summer in BeWILDerwood, a Norfolk adventure park complete with climbing, slides, swings, den building, boats and plenty of imagination – all based on a story by local children's author, Tom Blofeld. You can bounce like a Boggle and wiggle like a Twiggle with the dance-off at the Bouncing Boggle Party, make a colourful summer crown after finishing the soopa summer trail, or curl up as you listen to the tale the park was based on in an interactive storytelling session.
Where: BeWILDerwood Norfolk, Horning Road, Hoveton, Norfolk NR12 8JW
When: 22 July - 5 September, 10am-5pm.
Need to know: Under 92cm go free, £17.50 up to 105cm, £19.50 over 105 cm.
Fabulous farm
What: Go get rural this summer with a host of fun farm activities at Tatton Park farm. Learn more about where your food comes from and how it gets onto your plate, see the mill machines running, enjoy some den building in the woodland play area and say hello to some rare breed livestock. You can also solve puzzles and find clues as you follow the Percy the Park Keeper trail to find the hidden treasure or unwind as you find out how to enjoy the ancient Japanese practice of forest bathing.
Where: Tatton Park, Knutsford, Cheshire, WA16 6QN
When: Throughout summer, 10am-6pm, entry to farm varies.
Need to know: Free with family admission, £21. £8 vehicle entry charge.
Go show boating
What: Want a theatre trip with a difference? Then take to the water to enjoy the classic tale of 'The Town Mouse and the Country Mouse' as the two cousins go on an adventure to experience new sights and sounds in a show featuring music, songs, and hand-carved marionettes in this 55-seat theatre set on a canal barge.
When: Until 8 August, performances start 3pm.
Where: Puppet Theatre Barge, opposite Terrace Gardens, Petersham Road, Richmond TW10 6UT
Need to know: Ticket prices £13 adult, £9 child.
Very much amused
What: Celebrate a summer fit for royalty in the gardens of Buckingham Palace! Discover the stories of this historic site on an exclusive tour of areas not normally open to the public and then create a nature crown or zebra hobby horse at craft stations dotted around the garden. Afterwards, you can take part in some summer games or pick up a nature sketchbook and see if you can draw artistic inspiration from the sights, sounds and smells of the royal garden.
Where: Enter at The Royal Mews, Buckingham Palace Rd, London SW1W 0QH
When: Family Festival event 26 & 30 August, 10am-4pm; Garden Party event 28 Aug, 10am-3pm.
Need to know: Activities free with admission, family ticket, £42.
Body matters
What: Get set for a range of biological-based workshops looking at the human body, all held in a unique cell-shaped pod suspended above the laboratories of London's Blizard Institute. Discover all you ever wanted to know about the brain and nervous system in the brand-new Neuron Show, get excited about evolution and giddy about genes, or even learn about how and why you get snot, sick and scabs.
Where: Centre of the Cell, Blizard Institute, 4 Newark Street, Whitechapel London E1 2AT
When: 10-27 August, various dates and times.
Need to know: Neuron Show tickets £7 adults, £5 children. Other shows £8.50 adults, £6.50 children. Book online.
Joust good fun
What: See lances shatter, feel the thunder of hooves, and hear the roar of the crowd as you become a spectator to a medieval joust at Dover Castle. Four magnificent knights (and their equally magnificent horses) will be charging full tilt in pursuit of glory in a thrilling display of chivalry and courage. After choosing your champion and cheering them on, you'll be able to immerse yourself in medieval life at the living history encampment where you can listen to merry minstrels, chuckle at the jester's antics and learn some centuries-old cookery and crafts.
Where: Dover Castle, Castle Hill, Dover, Kent CT16 1HU
When: 31 July - 1 August, 10am-5pm
Need to know: Event included with admission, family ticket £74.10
Water lot of fun
What: Become a Wetland Explorer and experience the wild and wonderful side of WWT London Wetland Centre. Take part in a wetland scavenger hunt around the award-winning 105-acre nature reserve or find out more about the mini beasties that lurk just beneath the water's surface as you try your hand at some pond dipping, before following a trail of giant LEGO brick sculptures of wetland animals, including Fred the Frog, Lottie the Otter and Suki the Spoonie, made up of more than 250,000 bricks.
Where: London Wetland Centre, Queen Elizabeth Walk, London SW13 9WT
When: Until 5 September, 9.30am-5pm, last entry 4pm.
Need to know: Events free with admission. Family ticket from £36.63 online.
Full of bounce
What: Returning to Kent once again for 2021 is the bOing! Festival, featuring family-friendly artistry delivered by performers from across Europe. Prepare to be befuddled by an Alice in Wonderland virtual reality experience, witness an epic tale of vengeance and retribution through the medium of a nine-member fruit juggling performance, enjoy a rainbow ballet parade, discover how liquid nitrogen can do weird and wonderful things to everyday objects or sit back and listen to some live music at the main stage.
Where: bOing! Festival, Gulbenkian, University of Kent, Canterbury, Kent CT2 7NB
When: 28 & 29 August, times vary.
Need to know: Many events free.
Future perfect
What: Discover how the latest technology is changing our environment and the way we live with The Future Moves, a new exhibition from Coventry Transport Museum. Futuristic objects on display include parcel delivery drones, self-piloting space shuttles, nanosatellites and even a car grille that can respond to your emotions! Have a go a creating your own visons of the future or take part in a series of STEM-themed workshops too.
Where: Coventry Transport Museum, Millennium Place, Hales Street, Coventry CV1 1JD
When: Exhibition 17 July – 31 October, 10am-5pm, last entry 3pm. Workshops, various dates and times.
Need to know: Exhibition free with admission, family ticket £35. Workshops, prices vary.
Marmalade madness
What: Discover the story of one of Britain's best loved fictional characters with the new exhibition 'Paddington: The Story of a Bear' at the British Library and find out how one small bear and his timeless tale of acceptance, belonging and kindness became a worldwide success. Explore over 50 books, original artwork, documents, and video clips as you follow the trail of marmalade left by Paddington throughout the galleries, with plenty of time along the way to practise your hard stares, take a self 'pawtrait' and read about how Michael Bond was inspired by his life, family and friends to create these stories.
Where: The British Library, 96 Euston Road, London, NW1 2DB
When: Until 31 October, 9.30am-6pm (Mon-Fri), 9.30am-5pm (sat), 11am-5pm (sun).
Need to know: Adult tickets £8, ages 12-17 £4, under 11s go free.
Out of this world
What: Discover the wonders of the night sky with a selection of stellar summer activities on offer at Jodrell Bank. Follow the Star Hunters Trail throughout the Discovery Centre to find hidden constellations and discover more about the mythical figures they're named after, learn more about the discoveries of the iconic Lovell Telescope, have a go at some space-themed drawing and crafts, or be captivated by the outdoor exhibition of beautiful images from this year Astronomy Photographer of the Year competition.
Where: Jodrell Bank Discovery Centre, The University of Manchester, Macclesfield, Cheshire, SK11 9DL
When: Until 30 August, 10am-4.30pm, Wednesday-Sunday.
Need to know: Activities included in admission, family ticket £27.
Get car-ried away
What: After a brief hiatus, Gloucester Goes Retro, an annual celebration of vintage vehicles, fashion and music, is back and bigger than ever for 2021. Over 500 cars, motorbikes, buses and even tanks will line the city streets, all arranged by era, allowing you to wander from 1920s to the 1980s in a single afternoon. You can also have a go at swing dancing with classic tunes on the main festival stage, meet historical re-enactors present throughout the festival, or even keep an eye out for Darth Vader and his Stormtroopers.
Where: Central Gloucester.
When: 28 August, 10am-5pm
Need to know: Free event.
Curtain call
What: Enjoy some drama with a difference with these two outdoor performances set against the backdrop of Northumberland's Alnwick Garden. Join Chloe Crumb and her incredibly smelly friend Mr Stink in a humorous adaptation of the David Walliams bestseller, or experience an enchanted evening of magic, puppetry and music with the mysterious world of the Brothers Grimm in a brand-new modern take on the classic fairy stories.
Where: The Alnwick Garden, The Gardeners Cottage, Greenwell Road, Alnwick, Northumberland, NE66 1HB (follow NE66 1YU for sat-nav).
When: Mr Stink, 20 August; Grimm Fairytales, 31 August. Both performances start at 6.30pm.
Need to know: Tickets for both events £12 per person.
Do the dinosaur
What: Have a raptor-ous day out this holiday with the new Zoorassic Park experience at ZSL Whipsnade Zoo. Step back 66 million years to the Mesozoic era with an immersive display of moving, roaring dinosaurs including favourites such as T-Rex, Stegosaurus and Triceratops, as well as lesser-known animals such as the utahraptor and the archeopteryx, the first flying vertebrate. Afterwards, become a trainee palaeontologist as you unearth three separate species in the Dino Dig, solve challenges as you follow the QR code trails or listen to the pop-up talks to learn more about these magnificent prehistoric beasts.
Where: ZSL Whipsnade Zoo, Whipsnade, Dunstable, LU6 2LF
When: 24 July - 5 September, 10am-6pm, last entry 5pm.
Need to know: Activities included with admission. Tickets from £27.27 adult, £17.73 child.
Tall tales
What: Step into a literary wonderland with some beautifully bookish activities at Seven Stories. Find out how mythical beasts have inspired writers and illustrators throughout the ages before creating your own creature, pick your side as wizards and warriors clash in an interactive storytelling experience inspired by Cressida Cowell's series The Wizards of Once or enjoy The Lost Spells – an immersive exhibition celebrating the power of nature to amaze, console and bring joy, based on book by Robert Macfarlane and Jackie Morris.
Where: Seven Stories, 30 Lime St, Newcastle upon Tyne, NE1 2PQ
When: Until 3 September, various dates and times.
Need to know: Admission free, ticketed events £7.50 per person.
Talking heads
What: Following a £1.7m restoration, the historic Elizabethan House – one of the oldest buildings in Plymouth – reopens chronicling the lives of its inhabitants, and the Barbican area of the city in general, over the past 400 years. Meet the first owner, a washerwoman, a wig maker and a fisherman lost at sea and hear their voices – along with the 'voice' of the house itself, all provided by local actors – as they guide you through its rooms and invite you to interact with original artefacts along the way.
Where: Elizabethan House, 17-19 New St, Plymouth, PL1 2LS
When: Reopens 20 July, selected dates, entry times from 10am-4pm.
Need to know: Tickets £10 adults, £5 children, under 5's go free.
Flying high
What: Get set for a soaring start to your holiday with the spectacular Summer Air Show at Imperial War Museum Duxford. There's plenty of aerobatics on offer from the world-famous RAF Red Arrows and a wing-walking troupe, plus flying displays from iconic aircraft including Spitfires, B-17 Flying Fortresses and modern Typhoon fighter jets. On the ground, you'll be able to meet living history re-enactors and get up close to authentic equipment, see a tank display, let off some steam in the adventure playground, or even chat to some of the pilots who will be flying later in the day.
Where: Imperial War Museum Duxford, Duxford Airfield, Building 425, Cambridge, CB22 4QR
When: 24-25 July, gates open 8.30am.
Need to know: Adult tickets £42.50, children £14.25, under 5's go free.
It's show time!
What: The much-loved Kids Week initiative returns for 2021, helping under-17s discover the magic of the theatre with more than 30 West End shows offering one free child ticket with every paying adult. Participating events include adaptations of family favourites such as Horrible Histories, The Tiger Who Came to Tea and What the Ladybird Heard, as well as musical classics like Singin' in the Rain, Les Misérables and The Phantom of the Opera.
Where: Multiple venues across London.
When: Throughout August, various dates and times.
Need to know: Prices vary by show. Rather than one full price and one free ticket, the discount is presented as two half price tickets.
Fun on the farm
What: Take a trip to Yorkshire for the first ever '5 On the Farm' festival. You will be able to meet adventurer Ben Fogle, and Countryfile's Adam Henson, try your hand at some outdoorsy activities including shelter building, survival skills workshops and conservation and discover how a modern farm works. You can also take a trip to the Milkshake! Meadow, and meet characters from PAW Patrol, Fireman Sam and Peppa Pig, enjoy some party games, crafty activities and circus skills workshops.
Where: Cannon Hall Farm, Bark House Ln, Cawthorne, Barnsley, S75 4AT.
When: 28-30 August, 9am-7.30pm.
Need to know: Day tickets £49.95 adult, £24.95 children.
Picture perfect
What: Get artsy as you enjoy these free online workshops from the National Gallery this August, all inspired by different masterpieces from the gallery's collections. Journey into the landscape of the epic painting 'The Battle of San Romano' with storytelling before creating a pop-up book inspired by the scene, relax with a session of mindful slow-looking and 'drawing with scissors' focusing on the hillside of 'The Fortress of Königstein', or join one of the gallery's educators for some detective work as you learn how to discover hidden clues in artwork, and what they can tell you about the paintings.
Where: Online Zoom events hosted by the National Gallery.
When: 11, 18 & 24 August, various times.
Need to know: All workshops are free, advance booking required.
Terrific Trafford
What: Back with a bang in Trafford is the Refract:21 Festival, featuring the very best in live comedy, music, dance, and theatre. You can visit the 'We are So Collective' exhibition featuring colour and creativity and showcasing everything great about being part of a community, meet BESSIE the intelligent ambulance and her driver – the hapless Dr Montgomery – in an comedy of DIY procedures and madcap medical experiments, watch the Weather Mechanicals attempt to control their fantabulous Weather Machine in a Laurel and Hardy inspired dance performance, and much more!
Where: Waterside Plaza, Sale, England, M33 7ZF
When: 22-31 July, various dates and times.
Need to know: Many events free, paid-for events all £9 adult, £7 child.
Tanks a lot
What: Make tracks for Dorset's Tank Museum this summer, where you'll be able to visit their newly updated World War II display and learn about the vital roles armoured vehicles played in the conflict. You'll also be able to see tanks in action with expert commentary on how armoured vehicles work, follow the Top Trumps trail around the museum and find out how a 30-ton tank is able to float, before trying it out in miniature, as part of a series of live talks and demonstrations.  
Where: The Tank Museum, Linsay Rd, Bovington, Wareham, BH20 6JG.
When: 24 July - 29 August, 9am-5pm.
Need to know: Activities included in admission, family ticket from £27.50 online.
Simply Shakespeare
What: Experience a funny, fantastical feast for all the senses with this outdoor production of Shakespeare's A Midsummer Night's Dream, taking place in the gardens of Queen Victoria's seaside retreat. You'll find yourself in an enchanted and mysterious forest outside Athens, where four young lovers have become lost, and caught the eyes of the feuding Fairy King and Queen. And while their servant Puck is working his mischief, the clueless actor Bottom and friends are putting on a play of their own…
Where: Osbourne, York Avenue, East Cowes, Isle of Wight, PO32 6JT
When: 6-7 August, performance starts at 7.30pm
Need to know: Tickets £24 per adult, £14 per child.
Animal antics
What: Set off on a global wildlife adventure at ZSL London Zoo and take a journey across continents and through habitats. As well as meeting and discovering some amazing facts about the animals as you get your passport stamped at each location, you can learn some more about ZSL's conservation work and different cultures around the world in a range of pop-up activities. Plus, don't forget to check out the brand-new tortoise house, home to three Galapagos giant tortoises, and the newly created coral reef exhibit.
Where: ZSL London Zoo, Outer Circle, London NW1 4RY
When: 24 July - 31 August, 10am-6pm, last entry 5pm.
Need to know: Activities included with admission, adult tickets £29.54, child tickets £19.20.
All hands-on deck
What: Find your sea legs and enjoy some playful activities with the National Maritime Museum's Summer of Play. Have a go at 'Tide and Seek', a coastal-themed outdoor game and see if you can follow your trade routes, enjoy creative workshops including dance, music, crafts and storytelling and discover how sailors passed the time on long voyages by trying your hand at a selection of traditional deck games including quoits, giant dominoes, and more. 
Where: National Maritime Museum, Romney Road, Greenwich, SE10 9NF
When: 24 July - 31 August, 10am-4pm. Times and dates vary by activity.
Need to know: Museum admission and many activities free, additional costs apply for others.
Going Roman
What: Experience the sights and sounds of Roman Britain this summer as a troop of time-travellers sets up camp by the British Museum. You can find out about the life of a legionary in the Roman province of Britannia, keep an eye out for a military march-past, peek inside the Mithraeum, a sacred temple to the god Mithras, and watch as a new fresco is created using the pigments and tools available to a Roman artist.
Where: The British Museum, Great Russell Street, London, WC1B 3DG
When: 31 July - 1 August, 11am-4pm.
Need to know: Free, drop-in.
Park life
What: Enjoy some outdoor family fun this August as the Royal Parks welcome visitors back for more of their popular drop-in Discovery Days, which uncover the incredible variety of wildlife hiding in their park. You'll be able to go pond dipping, build a badger set, contribute to a huge nature mural, take part in a pirate orienteering challenge, or follow one of their interactive wildlife trails.
Where: The LookOut Discovery Centre, Hyde Park, London, W2 2UH
When:  3-24 August, various dates and times.
Need to know: Free, drop-in.
Oh help, oh no…
What: Journey into the deep dark wood as you go in search of the Gruffalo with these brand-new woodland trails from Forestry England. After picking up your activity pack (complete with Gruffalo mask and paws) from the Welcome Point, you'll be able to solve puzzles, complete rubbings and find out more about the animals in the story, before interacting with your favourite characters after they come to life thanks to the augmented reality technology of the Gruffalo Spotter 2 app.
Where: Forestry England sites around the country.
When: Throughout the summer.
Need to know: Trails free to access, activity pack £3.50.
Change of art
What: To celebrate Coventry becoming the UK City of Culture 2021, the Herbert is hosting a series of creative family workshops inspired by the city's past and pioneering people. Design a stunning stained glass window scene of the city's heroine Lady Godiva, create a fabulous medieval mask based on the elaborate costumes worn during 'mystery plays', forge your own Coventry Sword (from tinfoil), or paint a glass lantern like those used in the WWII blackouts.
Where: Herbert Art Gallery and Museum, Jordan Well, Coventry, CV1 5QP
When: 24 July - 3 September, 10.30am-12pm and 2pm-3.30pm.
Need to know: All workshops £5.98 per child including one accompanying adult.
Lovely Ladybird
What: Uncover the story of artists who illustrated the iconic Ladybird books with this new exhibition at the Museum of Gloucester. Featuring books, original artworks and many other artefacts, this nostalgia-filled exhibition demonstrates how these illustrations were the key to the publisher's huge success in the 20th century. There's also a range of family-friendly activities, including composing your own soundtrack to bring the books to life, storytelling, bug hunting and crafts.
Where: Museum of Gloucester, Brunswick Rd, Gloucester GL1 1HP
When: Exhibition open 26 July - 26 September, Tues-Sat 10am-5pm, Sun 11am-4pm. Special events 26 July, 16 & 18 August.
Need to know: Entry to the exhibition is by donation, advance booking required. Extra costs apply for other activities.
Tree-mendous fun
What: Go green in Norfolk this holiday and head for the annual Strumpshaw Tree Fair. Marvel at a huge variety of local artists and artisans, including chainsaw carvers, furniture makers, blacksmiths, apothecaries and basket weavers as they show off their skills and even have a go at painting gypsy scrolls, crocheting, floristry or taking a turn on the potter's wheel yourself. Entertainment will also be on offer from Morris dancers, buskers, pipe players and storytellers. 
Where: Strumpshaw Steam Museum and Park, Old Hall Road, Norwich, NR13 4HR
When: 14-15 August, 10am-5pm.
Need to know: Adult tickets £10, under 16s £5, under 5s free.
Mud larks
What: Created by a panel of mini 'mud experts', this mile-long obstacle course for children will challenge even the toughest new recruit. Explore your adventurous side and have fun while experiencing the power of teamwork with brand-new obstacles for 2021 like the mini Everest, mini mud mile and secret agent squeeze. Come and have a go if you think you're hard enough!
Where: Lidl Mudder courses take place during Tough Mudder events at various locations and times throughout the UK.
When: 17-18 July (London), 31 July -1 August (Yorkshire), 14-15 August (Midlands), 21-22 August (South West)
Need to know: Tickets cost £10 children and £10 spectator, must be booked in advance. Suitable for 5-12 years (minimum 1.1 metres tall).
Super sculptures
What: Unleash your inner artist outdoors this holiday with these creative workshops from the Yorkshire Sculpture Park. Enjoy an imaginative artist-guided walk through the landscape finding out more about the park's sculpture along the way, be captivated by magical tales deep within the trees of the Hidden Forest, weave your own birds' nest from foraged materials, or form your own pixel sculpture using a variety of casting techniques.
Where: Yorkshire Sculpture Park, YSP Centre, West Bretton, Wakefield WF4 4LG
When: Various dates and times between 25 July - 3 September.
Need to know: Admission £6 per person, activities free, but pre-booking required.
Feathered friends
What: Head for Hadrian's Wall and find out why birds of prey were central to the Roman religion, before seeing some of these magnificent creatures up close and watching some spectacular flying displays. You can also join the Roman Army, enrol in sword school and have a go at mastering their marching drills before becoming a Roman soldier yourself. Chaaaaarge!
Where: Chesters Roman Fort, Chollerford, Hexham, Northumberland, NE46 4EU
When: Falconry event, 24-25 July, Roman Army event, 28-30 August, both 11am-5pm.
Need to know: Family ticket £25.80 includes entry to the event and site.
Go fish!
What: National Fishing Month begins on 22 July this year and aims to encourage everyone, no matter what age, to pick up a rod and wait for a nibble. Find a qualified coach near you to show you how to get hooked on the sport at one of hundreds of free angling events up and down the country.
Where: Various locations throughout the UK.
When: 24 July - 30 August, times vary.
Need to know: Coaching and entrance fees should be free. There may be charges for tackle.
Going global
What: Telling Tales, Shakespeare's Globe's annual festival of storytelling, is back on stage for summer 2021, with authors, performers and storytellers gathering under one roof to allow younger audiences to get hooked on the Bard's timeless tales. Take a trip to a spooky Scottish castle and meet Macbeth, discover how an unwanted gift led Henry V to launch an invasion, experience the most famous love story of all time unfold in Verona, and find out why Shakespeare really liked shipwrecks.
Where: Shakespeare's Globe, 21 New Globe Walk, Bankside, London SE1 7DT
When: 24 July - 22 August, times vary.
Need to know: Tickets £12 per person.
All aboard!
What: Discover the wild side of London this summer holiday with these environmentally themed activities at the London Transport Museum. Follow the green trails around the galleries, where you'll also meet an adventurous bird on the lookout for the capital's green spaces and wildlife – see if you can spot him in and around the exhibits. Afterwards, join in with an interactive storytelling session to discover how London's transport networks have changed the environment around them over the years, for better and for worse.
Where: London Transport Museum, London, WC2E 7BB
When: 24 July - 1 September, 10am-6pm.
Need to know: Activities free with admission, tickets £18.50 adult, kids go free.
Creative creatures
What: Wander into Wolverhampton for some creative family fun at Bantock House Museum with this series of creative workshops themed around fantasy. Have a go at sculpting a fantasy fossil or magical clay creature, try out mosaic techniques as you create a unicorn, design a towering hat for a futuristic fashion show, or decorate a marionette dragon.
Where: Bantock House Museum, Finchfield Road, Wolverhampton, WV3 9LQ
When: 22 July - 27 August, 11.30am-12.30pm and 1.30pm-2.30pm.
Need to know: Admission free, workshops £5 per child.
Stay safe
What: Every year, RNLI lifeguards and lifeboats have to rescue children and adults who get into difficulty in the water, which is why they have teamed up with Swim England to offer the Swim Safe initiative – teaching swimmers about beach and sea safety. Sign up for a 10-minute talk with RNLI lifeguards, followed by 30 minutes of in-water tuition with ASA qualified swimming teachers and receive a Swim Safe badge and swimming hat to take home.
Where: Course held all around the coasts of the UK, over 30 sites available.
When: Throughout the summer, various dates and times.
Need to know: Free. Suitable for 7–14-year-olds, who can swim a minimum of 25m unaided.
Totally floored
What: You are invited to play and make some artistic mischief this summer at the Tate Modern with UNIQLO Tate Play, a new programme of creative activities for families. Express your imagination as you help to transform the Turbine Hall into a giant work of art. Scribble, doodle and sketch on the floor and giant banners suspended from the walls, and you'll also be able to join in with live performances taking place every day!
Where: Tate Modern, Bankside, London, SE1 9TG
When: 24 July - 29 August, 10am-6pm.
Need to know: Free, advance booking required.
Something fishy
What: Dive in and take your first steps into snorkelling with these brand-new 'Snorkel Safari' sessions from the National Marine Aquarium in Plymouth Sound. Qualified BSAC snorkel instructors will help you learn how to use the equipment and get to grips with a variety of basic techniques, before you peer beneath the waves to spot some of the fantastic wildlife in the UK's first National Marine Park.
Where: Mount Batten Beach, Mount Batten, Plymouth, PL9 9SJ
When: Every weekend, various times. Sessions last 90 minutes.
Need to know: Tickets £17.99 per person, includes equipment hire. Participants must be 8+ and able to swim 25m unaided.
A paw-fect day out
What: Discover the joy, companionship and challenges our pets bring to the home with Pet Life, a new interactive exhibition at the Museum of the Home. Choose a furry (or feathery) friend to accompany you at the start of your visit, who will help you to unlock stories of some special real-life pets and their owners as you make your way through the galleries. You'll also be able to enjoy activities inspired by the exhibition, including storytelling, scavenger hunts, creative workshops and more, taking place across the Museum site.
Where: Museum of the Home, 136 Kingsland Road, London, E2 8EA
When: 24 July - 5 September, Tue-Sun, 10.30am-4pm. Additional activities every Sunday.
Need to know: Admission free. Exhibition tickets £20 for a group of 4.
Foxing clever
What: Celebrate the 50th anniversary of Roald Dahl's beloved tale Fantastic Mr Fox with a new exhibition at the Roald Dahl Museum in Great Missenden. You will be able to explore how the character of Mr Fox has been brought to life over the years by creators such as Sir Quentin Blake, Jill Bennet and Wes Anderson, help the lovable rogue find his fantastic feast by following the trail of tunnels throughout the museum, and see how many hidden objects you can spot in the miniature re-creation of Dahl's writing hut.
Where: The Roald Dahl Museum and Story Centre, 81-83 High St, Great Missenden, HP16 0AL
When: 26 June - 31 August, Thu-Sun, 10am-5pm.
Need to know: Free with admission, adults £7.40, children £4.90, under 5's free.
Sherwood shenanigans
What: Experience a unique twist on one of Britain's best loved folk tales thanks to this new production of Robin Hood. Five inept actors, armed with a variety of musical instruments, will gather beneath the Major Oak to tell the tale of Robin Hood – which, unfortunately, none of them can quite remember! Expect misfired arrows, mistaken identity, and ruined robberies as each actor battles to tell their own version of the tale and the hapless Robin attempts to keep his band of merry misfits together.
Where: Barnes Pond, London, SW13 0LF
When: 24 July, performance starts 7pm.
Need to know: Adult tickets £16, child tickets £10.
Marvellous Milton Keynes
What: Experience a selection of family-friendly music, art and dance this holiday at the Milton Keynes International Festival. Watch robotic woodpeckers transform the invisible signals we use to communicate into rhythms tapped out on the city's metal surfaces, meet the kindly Mr Popple and his tortoise Tommy as they attempt to cheer up their neighbours in a warm-hearted online performance, see Luke Jerram's touring exhibit Gaia (a 1:18 million scale illuminated model of the Earth created using satellite data) and marvel at a sci-fi themed dance performance taking place in the back of a 40-foot lorry.
Where: Various locations around Milton Keynes, some performances online only, streamed on the festival website.
When: 10-30 July, various dates and times.
Need to know: Many events free, prices vary for ticketed events.
Super science
What: Take a trip to Newcastle's Discovery Museum and enjoy some spectacular science with their 'Discovery Days' programme. Find out more about flight by building a glider, helicopter or seagull puppet, peer into the depths of space by firing a straw rocket or constellation shiner or celebrate the 2021 Olympic Games by designing a lever trampoline or magnetic canoe slalom. Plus, every Wednesday there's a fabulous free family event, which allows you to meet a Bubblologist or attempt a kooky assault course to win the Wonky Olympics.
Where: Discovery Museum, Blandford Square, Newcastle upon Tyne NE1 4JA
When: 20 July - 5 August, 10am-4pm.
Need to know: Admission and some events free, Discovery days activities £5.50 per child.
Making a splash
What: Ever wanted to learn to stand up paddleboard but didn't know how? Join the Canal River Trust for a free taster session at one of their sites this summer, where a qualified instructor will show you the ropes, no experience required! The Trust will also be running a series of peaceful guided walks and pond-dipping bug hunt events, to help everyone appreciate the landscape of their local canal and the creatures that live there.
Where: Various Canal River Trust locations around the country.
When: Selected dates between 22 July - 12 August, various times.
Need to know: All events free. Children must be 8+ to take part in the SUP sessions.
Knight life
What: Join the eccentric Last Baguette Theatre Company as they journey across the South West, aiming to bring mirth and merriment to the towns and villages with their latest outdoor production, KING AUTHUR! Enjoy a tale of the old world, knights, wizards, mists and magic in this deliberately anarchic and farcical retelling of the ancient legend – expect live music, physical comedy, lo-fi acrobatics and plenty of silly jokes…
Where: Various rural locations across the South West.
When: Various dates and times between 16 July - 8 August.
Need to know: Prices vary by location. Family tickets from £20.
Artistic exploits
What: Get set for some crafty summer fun at the Shipley Art Gallery with holiday-themed activities and workshops inspired by its current displays and exhibitions. Decorate your own drawstring bag and keyring inspired by the patterns of Shipley's ceramics collection, have a go at using an etching press to create a dry print engraving, create a Philip Elgin-inspired pitch pot or wonky ornament, or make a postcard triptych to send to friends and family.
Where: Shipley Art Gallery, Prince Consort Rd, Gateshead, NE8 4JB
When: Tuesdays and Thursdays between 27 July - 2 September, 10.30am-12pm and 1.30pm-3pm.
Need to know: Tickets £3.23 per participant, including booking fee.
Carnival capers
What: Get set for free four days of theatre, circus, dance and music as Stockton International Riverside Festival returns. With more than a 100 shows and performances there's a whole host of free, fun and family friendly entertainment for everyone, including a terracotta self-portrait workshop, 'Godzillatown' – a 10x10m maze in the form of a model city – and 'Roll With It', an eccentric show combining skateboarding, juggling, music and plastic arts.
Where: Various locations around Stockton
When: 29 July - 1 August, times vary.
Need to know: All events free.
Terrific Tate
What: Go west to Cornwall this holiday and enjoy some artistic activities beside the seaside, courtesy of the Tate St Ives. Pick up your challenge card and pencil and wander the galleries and decide if you'd like to have a go at becoming a Performance Poet, Map Maker, Shape Shifter or create a Window Wonder to complete the holiday art challenge or go for a seaside stroll and make art outdoors, taking inspiration from the stories and artists of Porthmeror Beach.
Where: Tate St Ives, Porthmeor Beach, St Ives, Cornwall, TR26 1TG
When: Art challenge 31 July - 31 August, 10am-5.20pm; Beach workshop every Wednesday and Friday between 4-27 August, 10.30am-12pm and 2pm-3.30pm.
Need to know: Art challenge free with admission, Adults £10.52, children free. Beach workshop £3 per child.
Into the woods
What: This summer holiday Kent Wildlife Trust is offering a series of 'Nature Explorer' activities, designed to help families make fantastic memories outside while exploring beautiful woodlands. Enjoy some Forest School themed bushcraft activities including den building, making a bow and arrow, leaf bashing and campfire cooking, or find out more about the Kent wildlife while making a bird feeder or going on a bug hunt.
Where: Romney Marsh Visitor Centre, Dymchurch Road, New Romney, TN28 8AY, and Lower Leas Coastal Park, Lower Sandgate Rd, Folkestone CT20 2JP.
When: 29 & 31 July, 5, 12 and 17 August, various times.
Need to know: All events free.
Norse novelty
What: Come face-to face with a band of marauding Vikings this August at the historic Whitby Abbey. Explore their encampment and find out how they unleased a wave of terror along the north east coast as you hear tales of their daring conquests. You'll also discover why the weapons and skills of a Viking warrior made them so feared throughout Europe – and even have a go at learning some battle skills yourself – before witnessing the fiercest fighters clash in spectacular combat displays.
Where: Whitby Abbey, Abbey Ln, Whitby, YO22 4JT
When: 28-30 August, 11am-4pm.
Need to know: Event free with admission, family ticket £32.50.
Clifftop clues
What: Discover some of the wonderful wildlife that make their homes around Yorkshire's Bempton Cliffs with these eagle-eyed activities. Join forces with the puffins and gannets and help them find food by completing the challenges in the sand eel scavenger hunt, before bringing your haul back to the 'nest' and collecting your prize. You can also take part in National Whale and Dolphin Watch Week, where volunteer guides will be on hand to help you find and learn more about these magnificent marine mammals.
Where: RSPB Bempton Cliffs, Cliff Ln, Bridlington, YO15 1JF
When: Scavenger hunt until 31 July, 10am-4.30pm, whale and dolphin watch, 25 July - 1 August, 10am-4pm.
Need to know: Activities included in admission, entry £6 for adults, £3 for children. Binoculars available for rent for £7.
Once upon a time…
What: Step into the woods and discover a world of giants, palaces, gingerbread houses, and hidden treasures with the new interactive exhibition Fairy Tales at the Discover Story Centre. Designed with the help of author Ross Montgomery and illustrator David Lichfield, you'll be able to visit the Three Bears' woodland B&B, trip trap over a bridge (careful not to wake the troll!), join in the palace disco, or meet Jack in the market and help him win some magic beans. 
Where: Discover Story Centre, 383-387 High St, London, E15 4QZ
When: 13 July - 5 September, 10am-3pm.
Need to know: Entry to exhibition £2 per person in addition to a Discover Session Pass, £25 for a family of 4.
Great escapes
What: Travel back in time with these outdoor escape-room style games at Segedunum and Arbeia Roman Forts. Learn about the clever signalling system of flags and water clocks used to communicate along the 73-mile frontier of Hadrian's Wall as you race to deliver a crucial message, or help Roman Emperor Septimius Severus choose which of his sons will become his heir as you take part in a series of mental and physical challenges including a tug of war, clever catapult game and water puzzle challenge.
Where: Arbeia Roman Fort, Baring St, South Shields NE33 2BB, and Segedunum Roman Fort and Museum, Buddle St, Wallsend, Newcastle upon Tyne, NE28 6HR.
When: 24 July - 26 September, 10am-8pm (Mon-Sat), 10am-6pm (Sun).
Need to know: Family ticket £39.99 for either event.
Get ahead
What: See inside your own mind as the Thackray Museum explores the science behind thinking, feeling, seeing, and doing. Find out more about the anatomy of the brain as you make a plasticine model or hemisphere hat, challenge your perception of the world around you with optical illusions and mystery objects, get a wellbeing prescription from the art doctors as you explore emotion, or join Professor Pumpernickel as he brings his mind-blowing live science show back to the museum.
Where: Thackray Museum of Medicine, 141 Beckett St, Harehills, Leeds, LS9 7LN
When: 26 July - 4 September, dates and times vary by activity.
Need to know: Most activities free with admission, family ticket £35. Professor Pumpernickel's science show costs £2 adult, £3 per child.
Un-bee-liveable
What: Find out more about your fuzzy, flying friends at the American Museum in Bath with this series of bee-based workshops. Learn more about bees and how to care for them, create your own bee to take home and even have a go at bee bingo! You can also enjoy some children's yoga and take a trip into the Forest of the Imagination, a unique outdoor art installation transforming the grounds into a garden of strange but wonderful flowers from another world. 
Where: American Museum & Gardens, Claverton Manor, Bath BA2 7BD
When: 10am-5pm, Tues-Sun. Forest of the Imagination, until 31 August. Bee workshops, 26 Jul - 29 August. Children's yoga, Fri throughout the holidays.
Need to know: Family ticket costs £20 for gardens only. Events free with admission, apart from yoga, which is £7.50 a session, pre-booking essential.
Dive in
What: Take the plunge into the darkest depths of the ocean and discover the Monsters of the Deep – real and imagined – that lurk beneath at this new exhibition in Cornwall's National Maritime Museum. Explore the centuries-old myths and legends of strange deep-sea creatures like the mighty kraken, and find out how, through conspiracy theories, some have survived to this day. Plus, discover what life as a 19th century scientist was like as you step aboard the floating laboratory of HMS Challenger, try out the microscopes and handle real objects, or see a selection of specially selected specimens showcasing the 'real' monsters of the sea.
Where: National Maritime Museum Cornwall, Discovery Quay, Port Pendennis, Falmouth, TR11 3QY
When: Exhibition runs until December 2022, open 10am-5pm.
Need to know: Included with admission, adults £14.95, children £7.50. Under 5's free.
Good sports
What: The city of York is getting physical this summer with a selection of active outdoor activities for the whole family to enjoy. Follow the Sporty Sculpture Trail around the city and see if you can find all six, solve the seahorse treasure hunt at the YO1 Beach Club (complete with huge outdoor sandpit), try out some free yoga classes, or take part in a game on the public ping-pong table.
Where: Various locations around York.
When: Until 5 September, various times.
Need to know: Most activities free, a charge may apply for others.
Dino delights
What: Meet the Natural History Museum's iconic dinosaur skeleton, Dippy the Diplodocus, in Norwich Cathedral as he continues his tour around the UK. While Dippy may be the star of the show, you'll also be able to see Mark Reed's Wave sculpture, which includes over 3,000 fish and is designed to highlight the importance of water in supporting life, see if you can spot some of Dippy's fellow dinosaurs hiding around the Nave, and enjoy some dino-themed storytelling.
Where: Norwich Cathedral, 65 The Close, Norwich, NR1 4DH
When: 13 July - 30 October, 10am-4pm Mon-Fri, 9.30am-5.30pm, Sat.
Need to know: Free entry.
Block party
What: Explore the wonders of the world in Hull this summer thanks to the Brick Wonders exhibition at Beverley Art Gallery. Featuring LEGO brick recreations of amazing sights from around the globe, the exhibition features modern, natural and historic landmarks alike, from an Egyptian pyramid to the dizzy heights of the Matterhorn, from everyday marvels – such as electric light and the internet – to the exhibition centrepiece, a 2x3 metre replica of the Great Barrier Reef complete with underwater lighting and sound effects.
Where: Treasure House Museum and Beverley Art Gallery, Champney Road, Beverley, HU17 8HE
When: Until 2 October, 9.30am-4.45pm (Mon, Wed & Fri), 9.30am-7.45pm (Tue & Thu), 9.30am-3.45pm (Sat).
Need to know: Admission and exhibition tickets free, advance booking required.
Light entertainment
What: Back by popular demand for its 7th year, Colourscape – an extensive artistic labyrinth of colour, light, and sound – returns to the grounds of Waddesdon Manor. Explore the 56 chambers of this unique installation and encounter unusual instrumental and dance performances amongst the vistas of intense colour and light, before enjoying some free-flowing workshops from resident musician Michael Ormiston. 
Where: Waddesdon Manor, Waddesdon, Aylesbury, HP18 0JH
When: 28 July - 8 August, 10.30am-4.30pm.
Need to know: Grounds admission required, £12 per adult, £6 per child, under 5's go free. Entry to Colourscape £6 per adult, £4 per child.
Bumper celebration
What: Turbo-charge your summer at Somerset House this holiday with Dodge, a thrilling new open-air experience in the London venue's iconic courtyard. Ride dodgems with a difference, helping to generate an interactive musical composition as you bounce around, immerse yourself in a kaleidoscopic world of colour thanks to the vibrant large-scale installations of artist Yinka Ilori, or enjoy some delicious food and drinks as you relax with your family and friends.
Where: Somerset House, Strand, London, WC2R 1LA
When: 15 July - 22 August, 11am-late.
Need to know: Basic 'Dodgems & Drinks' package starts from £10 per person. Tue & Wed, 12pm-3pm, under 12's can ride the dodgems free. Height restriction of 1.1m for dodgems.
Acting up
What: Get ready to tread the boards with these theatre, music and dance workshops from the Chichester Festival Theatre. These short professional-led courses give you the chance to channel your inner superstar by performing and recording an original song, find out how puppetry could be used to bring any object to life, or devise a shortened version of Shakespeare's A Midsummer Night's Dream.
Where: Chichester Festival Theatre, Oaklands Way, Chichester, PO19 6AP
When: 9-20 August, various dates and times.
Need to know: Tickets £20 per participant, limited bursary places available.
Beauty secrets
What: Explore 'Skin Deep', a new contemporary art exhibition at Berrington Hall which investigates society's obsession with beauty and perfection. Featuring a series of large-scale and impressively realistic pastel drawings set within the extravagant Georgian rooms of the manor, the installation looks at the ideal of perfection and examines how that was nothing new to the Hall's 16th century occupants. Afterwards, you can download the family activity pack and complete some craft activities inspired by the exhibition – making a Georgian face cream, designing your own gold mask, and sculpting a playdough portrait.
Where: Berrington Hall, near Leominster, Herefordshire, HR6 0DW
When: Throughout summer, 11am-4pm.
Need to know: Included with admission, family ticket £32.50. Family activity pack free download.
Making tracks
What: Enjoy exciting demonstrations and hands-on activities this summer at York's Railway Museum and find out more about the engineering marvels that changed the way we get around. Explore the future of our railways with the new Power It experience, where you can discover past, present and potential types of energy through demonstrations and craft activities, delve deeper into the stories of the museum site by listening to the Sound Tracks audio trail, or hop aboard the miniature railway for a small taste of train travel, and let off some steam in the adventure playground.
Where: National Railway Museum York, Leeman Rd, York, YO26 4XJ
When: 24 July - 5 September, Wed-Sun, 10am-5pm.
Need to know: Admission and activities free.
Bright sparks
What: Spark your curiosity with these spectacular summer science activities at Birmingham's Thinktank Museum. Enjoy an interactive show in the Science Garden looking at the wonders of water – expect bubbles, waves and big splashes, test your habitat knowledge by matching some animals to their homes before identifying some insects and making a crafty dragonfly, or find out more about some different STEM careers, how they relate to objects in the museum's collection, and which one might suit you in the future. 
Where: Thinktank Birmingham Science Museum, Millennium Point, Curzon St, Birmingham, B4 7XG
When: 26 July - 29 August, 10am-5pm.
Need to know: Activities included with admission, adults £14, children £10.25.
Come to Life
What: Newcastle's Life Science Centre will be opening its doors to visitors once again this July, with a selection of brand-new activities and exhibits for the whole family to enjoy. See Stephenson's Rocket, the Houses of Parliament and a cross-section of a coal mine brought to life in bricks in the LEGO Creations gallery, expect a lot of bangs and booms as the live science show, Chuffing Contraptions, explores human invention from the first steam-powered machines to the combustion engines of today, construct your own windmill in the Making Studios, or even have a go at extracting hydrogen from water in the Experiment Zone.
Where: Life Science Centre, International Centre for Life, Times Square, Newcastle upon Tyne, NE1 4EP
When: From 10 July, 10am-5pm.
Need to know: Activities included with admission, family ticket £34.
Victorian values
What: Find out more about life in the Victorian era with these hands-on activities at the Holst Birthplace Museum. Have a go at making your own musical instruments in the cosy kitchen, create your own silhouettes and find out more about Victorian photography by trying out some vintage cameras, or upcycle like a Victorian and learn how to create a doll and doll's house from cardboard and ordinary household objects.
Where: Holst Birthplace Museum, 4 Clarence Rd, Cheltenham, GL52 2AY
When: 27 July, 3 & 10 August, 10am-4pm.
Need to know: Activities included with admission, family ticket £16.
Meet a Moomin
What: Celebrate the work of Moomin creator Tove Jansson with this new exhibition and outdoor trail in the Walthamstow Wetlands. Find out how Jansson's life on an isolated island, Klovharun, helped her to take inspiration from nature and create the Moomins, and how these kindly creatures became Finland's biggest export, before following the Moomin trail around the reserve to learn more about this special sanctuary for nature.
Where: Walthamstow Wetlands Nature Reserve, 2 Forest Rd, London, N17 9NH
When: 18 June - 23 September, 11am-4pm (last entry).
Need to know: Free.
Awesome automata
What: Celebrate the fascinating world of automata (mechanical sculpture) at the Poole Museum, with this new exhibition showcasing works from Cabaret Mechanical Theatre, one of the finest contemporary automaton makers. You'll be able to learn more about the history and revival of this art form, and bring these colourful, humorous contraptions to life at the push of a button and have a go at making your own mechanical marvel based on one of the exhibits.
Where: Poole Museum, 4 High St, Poole, BH15 1BW
When: Wednesdays from 28 July-25 August, 11am-3pm.
Need to know: Free, drop-in.
Summer holidays 2021 family activities in Scotland
Tell me a story…
What: Scotland's public libraries have joined forces this summer to bring together authors, illustrators and storytellers from across the country with this new series of digital events for bookworms of all ages. Introduced by current Children's Laureate Cressida Cowell, and featuring a selection of well-known authors including Debi Gliori, Philip Caveny, Emily Dodd and Vivian French, viewers will be able to take part in quizzes, enjoy some music, get some writing advice to develop tales of their own, and of course settle down for some top-class storytelling.
Where: Pre-recorded online talks and workshops available on the #StreamMyStory YouTube channel.
When: Recordings available until the end of August.
Need to know: Recordings are free to access.
Watch this space
What: Discover the story of Scotland's oldest Highland regiment with some creative crafting at the Black Watch Museum. You'll be able to find out about the Black Watch's role in the Normandy landings before making your own D-Day glider or landing craft, decorate a dove inspired by the 'Soldier of Sacrifice' statue, or craft your own keepsake box after seeing how soldiers throughout history used them to store letters and other mementos.
Where: The Black Watch Museum, Balhousie Castle, Hay Street, Perth, PH1 5HR
When: Weekends 24 July - 31 August, dates and times vary, multiple sessions run daily.
Need to know: For all workshops, adults go free, child tickets £5, £2.50 for additional children.
Spectacular science
What: Dundee Science Centre will be reopening its doors to the public this July after a £2m refurbishment, with two brand new interactive exhibitions for visitors to enjoy. Explore the 'We are Inventing' exhibit, which allows you to make crazy creations including giant marble runs, magnetic cog contraptions and paper flying machines, which can be tested out on the Air Table. Afterwards, you can visit the 'Medical Marvels' exhibition, and view your own veins through an infrared imaging system or even try your hand at heart surgery on a virtual operating table.
Where: Dundee Science Centre, Greenmarket, Dundee DD1 4QB
When: Visitor sessions at Dundee Science Centre are 10am-1pm and 2pm-5pm, advance booking required.
Need to know: Exhibitions included with admission, adult tickets £6, child tickets £4.50
Toad-tally awesome
What: Take a jaunt down to the riverbank – of Pitlochry's River Tummel that is – for this brand-new outdoor adaptation of Kenneth Grahame's classic tale 'The Wind in the Willows'. Join the adventure as Mole emerges from her hibernation to meet Badger, Rat and the reckless motorist Mr Toad as they set off on a fun-filled journey through the Wild Wood.
Where: Outdoor performance at Pitlochry Festival Theatre, Port Na Craig, Pitlochry PH16 5DR
When: Runs from 2 July - 12 September, performance starts at 2pm.
Need to know: Tickets from £9 per person, plus £1.75 booking fee.
In a flap
What: Get set for some feathery fun with this pair of environmentally themed live shows on offer at the Scottish Seabird Centre, located right on the waterfront in North Berwick. Find out how your pocket money could be used to fight climate change and learn some cool climate facts along the way at Dr Egghead's live science show, or help Craig the Crab get better after eating some floating rubbish in the sing-along puppet show.
Where: Scottish Seabird Centre, North Berwick, EH39 4SS
When: 2 July - 17 August, 10am-6pm, dates and times vary by activity.
Need to know: Admission and activities free, advance booking needed. £5 suggested donation.
Fully booked
What: The Edinburgh International Book Festival is back with a bang for 2021, with a hybrid programme of online and in-person events for readers of all ages to enjoy, featuring big-name authors and illustrators such as Julia Donaldson, Malorie Blackman, Cressida Cowell and Michael Rosen. You'll be able to discover what life was like growing up in the Aztec Empire, build a magical den at home, dance with Strictly's Oti Mabuse, find out if you'll ever be friends with a robot, and of course, get to know the latest brilliant books from your favourite authors.
Where: Edinburgh International Book Festival, Edinburgh College of Art, 74 Lauriston Pl, Edinburgh EH3 9DF and online on the festival website.
When: 14-30 August, times and dates vary by event.
Need to know: Prices vary, some events are free.
Fit for everyone
What: Head the magnificent Scone Palace for a weekend of action-packed fun at the summer Energy Festival. Try your hand at mountain biking, kayaking, tug-of-war, triathlon and boxing workouts, or enjoy the opportunity to learn angling and bushcraft skills before taking part in a robot battle and having a go at piloting a drone. Afterwards, you can cool down with a relaxing session of yoga or Pilates or watch a modern take on the Highland Games at the 'Clash of the Clans' competition.
Where: Scone Palace, Perth PH2 6BD
When: 14-15 August, 9am-6pm, times for individual events vary.
Need to know: Daily admission £10 per person plus £1.37 booking fee, full weekend admission £18 per person plus £1.99 booking fee. 
Summer holidays 2021 family activities in Wales
Boating brilliance 
What: Embrace your inner Steve Backshall and take to the water at WWT Llanelli for an adventurous wildlife weekend. Jump aboard the canoe safari and get closer to a range of wonderful wildlife, including kingfishers, dragonflies and water voles as you paddle your way through the kilometre-long ride.
Where: WWT Llanelli, Llwynhendy, Llanelli, Carmarthenshire, SA14 9SH
When: 17 July - 5 September, 12pm-4pm.
Need to know: Family ticket £25.45, £6.95 per canoe (seats two adults and one child aged 5-10).
Starry night
What: Enjoy a sleepover that's out of this world from the comfort of your own home with this space-themed online event hosted by National Museums Wales. Discover some fascinating facts about moon rocks and meteorites, see if you've got what it takes to train like an astronaut and build your own 'space station' den. Don't forget to make some space snacks before settling down to watch a star-spotting astronomy show and film before bed!
Where: Online event hosted by National Museums Wales
When: 2pm, 7 August to 11am, 8 August
Need to know: Tickets £5.85 per household, including booking fee.
Terrifying tours
What: Take a trip back in time through Carmarthen's dark past with this spooky evening tour through the town. Fusing real events from the town's past with spectacular magical twists, you'll visit the sites of grisly executions and uncover secrets from bygone days with the help of your guide, the spooky Dr Grimoire. Discover the gruesome way one young man dodged army service, the nastier side of a great war 'hero' and how the Roundheads punished their rebels, before trembling at the tale of how the country's most notorious highwayman met his end...
Where: Carmarthen Guildhall, Guildhall Square Carmarthen SA31 1PR
When: 27 July - 7 September, Wednesday, 7pm
Need to know: Family ticket £23. Booking essential.
Good knight
What: Step back several centuries and discover the secrets of medieval warfare in Harlech Castle, set against the rugged peaks of Snowdonia. Find out how a selection of knightly weapons would have been used in battle, watch magnificent birds of prey soar overhead in falconry displays, take your best shot at archery and even see if you can pick a winner as the Ardudwy Knights clash in a thrilling tourney!
Where: Harlech Castle, Harlech LL46 2YH
When: 28 & 29 August, 11am-4pm
Need to know: Events free with admission, family ticket £22.60
Cool Cardiff
What: Get set for some first-rate family fun courtesy of the City of Cardiff as the 'Summer of Smiles' festival kicks off! As the central Cardiff street Churchill Way is transformed into a children's play area complete with roly-poly hill and art installations, take your pick from a variety of active events, live music and theatre performances. You can learn how to sail or dive, watch a circus show or storytelling session, create some graffiti or run a triathlon: the choice is yours!
Where: Various locations around Cardiff, main festival site at City Hall, Cathays Park, Cardiff CF10 3ND
When: 25 June - 29 August, dates and times vary by event.
Need to know: Entry to festival site is £2 per person, prices for other activities vary, some are free.
Oh deer
What: Join Theatr Iolo at Swansea's The Welfare this summer holiday as they transform outdoor spaces into magical places with HOOF!, a fantastical outdoor show for families. Join three little deer as they make a surprising discovery – an abandoned theatre in the woods – and follow their journey as they tread the boards for the first time, trying to bring this long-forgotten theatre back to life before its lights go out forever…
Where: The Welfare Ystradgynlais, Brecon Rd, Ystradgynlais, Swansea, SA9 1JJ
When: 31 July - 1 August, various times.
Need to know: Tickets £5 per person.
Totally fin-tastic
What: Pack up your perfect picnic and head for Anglesey's Bull Bay for this popular cetacean-spotting event from the North Wales Wildlife Trust. Pick up your binoculars and spotter's sheet and enjoy your lunch by the seafront, while keeping your eyes peeled for porpoises popping out of the waves! The Trust's Living Seas team will also be on hand to help you find out some more about these amazing animals.
Where: Bull Bay Hotel car park, Bull Bay, Anglesey, LL68 9SH
When: 29 July, 1pm-3pm.
Need to know: Tickets £5 per adult, £3 per child, limited availability.
Summer holidays 2021 family activities in Northern Ireland
Star attraction
What: Shoot for the moon as the Armagh Planetarium reopens this July, boasting some extensive lockdown upgrades. Visitors will be able to explore the solar system in the redesigned exhibition space or relax in the immersive sensory area before settling down to watch an interactive science show in the state-of-the-art Digistar 7 planetarium dome, where you can find out how life on our planet came to be, swoop through the rings of Saturn and take a seasonal tour of the night sky.
Where: Armagh Observatory & Planetarium, College Hill, Armagh BT61 9DB
When: 29 June - 31 August, 9.45am-5pm, times for shows vary.
Need to know: Family ticket for one show is £27, admission free.
Filling a void
What: Tap into your little artists' creative potential with this three-week online art 'bootcamp' on offer from Derry's Void Galley. Inspired by two short films in the gallery's new exhibition Elizabeth Price: CHOREOGRAPH, which examine current society and the pandemic, you can take part in live workshops testing out a variety of artistic techniques including sketching music, contour drawing, mirror images and polystyrene printing.
Where: Live online sessions hosted by Void.
When: 27 & 29 July, 3, 5, 10 & 12 August. Sessions start at 11am.
Need to know: Tickets £5.98 per child and cover all sessions. Materials can be provided by Void, available for pickup or collection as needed.
Animal crackers
What: Celebrate the animals, past and present, that have called Hillsborough Castle home this June, as Northern Ireland's royal residence celebrates the opening of its new 'Imaginary Menagerie' play trail. This animal-inspired journey throughout the Castle's gardens will take you on adventures celebrating the animals and wildlife that have made, and continue to make, Hillsborough their home, from Governor Lord Erskine's tropical fish and Lady Salisbury's horse and carriage to the robins, kingfishers and otters that thrive in the gardens today.
Where: Hillsborough Castle and Gardens, The Square, Hillsborough, BT26 6AG
When: 10am-5pm, from 26 June onwards.
Need to know: Included with Gardens Only admission, family ticket £24.70.
Groovy movers
What: Get your dancing shoes on and take part in these imaginative musical workshops on offer from Belfast's Music Yard. Whether musical theatre, hip-hop dancing, DJ'ing, or song writing is your thing, experienced industry professionals will be on hand to help you record your own DJ mix, choreograph a dance routine, and write a tune for a variety of different instruments.
Where: The Music Yard, Victoria Square Shopping Centre, UNIT LG24, Victoria Square, Belfast BT1 4QG
When: 26-30 July, times and dates vary by workshop.
Need to know: All workshops £15 per participant.
Wet, wet, wet…
What: Discover the wonderful world of wetlands with these 'Wetland Explorer' summer holiday activities taking place at WWT Castle Espie. Embark on a mini beast safari, learn how to build a woodland den from foraged materials, discover the insect life that swims, floats and wriggles below the surface in a pond-dipping session and see if you can spot where otters, badgers and rabbits have been by investigating the hidden tracks.
Where: Castle Espie Wetland Centre, 78 Ballydrain Rd, Comber, Newtownards BT23 6EA
When: 12 July - 22 August, times and dates vary by activity.
Need to know: Activities included with admission, family ticket £22.59, but must be booked in advance by calling 02891 874146.
Lights, camera, action!
What: Cinemagic, a virtual celebration of Irish, Northern Irish and global cinema, is back for its 13th year, with a great selection of films to download focusing on stories of young people. As well as films, you can find Q&As with industry professionals to learn more about the different roles in the film and TV industry, and the Creativity Corner tutorials will give you the chance to learn some SFX and animation techniques, design a home cinema, or create a super robot.
Where: Online event.
When: 16 July - 26 August.
Need to know: Many events free, films cost £3 to rent.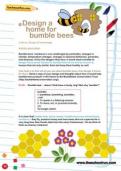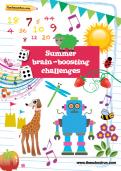 Claim A FREE Summer Brain-Boosting Challenges Pack!
30 exciting challenges
Weird and wonderful facts
Keep them busy the whole summer holiday!