EYFS English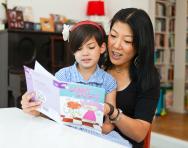 The Early Years Foundation Stage (EYFS) – Nursery and Reception – is the first formal step in your child's reading and writing journey.
You'll want to support your child at this crucial stage at home, and we have hundreds of EYFS English worksheets, games and activities for you to browse. You'll find resources to support reading, including phonics learning, and writing, where your child will start on the basics of letter formation. You'll also discover fun activities to support other key learning objectives, such as understanding a story has a beginning, middle and end, beginning to write simple sentences and using basic punctuation.
Worksheets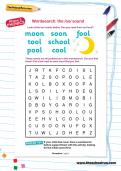 Wordsearch: the /oo/ sound (Phase 3 phonics)
Look at the /oo/ words below. Can you read them out loud? These words are all jumbled up in this wordsearch. Can you find them? Put a tick next to each word that you find.
View Worksheet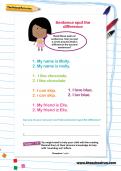 Sentence spot the difference
Read these pairs of sentences. Can you put a circle around what is different in the second sentences? Now can you do your own pair now? Ask someone to spot the difference!
View Worksheet
Reading tricky words (Phase 3 phonics)
Some words have one or two tricky letters in them. These words we just have to learn to read and spell correctly, we can't only use 'sounding out'. Cut out all the words below and hold them in a pile. Sit in front of your child and show them one of the words. Then show them some of the other words; when you show them a word they've already seen they shout 'Full Circle'!
View Worksheet