Year 5 English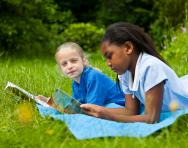 Worksheets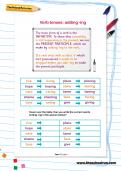 The basic form of a verb is the INFINITIVE. To show that something is still happening in the present, we use the PRESENT PARTICIPLE, which we make by adding -ing to the verb. If a verb ends with a silent 'e' which isn't pronounced it needs to be dropped before you add -ing to make the present participle. Cover over the table. Can you write the correct words ending -ing in the spaces below?
View Worksheet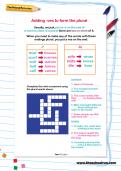 Adding -ves to form the plural
Can you complete this fun mini-crossword with the plurals of these words? Be careful though – you can't just add -s to these words like you normally would to make a word plural.
View Worksheet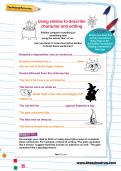 Using similes to describe character and setting
Similes compare something to something else using the words 'like' or 'as'. Can you think of some descriptive similes to finish these sentences?
View Worksheet