Phonics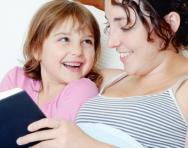 Phonics is the method used to teach reading in primary schools nowadays. In this section of the site you'll find out everything you need to know about how phonics is taught in school, what the phonics sounds mean and how to boost your child's phonics confidence.
You'll also find lots of phonics worksheets and mock tests to help you prepare for the Year 1 Phonics Screening Check.
Our colourful phonics phases sound mats present the phonemes and graphemes children learn to read in Reception and Year 1, organised according to their phonics phase.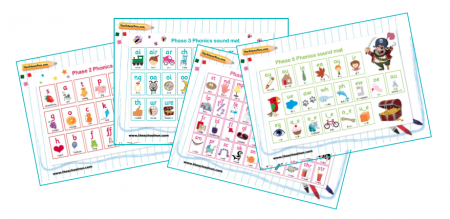 Worksheets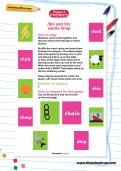 /Sh/ and /ch/ words Snap (Phase 3 phonics)
Read the word cards together and discuss which card belongs to which picture. Shuffle the word cards and share them between two players. The oldest player starts the game by turning over a card and placing it face up on the table or floor. Each player then takes turns placing cards, face up, next to the card. When the word card and picture card match that's SNAP! The player with most cards at the end wins.
View Worksheet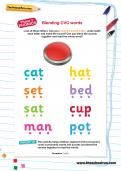 Blending CVC words (Phase 2 phonics)
It's so exciting when children start to put sounds together and realise that they can read! Practise some CVC words together with this handy activity sheet and watch their confidence grow.
View Worksheet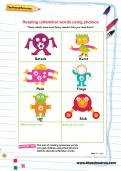 Reading unfamiliar words using phonics
These robots have such funny names! Can you read them?
View Worksheet
Tutorials
Phonics sounds mats tutorial
These handy interactive phonics sounds mats will help you practise each of the phonics sounds your child will learn in Reception and Year 1, grouped in the phonics phases they will learn them in.
Phonics sounds interactive resource
This handy interactive phonics sounds resource will help you practise phoneme sounds with your child, organised according to the 7 groups they'll be learning them in. How many other words can you think of that include each of the sounds?