Museums reviewed by parents: Eureka!
One of the best children's museums in the world, Eureka! is packed with hundreds of hands-on exhibits designed to inspire children to learn through play. Our family testers were amazed at what's on offer and determined to be regular visitors in the future.
Leanne Davies visited Eureka! with her sons Jack, 8, and Alex, 6.
Days out with children can be a bit daunting, and a trip to a museum especially was not something I could have ever envisaged with two young, lively boys. I could already hear myself saying: "Don't touch that!" or "Stop racing round!"... all day (*shudder*). Until one day we braved Eureka! The National Children's Museum, where touching that, pressing this, feeling those, sniffing here and trying that was actively encouraged!
The annual pass is excellent value, meaning you pay once and then return for free as many times as you like for a further 12 months, obviously appealing to a Yorkshire lass like me, and you WILL be back; there is so much to see and do multiple visits are needed!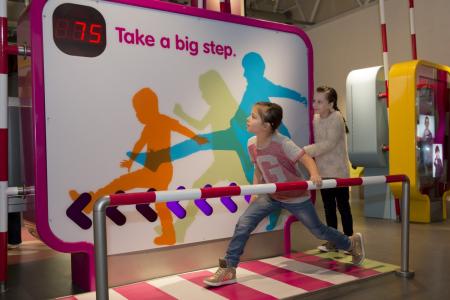 Claim Your Summer Challenges Pack!
30 exciting challenges
Weird and wonderful facts
Keep them busy the whole summer!
Best for nursery and Reception kids
The 'All About Me' gallery. Your visit starts with an exciting countdown to enter to see a short introduction video, before collecting your passport and heading off around the 'hands on, minds on' gallery, seeing how high you can reach, how far you can stride and much more. Don't forget to say "Hi!" to Zoom the inquisitive robot who resides there! 
The outdoor area is also a must if the weather permits – the Wonder Walk is a sensory trail to follow (with mud, sand and water to wade through!).
Best for KS1 kids
Living and Working Together, based around a mini Town Square – you can role-play in the shops, use a 'real' cash machine (it delivers Eureka! bank notes), explore the high-security vault in the bank and cook some dinner in the Eureka! House.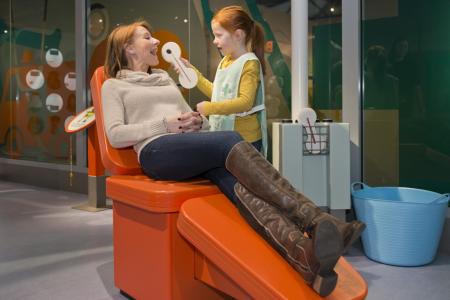 Best for KS2 kids
Exploring the science of sound and music in the SoundSpace gallery. You can have a go at playing a giant guitar, explore how music makes you feel by creating your own soundtrack, 'see' how a sound wave travels through the air and even put on your show and choose some light effects and a backdrop for your performance.
Half-term and holiday events for families
There are regular themed events and workshops during school holidays.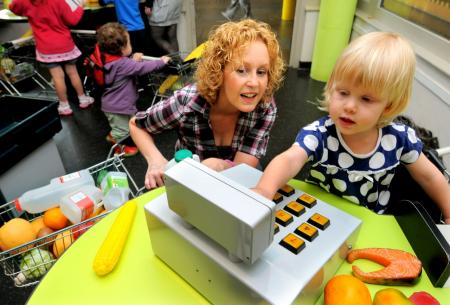 Food and drink options
The Eureka! Café offers a great range of meals and snacks.
Getting there, prices and opening hours
Eureka! is in Discovery Road, Halifax, West Yorkshire, 17 miles from Leeds and next to Halifax railway station. A Pay & Display car park is available; regular local bus services from Halifax town centre also serve the site.
Opening hours: during term-time Eureka! is closed on Monday and open Tuesday-Friday 10am-4pm and 10am-5pm Saturday and Sunday; during holidays opening hours are 10am to 5pm every day.
All tickets at Eureka! are annual passes, so you can return as often as you like for 12 months. Adults and children over 3yrs pay £15.95; children aged 1-2yrs £6.95 and babies under 12 months are FREE.
Pocket money shop purchases
There's plenty to choose from in the Gift Shop and products change regularly. 
Links to the National Curriculum
Early Years Foundation Stage: Personal, Social and Emotional Development, Knowledge and Understanding of the World, Physical Development and Creative Development.
KS1 science curriculum: Senses, Living and Growing, Life Processes and Living Things, Physical Processes.
KS1 maths curriculum
KS1 Design & Technology curriculum
KS2 science, geography, maths, English and Design & Technology curriculum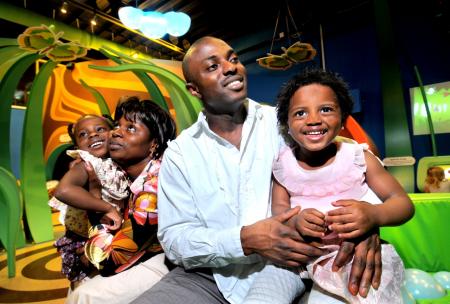 Photography: © Eureka! National Children's Museum
Museum reviews for parents: we need YOUR help!
TheSchoolRun is looking for families to visit museums and other educational venues around the country and 'review' them. Get in touch to have your say about the best family days out (with a learning twist!).