Key Stage 2 PSHE explained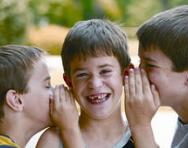 What will your Key Stage 2 child get taught in PSHE classes? Find out here – plus get tips on extending this learning at home.
During Key Stage 2 PSHE, pupils learn about themselves as growing and changing individuals with their own experiences and ideas, and as members of wider communities.
They learn about the world and the interdependence of communities within it. They develop their sense of social justice and moral responsibility and begin to understand that their own choices and behaviour can affect local, national or global issues and political and social institutions. Children also learn how to take part more fully in school and community activities. This is all part of them becoming more mature, independent and confident.
As children begin to develop into young adults, they face the changes of puberty and transfer to secondary school with support and encouragement from their school. They learn how to make more confident and informed choices about their health and environment; to take more responsibility, individually and as a group, for their own learning; and to resist bullying.
Lesson examples
Here's the kind of thing your child might get up to in the next few years during PSHE class:
In years 3 and 4 Children learn about communicating. They pair up and talk to each other from across the room in whispers. This teaches them the importance of body language and expression when communicating.
 
Year 5 pupils look at what makes a healthy lifestyle, focusing on activity, rest and food. They plan a healthy meal and discuss how much sleep people need. They then work independently to produce a health booklet, including a personal contract stating what they could do to try to improve their own health and wellbeing.
 
Year 6 pupils are asked to create a poster about bullying for homework. They had already taken part in a drama session on bullying as part of the school's Health Week. The pupils develop poster-writing skills in small target groups but complete the task independently.
Help your child at home
Ask your child to plan and make their own healthy meal for the whole family. Take them to the shops to choose the ingredients and do a budget for it. Supervise where necessary in the kitchen.
 
Have whole family discussions. You can all sit around a table and chat about things which happened in your day. If you and your partner talk openly about your feelings, it will encourage your child to be more open and comfortable with their own feelings.
 
Have fun together as a family. Go on outings, play games, do exercise, anything which has the whole family enjoying themselves together.
 
Where appropriate, introduce your child to current affairs through either local or national news. Ask them what they think, how they feel, and encourage a discussion.
 
Play the problem game. Make some cards with different problems written on them, such as 'friendship', 'bullying', 'hygiene', and 'family problems'. Ask your child to pick a card and make up a scenario which involves the problem. Then ask them to explain how they would work through the problem.