What your child learns in Key Stage 3 drama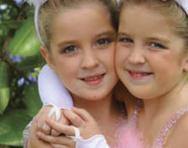 Do you have a bright young star in the family? Find out what your child will be taught in drama lessons and how you can extend this learning at home.
In Key Stage 3 drama, your child will be given opportunities to explore, evaluate and challenge ideas and assumptions constructively. They must demonstrate creative thinking by making fresh connections between ideas.
During drama lessons, team work is encouraged, especially as students are often asked to take on different roles in organising, planning and sustaining discussions in a range of formal and informal contexts. They will need to be able to work in groups and to evaluative their own learning.
Lesson examples
Here's what drama lessons might involve:
In year 7, children explore techniques for role play and develop strategies for anticipating, visualising and problem solving in different contexts. They work collaboratively on scripted and unscripted pieces and evaluate their own presentations and those of others.
Year 7 pupils brainstorm ways to use their voices to represent pride, abomination, fools and angels following the reading of a story looking at these concepts. They use drama activities by practising walking into the room and saying a proverb in different tones of voice, such as in a stern, pleading, exasperated, cold, shy or friendly manner.

In year 8, children learn to develop the techniques that enable them to create and sustain a variety of roles. And they learn to collaborate in, and evaluate, the presentation of dramatic performances, scripted and unscripted, which explore character, relationships and issues.

In year 9, children learn to recognise, evaluate and extend their skills. They use a range of dramatic techniques, including working in role, to explore issues, ideas and meanings. They develop and compare different interpretations of scenes or plays by Shakespeare or other dramatists and they begin to write critical evaluations of performances. In their own scripts and performances, they learn to convey action, character, atmosphere and tension.

In year 9, pupils may have the opportunity to be the director for class performances, advising on how the text should be read and instructing the actors.
Help your child at home
Discuss themes, plots, characters and storylines in TV programmes.

Your child will be studying at least one Shakespeare play. Look out for books and other resources that present the story in more accessible language to help your child understand what is taking place.