Foundation stage assessment levels explained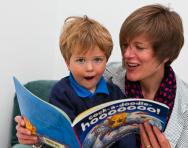 Struggling to make sense of your Nursery or Reception child's school report? Lucy Dimbylow explains how to decode those baffling assessment levels.
What are the EYFS assessment levels?
The
Early Years Foundation Stage (EYFS) Profile
is a report of your child's development and achievement at the end of the Reception year. There are three main objectives: to inform parents about their children's development, to ease the transition to Key Stage 1, and to help Year 1 teachers plan for the year ahead to meet the needs of the entire class.
The EYFS Profile is broken down into seven specific areas of learning:
Communication and language
Physical development
Personal, social and emotional development (PSE)
Literacy
Mathematics
Understanding the world
Expressive arts and design
Within each of these areas, there are specific Early Learning Goals – for example, in the case of Communication and language, these are Listening and attention, Understanding, and Speaking. Your child will be given an achievement level for each area of learning.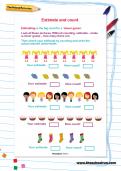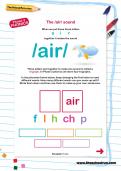 Start the Reception Learning Programme today!
Weekly maths & English worksheets direct to your inbox
Follows the National Curriculum
Keeps your child's learning on track
How were the EYFS assessment levels established?
The EYFS Profile and assessment levels were developed in 2007 and overhauled in 2012 by the Department of Education; this overhaul reduced the number of Early Learning Goals from 69 to 17. The Profile was put together by the Department for Education working in conjunction with educationalists including Dame Clare Tickell, chief executive of the charity Action for Children.
How are children assessed in Reception?
The EYFS is broken down into four age bands, called
Development Matters bands
: 16-26 months, 22-36 months, 30-50 months and 40-60 months.
For each age band, and each area of learning, there is a series of statements relating to a child's development: for example, 'notices simple shapes and patterns in pictures'. Teachers will tick off these developmental statements as they see your child demonstrating them.
Assessment is ongoing throughout the EYFS, but
the official EYFS Profile for each child is completed in the final term of Reception
. The Government doesn't specify what form the assessment should take, but generally, it takes place through teacher observation of children's learning and development as they take part in everyday activities, and planned observations, where teachers spend time on a specific task with an individual child or small group. Parents and other carers (such as childminders) can also contribute to the Profile, for example by adding comments to the child's Learning Journal – a record of achievement compiled by the school, comprising photos, pieces of work, observations about the child's development, and so on.
What level should your child be working at in Reception?
There are three separate achievement levels within each Development Matters age band:
Expected: your child is working at the level expected for his age
Emerging: your child is working below the expected level
Exceeding: your child is working above the expected level
Your child's teacher will award him one of these levels for each of the seven EYFS areas of learning. On leaving the Foundation Stage at the end of Reception, a child is considered to have a 'good level of development' if they have achieved at least the expected level in the Early Learning Goals in all aspects of PSE, Physical development, Communication and language, Literacy and Mathematics.
How accurate are the levels?
To ensure that EYFS levels are consistent within schools and nationally, the Profile is subject to moderation. This happens both internally, for example with other teachers and the headteacher, and externally, with the Local Authority taking a sample of a school's Profiles to moderate. Schools are externally moderated at least once every four years.
What happens if your child is working above or below the expected level?
If your child is working below the level expected for his age, the school will focus on helping him catch up with his peers. This could be through one-to-one support from a teacher or teaching assistant, small-group work with children who have similar needs, or, where necessary, additional assistance, for example from the school's Special Educational Needs Co-ordinator or external services such as the speech and language therapy team.

If your child is exceeding the expected level at the end of Reception, their teacher should ensure that he is adequately challenged in class, for example by providing extension work. However, schools tend to be cautious when awarding EYFS levels, as overestimating a child's ability increases the pressure on both the child and the school to ensure he makes adequate progress in subsequent years.