How to raise an environmentally conscious child
Teaching our kids to take responsibility for the world around them is a duty for every parent, according to TV presenter and author Nick Baker. We spoke to him about how to do our bit – and help the next generation do theirs.
As children, we grew up learning about the hole in the ozone layer and the threat of global warming. Now, as parents, we're raising our children to be aware of different environmental issues, such as green energy and the war on plastic.
'The current generation of kids could save the world,' Nick Baker, former presenter of The Really Wild Show, explains. 'We've done our bit, and now we have to hand the baton to them. If we don't, our planet will go down the pan.'
Download fantastic science resources today!
Experiments And Science Fun pack
Science Learning Programme for each school year
All the instructions, questions and information you need
Helping children tap into nature isn't just good for the Earth; it's good for them, too. 'We know that mental health problems are on the increase, and more kids are depressed than ever before,' Nick says. 'Being in nature is known to make people feel more positive, and it's free.'
So in this age where children would rather play video games and watch YouTube than climb a tree, how can we bring them up to have an environmental conscience?
1. Get outdoors
'The single most important thing you can do to make your child aware of the environment is to spend time in it with them,' Nick says.
'Try to replicate the experiences you had as a child, such as going rockpooling. Treat it as family time, and let them be led by their curiosity. If they have a question about something that you can't answer, look it up together.'
2. Let them help with recycling
We should all be doing our very best to recycle as much as possible, and it's good to get your child on board from an early age.
Get them to help you wash, squash and recycle household rubbish and talk about where it goes and why it's better than sending it to landfill.
3. Take a trip to the shops
Use a trip to the supermarket as an opportunity to talk about how our buying choices affect the environment.
Encourage your child to choose loose fruit and veg rather than those in plastic packages. Look at the origins of food and talk about the effect of food miles. Compare products not just by price, but by how sustainably they are produced.
4. Be energy aware at home
Your child spends most of their time at home, so talk to them about how you can save energy and resources on a day to day basis.
Fit timers for tooth-brushing and showering so they don't waste water (many water companies will do a home water efficiency check and provide these free of charge).
Teach them to use the half flush on the toilet if they've just been for a wee, and to save the full flush for poos.
Train them to switch lights off when they leave a room, and not to leave their devices plugged into chargers overnight.
5. Make friends with a minibeast
Kids love getting up close and personal with worms, snails and other creepy-crawlies, so why not set up your very own minibeast farm?
Nick Baker's My Living World range has pocket money kits that your child can use to set up their own ant, worm or snail farm, and to grow their own prehistoric triops.
'As parents, we can learn with them, and this is the stuff that their future memories will be made of,' Nick says.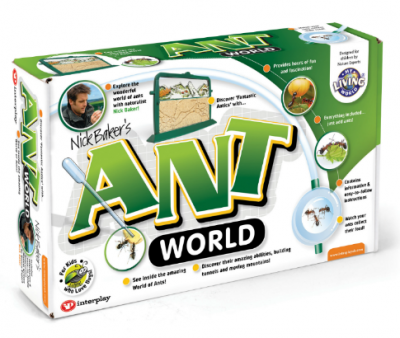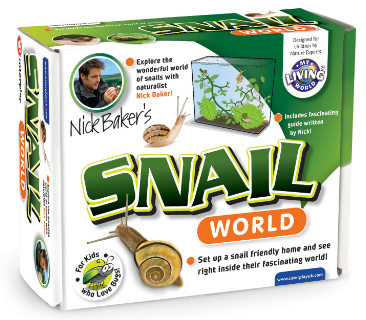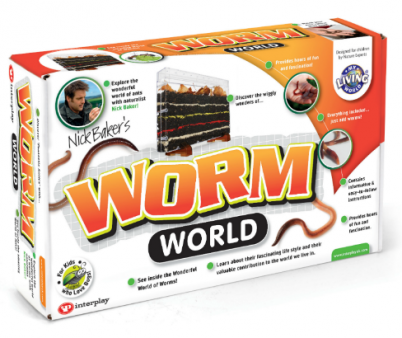 6. Watch educational TV
'It seems contrary to be telling your child to watch TV on the one hand, while encouraging them outside on the other, but television is a great medium for engaging children,' explains Nick.
Wildlife and ecology programmes like Shark Bites and Deadly 60 with Steve Backshall, and Tree Fu Tom and Octonauts on CBeebies, can all help your child develop a passion for helping the planet.
Your child might even like to do their bit for the environment and apply for a coveted Blue Peter green badge.
7. Grow your own veg
Dedicate a square of garden, or even a couple of planters, to growing your own fruit and veg at home.
Set up a water butt, then let your child help you water their plants using the water you've collected.
Watch them and make observations as their saplings grow: a brilliant hands-on lesson in how to nurture a crop.
8. Get them to join a campaign group
Kids can often make a bigger noise about environmental issues than adults, and their views can be taken more seriously.
The campaign group Kids Against Plastic is aiming to remove all plastic bottles from supermarket shelves, and to get rid of 100,000 items of single-use plastic, through campaigning and litter-picking. Your child can join Kids Against Plastic here.  
Other environmental organisations also have ways to involve children. Surfers Against Sewage can help schools arrange a beach clean, for example, and Friends of the Earth, The Woodland Trust and the RSPB all have groups for children to join.
9. Look after your local environment
Take your child – or a group of their friends – on a regular litter-pick in your local area. Equip them with strong gloves, bin bags and litter-picking sticks, and see what they collect.
Consider turning it into a learning opportunity by tallying up what sort of rubbish they collect (e.g. crisp packets, cans, bottles) and plotting it on a bar chart.
If you go to the beach, make a pledge to collect and dispose of three items of beach litter per person, each and every time you go.
10. Join a club
Many schools have gardening clubs or environment clubs, and there are a great place for your child to learn more about tending to our planet.
Get in touch with local garden centres and environmental organisations, too, as these often run holiday activities for children. 'Check out small independent places where they're more likely to be able to get hands-on than at big, crowded theme parks,' Nick advises.
11. Pack a no-waste lunchbox
Do your bit in the war on plastic by choosing no-waste packaging for your child's lunchbox. Use reusable bottles rather than disposable juice cartons. Use plastic boxes or beeswax wrapping for sandwiches and rolls.
If you child does have rubbish in their lunchbox, encourage them to bring it home so they can sort out the recyclables.
12. Leave the car at home
Some of us have no choice but to drive our kids to school, but if walking, cycling or scooting is an option, do it as much as you can, even if it's just once or twice a week.
You'll be protecting the environment from pollution, giving your child a sense of social conscience, and will have the chance to chat en route, too.
If you have to drive, consider if you could park five minutes away and do the last bit on foot.
13. Be an ambassador in your community
Local community groups and parish councils are often keen for children to join in with keeping the area clean and tidy, so find out what opportunities there are for participation.
For example, there are often litter-picks that you can join as a family, and children's categories in 'Village in Bloom' competitions or similar. Or maybe you could suggest a poster competition to encourage people to pick up their rubbish or dog mess.
'It may seem small, but by doing just a little bit, your child will be helping to look after the planet that they'll be living on long after we've gone,' says Nick.