Simple ways to save on school costs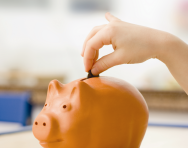 Looking for ways to bring down the eye-watering costs of your child's primary school year? These tried-and-tested tips have been suggested by mums with years of experience.
• Some of the best Back to School sales are at the end of the school year, not the beginning, so plan ahead in July and stock up on 3 for 2 uniform items. Remember to allow for a summer-holidays growth spurt!
• Does your school sell off the contents of the lost property bin if they're unclaimed? Ask in the office − there are huge bargains to be had on unlabelled uniform items.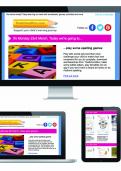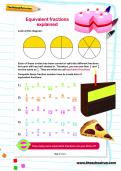 Start a unique learning programme!
Weekly programme for each school year
Worksheets sent direct to your inbox
Keeps your child's learning on track
• Some schools sell second-hand uniform through the office or at PTA events; if your school doesn't, why not suggest it? Second-hand items are often in great condition and cost a fraction of what new, school-branded polo shirts, cardigans and jumpers do.
• Children grow out of clothes in months or weeks. Speak to other parents to ask if they would consider selling outgrown uniform items they no longer need.
• Spread the costs by putting aside £10 a month and you'll have a uniform nest-egg to spend at the beginning of the school year.
• Use auction sites to sell off clothes in good condition but which your children have grown out of.
• Sign up to all the loyalty schemes and save the vouchers. By using them at the right time you might be able to double their value (very useful at Christmas or for birthday presents).
• Stock up on party presents by buying multi-packs of books from discount booksellers like the Book People.
• Make hand-made birthday cards − cheap, more meaningful and a great kids' craft activity for a rainy afternoon.
• Resist the lure of ready-made lunchbox-sized food. A larger pack is cheaper, and you can decide on the portion size you want to allocate yourself and rewrap it.
• Use a reusable water bottle and fill it with your own juice for school. This saves money on buying small cartons of juice, which are more expensive.
• Cook more than you need for your evening meal. Any leftovers can be stored in lunch-boxed-sized containers and frozen, or eaten for lunch the next day.
• Make your own treats, baking at the week-end and freezing what you've made for use during the week. (This also allows for extra smugness about how healthy your kids' biscuits/muffins/flapjacks are.)
• If the cost of extra-curricular activities is mounting up, ask family members to help pay for swimming lessons or contribute to ballet classes rather than buying toys as birthday presents.
• Home-made costumes are unique and inventive, if you can find the time to make them. Whether it's World Book Day, Halloween or the Nativity, you don't need to have expert sewing skills to have a go.