Win a copy of Match A Mummy!
Travel back in time to Ancient Egypt with this new children's matching game, Match a Mummy!
Developed in partnership with the British Museum, locate and match up the pairs to learn more about how the Egyptians lived.
Why did they shave their heads but wear wigs, use dark eye make-up and worship dung beetles?
How did they invent toothpaste and which internal organs did they keep before mummification?
Includes 20 matching pairs on 40 cards, and a booklet with explanatory text.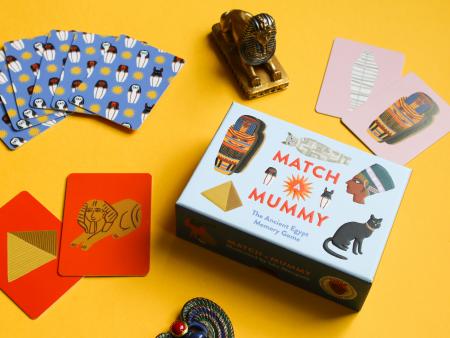 This game will appeal to children from age 7 and up and is the perfect educational game!
There are 10 copies of Match A Mummy worth £14.99 up for grabs in the competition. To be in with a chance of winning one please answer the following question.
Please also take a moment to read our competition and prize draw terms and conditions.
Competition end date:
Sunday, 10 May 2020 - 9:13am
Congratulations! This competition was won by:
christinac**************il.com
fion*********ginmedia.com
natalie***********mail.co.uk
jofaul**********il.com
amyb*********il.com
sallya***********e.co.uk
gillyb**********mail.com
And*******lant.com
555cl*********il.com
natalie***********cali.co.uk