Best coding toys for children
Turn screen time into a super-powered learning experience with a new generation of coding toys. Your child will learn programming skills as they play, as well as the basics of computational thinking (and hopefully how to fix your IT problems, too!). We asked programmer, tech-expert and mum, Claire Wardle, as well as other parents, to put the toys to the test and share their findings.
Marty the Robot V2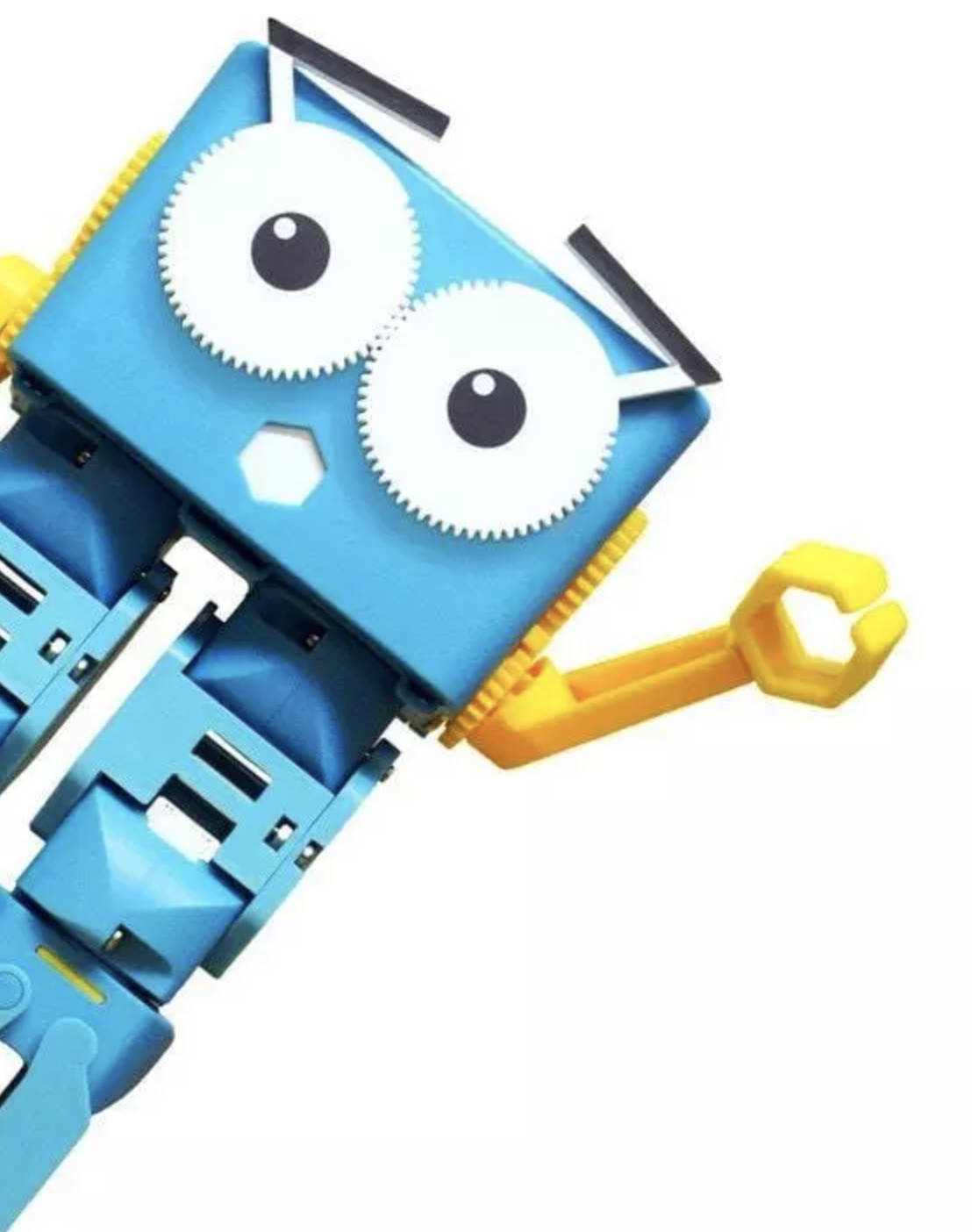 Marty the Robot V2, £415 + shipping
This is the most expensive toy on our list, but it's too good not to include and definitely worth considering if you have the budget. Marty uses programming languages in simple blocks, including Scratch and Python, and comes with comprehensive guidance. He's constructed with high-quality materials and comes with an easy-to-use app, all of which make learning robotics and coding fun and easy to understand– but still challenging at just the right level! Marty has interactive sensors which can be expanded to include sensors such as temperature, noise and light. He dances, walks, waves, kicks, speaks, senses obstacles and much more.
Our tester says: The set-up was really easy as he was already part constructed and the storage case is lovely. Everything is of very good quality, which impressed us. You can style your Marty however you like and the online instructions and lessons were incredibly fun and easy to use. The app is probably best used on a tablet, just in terms of ease of use and layout, but other than that, it was great. We haven't even begun to scratch the service of what this robot can do and would definitely recommend it.
Ozobot
Ozobot is a small computer that can be programmed to move, play and dance by reading color code patterns. A great way for young children to begin to understand code sequence and logical behaviour is the drawing mode: use plain white paper and felt-tips to draw lines and coloured patterns for the Ozobot to follow. Over time you can create mazes or race tracks, or code sequences instead with free apps for iOS or Android.
Our tester says: My younger boys were really taken with the Ozobot and enjoyed drawing coloured paths for it to follow on paper (you can also write code for it). We also downloaded the OzoGroove app to make the Ozobot dance on an iPad; it comes with built-in demo moves or you can create your own dance moves with the app's PRO editor option. A good option for whole-family play, though the apps are more suited to older users.
Cosmic Coding 
Introduce your child to coding with this clever yet simple board game that teaches children the basics of coding by using programming language that is clear and easy to grasp. Cosmic Coding is compatible with KS1 of the National Curriculum and teaches basic computer science skills wrapped up in a fun space adventure game where the aim is to avoid the aliens and collect all of your stars! 
Our tester says: I played this game with a small group of children aged 7 - 14 years old. I expected the teenager to be a little bored as the game is aimed at a younger audience, but they all had a great time and picked up on the coding language really quickly. It's a game that can last a good half hour, which means everyone gets plenty of practice and chances to collect stars. It's also great if you're on a tight budget, as many coding toys can break the bank! 
 
Sphero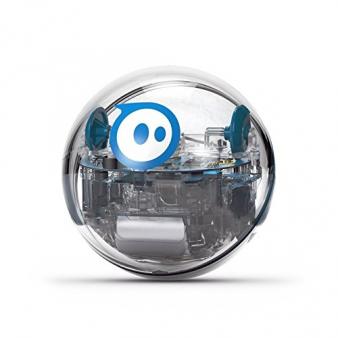 Sphero SPRK+, £219.75
Sphero SPRK+ is an app-controlled robot. Linked to a tablet or smartphone, it's waterproof and pet-proof and offers 150 hands-on learning activities. The Lightning Lab™ app teaches kids how to create easy programs and macros by arranging simple commands to make Sphero follow unique patterns; programmable sensors and sounds make kids' code come to life.
Our tester says: A very good basic programming tool. My eldest son liked using the visual, block-based programming to code specific actions (you can also select a text-based code viewer to find out more about the C-based code language used) and the younger two just drove it around the house endlessly! There's loads of downloadable content, from games to augmented reality, so it's very adaptable for different ages and interests; you can also use it for tabletop games and as a game controller. 
Osmo Coding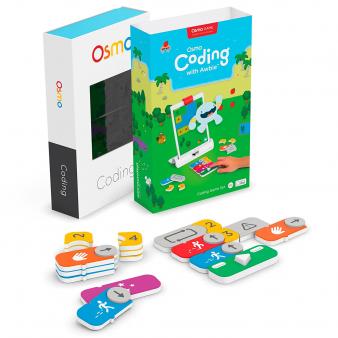 Osmo Coding, Osmo, £59.86
A brilliant starter coding set that makes basic programming immediately accessible to children aged 5-12. Using the colourful tangible blocks the child controls a character called Awbie, guiding him on a tree-shaking, strawberry-munching adventure! Two or more kids can assemble sequences and play together. 
Our tester says: A great design which really engages children. Osmo Coding is an add-on set to the main Osmo set (comes with four games) which works with iPads or Kindle Fires, so you'll need to have invested in this tablet system already.
Dash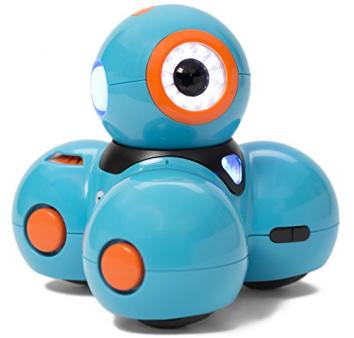 Dash Robot, Wonder Workshop, £154.39
Dash is a real robot with a real personality, and our testers warmed to their "CleverBot" immediately. The easy set up means it can be played with in minutes, and different apps are available to teach kids the basics of programming without a textbook in sight. The set is designed to offer new challenges as a child grows: five- to seven-year-olds will, instinctively, be able to "drive" Dash and make him make (up to 500!) sounds, learning more about sequencing and instructions. For older children there are harder coding challenges to complete, presented in engaging step-by-step mini lessons, and block programming to practise in the Blockly app (there are some educator videos to help adults get to grips with Dash online). Extra accessories like a Launcher, a Xylophone and even some robot dressing up are available too.
Our tester says: The Dash software really makes it stand out from the competition – it's appealing visually, and the kids understood it amazingly quickly, both the seven-year-old using the app on an iPad as a Dash remote controller to make him light up, speak and move, and the 11-year-old writing Scroll Quest code challenges and unlocking secret videos in their Inventor's Log (we all loved the Dash cartoons). Dash is an excellent robot choice if you have different-aged children: the younger ones will love the fact he can be instructed to burp, dance, act dizzy and say hi and the older and more tech-savvy ones can construct obstacle courses to program him round and download other kids' projects in the WonderCloud.