Computer coding for kids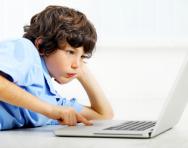 Could your child be a future computer programmer? It might sound unlikely, but teaching children coding is becoming more commonplace – yes, even in primary schools. So what do you need to know about helping your budding Bill Gates (or twenty-first century Ada Lovelace) to grasp this complex skill? Lucy Dimbylow finds out.
If getting your child to learn his times tables is a struggle, the thought of him mastering computer programming probably sounds rather far-fetched. But since September 2014, following a successful campaign led by Google chairman Eric Schmidt to introduce computer coding to the primary-school curriculum as a matter of 'prominence and urgency',
all five to 11 year olds in England have been taught code as part of the computing curriculum
. Baffled? Here's what you need to know.
Why is coding so important?
Coding means telling a computer what to do by giving it commands to which it responds. Computer programmers use a variety of 'languages' such as Java, C++ and Python to design, write and maintain computer programs. So why teach it to kids?
'We live in a digital age, and children need to understand how the devices they're using work and how to control them,' says Clare Sutcliffe, co-founder of
Code Club
, a new initiative offering free after-school coding lessons to Year 5 and 6 children. 'Raising a generation of children who can code will have massive benefits to our future economy.'
Teaching coding puts children in control of the computer and lets them learn through experimentation, mastering concepts such as logic and consequences.
It can also be a lot more fun than traditional ICT lessons, which typically revolve around using Word and PowerPoint and teach children how to be 'secretaries' rather than helping them learn how computers work.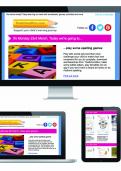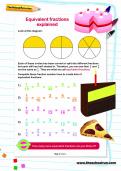 Boost your child's maths & English skills!
Follow a weekly programme
Maths & English resources
Keeps your child's learning on track
Can primary-school children really get to grips with coding?
You'd be forgiven for thinking that coding is far too complex for the average primary-school child. 'There are many different levels of computer programming, and some of it is incredibly complicated,' agrees Clare. 'However, if you use the right language, coding can be accessible to children as young as seven or eight.'

Of course, your child won't master an entire programming language overnight, but some platforms can be surprisingly easy to use. 'In Code Club, we're using an interface called Scratch, developed by Massachusetts Institute of Technology specifically for children,' Clare explains. 'It's a drag-and-drop system, so they can program computers without actually having to write code, and is teacher-friendly too.'
Haven't I heard a lot about children and computing lately?
Must be the Raspberry Pi effect! The
Raspberry Pi
is a basic, bare-board (uncased), programmable computer the size of a credit card, which can be plugged into a keyboard, screen and mouse to form a fully functioning unit. Designed by a charitable foundation as a tool for teaching children how to code, its low price (£22 plus VAT) and simple technology make it ideal for giving children an understanding of how computers work and experimenting with many different programming languages.
So far, most school orders for the Raspberry Pi have come from private schools, but the founders of the Raspberry Pi Foundation hope that many more schools will invest in the product. It's thought it could have as big an impact on computer science teaching as the BBC Micro (a computer widely used in schools in the 1980s, with its own beginner-friendly programming language). And if your child's school isn't getting in on the act, it's an accessible pocket money purchase for many budding programmers.
The BBC are also making the
BBC micro:bit
, a computer coding device, available to every Y7 child in the UK for free.
Kids and coding: how to get started
More kids' coding information and advice