Crack that code spelling rules puzzle pack
Children learn lots of spelling patterns and rules in KS2. Make sure they stick (forever!) with our fun-filled, code-cracking spelling rules learning pack, written by primary-school teacher James Wrafter.
In your Crack that code spelling rules puzzle pack you'll find:
Villains to defeat
Missions to complete
Word puzzles to solve
... all presented in 90 pages of code-breaking spelling activities.
Spelling patterns and rules covered include:
Words with an /i/ sound spelled with a y
Words that have a suffix that requires the last consonant to be doubled
Words with an in-, dis- or mis- prefix that don't require the root word to be changed
Words that include the /sh/ sound, spelled /ch/
Words of French origin, where the /k/ sound is spelled que
Words that contain the /zhun/ sound, spelled with the -sion suffix
Words that end in the suffix -ly, where the original root word ended in -le
Words that have a /zh/ sound in them (spelled -sure)
Common homophones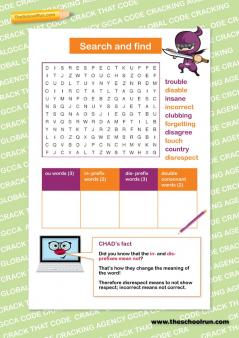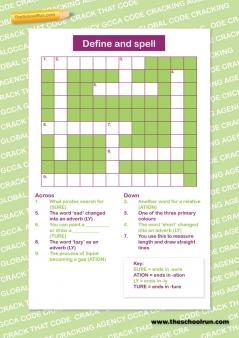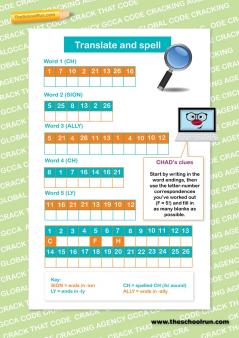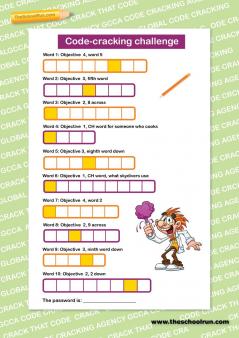 It's time to save the world... one correct spelling at a time! Designed to help kids practise common KS2 spelling patterns and tricky words the fun way, the Crack that code spelling rules puzzle pack offers wordsearches, crosswords, puzzles and codes galore.