the shadow aligns with different hour-lines. Do you think you can make your own sundial?
A sundial tells the time by using the position of the sun. This is how it works: the sun casts a shadow onto a surface marked with lines indicating the hours of the day. As the sun moves across the sky
DOWNLOAD THIS RESOURCE INSTANTLY

with a 14-day FREE trial!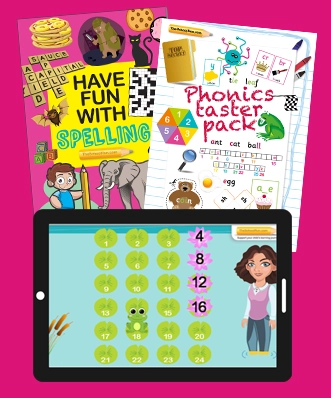 Thousands of English, maths & science printable and interactive resources
Weekly learning plan for your child
Downloadable learning packs & workbooks
FREE for 14 days then £42/6 months
*£0 TODAY*
Cancel anytime