Parent teacher meeting tips from real parents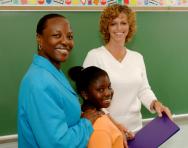 Whether you're preparing for your first meeting, or want to improve on past experience, these top tips will help you know what to get out of your time with your child's teacher.
"I see a teacher-parent meeting as an opportunity to talk more specifically about my child, rather than the year group or class setting. I think parent-teacher meetings at the beginning of the year are the most important. Meetings held at the end of year are nice to see how your child has progressed, but there's little you can do if things haven't gone well.
"My meeting checklist would be:
Get an overview of how your child is doing.
Find out how is your child is settling in.
Find out if there are any procedures you are unsure of (dropping off, picking up, what day is PE, when can they drink water, eat snacks, etc) that the teacher can clarify.
Find out what the teacher sees as your child's weaknesses, and whether they're areas that you already know about. How is the teacher going to support these, and how can you support the teacher at home?
Find out what your child's strengths are (again, do you and the teacher agree?). How is the teacher going to stretch your child, and how can you support the teacher at home?
What are your concerns for the upcoming year? What are the teacher's?"
Stephen, dad of Holly, 5 and Charlotte, 8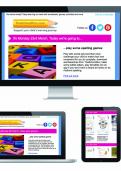 Start your child on a learning programme!
English & maths worksheets direct to your inbox
Follows the National Curriculum
Keeps your child's learning on track
"I don't ask what topics will be covered throughout the year; this should be answered through letters sent home discussing the topics for a given term.

"At a first meet and greet I'd ask how my child is settling in and whether there are any issues I should be aware of. I'd make the teacher aware of any issues at home that may affect my child.

"Try to think carefully about any questions ahead of time, and write a list. But, remember these meets are limited on time, so if you find you have loads of questions ask at the school office about a longer appointment on another day.

"If you are a parent of a Reception-aged child and this is the first time you've ever been to a meet and greet, don't be daunted by it. You and the teacher have a lot in common – you both want what's best for your child!"
Jacqui, mum of Molly, 11
"I like knowing what subjects are coming up, what strengths and weaknesses need attention, and how they're settling emotionally as well as education-wise."
Charlotte, mum of Olly, 6 and George, 9 months
"Parent-teacher meetings at the start of the year let you get a feel for the teacher and make sure that they've got a good picture of your child(ren). Much in a school year depends on the teacher-child relationship, so it is important to check that this is a good one.

"Furthermore, this is the time to work out the strategy for the year – to make sure that the school will provide support where needed and to find out which aspects need most support from home.

"I tell the boys the main points from these meetings. Paul actually sat in during the last one, so heard it all anyway!"
Michelle, mum of Paul, 5 and Christopher, 8
"Don't be afraid of asking the teacher questions. I think, especially if you are new to the school and teachers, it can sometimes be intimidating.

"If the teacher says there are problems with something, be it sitting and listening or reading and writing, ask what they intend to do to help. And, of course, agree to try similar strategies at home."
Jane, mum of Ellen, 10 and Joshua, 12