We explain how primary-school children are taught to recognise horizontal lines in shapes.
What is horizontal?
A horizontal line is a line that runs right and left across the page:


Children are often reminded that the horizon is horizontal to help them remember this concept (mnemonics are great memory aids for children).
Children are introduced to horizontal lines in Year 3.
They may be asked to recognise them in a shape, for example:
How many horizontal lines does this shape have?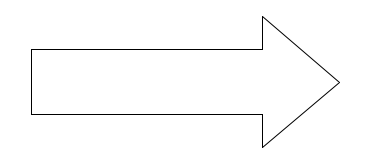 (The answer is 2.)