29 fantastic activities for the February 2021 half term holidays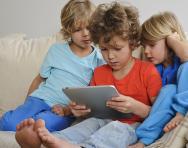 Go walking on the moon, learn how to triage your teddy or even discover the science behind hula-hooping – all from the comfort of your living room – with our top pick of 29 fun and educational activities for you and your family this half term! By Hetty Walton
February 2021 half term holiday family activities in England
Picture perfect
What:
Get in the frame for some February fun with
London's National Gallery
. Take your pick from musical storytelling, art workshops and virtual family tours, where you can find out how artists can hide secrets in plain sight and put family and friends in their work or listen to a storyteller tell the tale behind a painting before creating your own story-inspired artwork.
Where:
Online through the National Gallery website and Zoom.
When:
15, 17 February, 11am-12 noon.
Need to know:
All events and activities free. Advance booking required.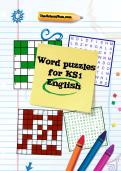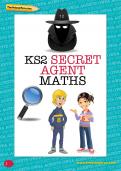 Claim four puzzle packs!
Word Puzzle Packs
Numeracy Puzzle Packs
Challenging and exciting |  Boost key skills
Sky at night
What: Enjoy a heavenly programme of discovery for stargazers of all ages at this year's
Virtual Dark Skies Festival
, as North York Moors and Yorkshire Dales National Parks team up with a host of experts to bring the wonders of the night sky into your home. Discover how bats use echoes to find their prey, pose questions to an astronomer as you watch live pictures of the moon, and be amazed as you learn what life might be like for astronauts on a mission to Mars.
Where:
Online.
When:
12-28 February
Need to know:
Many events are free, although a small charge may apply for some. Book in advance.

Trash to treasure
What:
Explore 3D artist Darrell Wakelam's
#ArtJumpStart
, an online collection of easy art projects to try at home, all of which you can make using materials from your kitchen and recycling bin! Why not have a go at creating your own loo roll pirate ship, milk carton elephant, or paper plate puffin?
Where:
Online.
Need to know:
Free.
Feeling bullish?
What: Celebrate the Year of the Ox with a host of fun Chinese New Year activities, crafting and performances. Find out more about the origins of today's traditions and why red is considered a lucky colour in China, have a go at calligraphy, sculpt a clay ox, craft a dragon mask or traditional Taiwanese puppet and settle down to watch live singing, music, lion dance and even a Kung Fu show!
Where:
Online via the
Museum of London
,
Royal Museums Greenwich
, and the
Burgh House & Hampstead Museum
.
When:
Various dates and times.
Need to know:
Most events are free, although charges apply for some. Advance booking required, and craft activities will require you to use your own materials.

Ballet brilliant!
What:
Keep dancing this half-term with the
English National Ballet and their programme of online dance workshops
designed to offer young dancers the opportunity to meet professional artists, develop their physical and choreographic skills and learn more about a variety of ballet and contemporary dance techniques. Each workshop is inspired by a different performance from the ENB's repertoire and will be delivered by a professional choreographer, rehearsal director or dancer.
Where:
Tickets available on English National Ballet website, workshops held online through Zoom.
When:
12, 19 & 26 February, 5.30pm-6.45pm
Need to know:
Workshop tickets £7 per household.
Character study
What: Take a trip back in time with
Norfolk's Lynn Museum
. You can examine a collection of Ancient Egyptian artifacts with Tabitha the 1920s archaeologist or find out if you've got what it takes to join the Roman army from Lucius Romanus, the 1st century legionary. Plus, you can become a medieval scribe and illustrate a manuscript with fantastic creatures, or craft your own carousel inspired by the steam-powered contraptions of Frederick Savage, the Kings Lynn inventor who pioneered powered fairground rides.
Where:
Online via the Lynn Museum.
When:
11-22 February, times vary.
Need to know:
All activities are free, advance booking required.
Under the sea
What:
Dive deep into the fundamentals of architecture with this
creative online workshop from the Royal Institute of British Architects
(RIBA). Help solve the marine housing crisis as you consider colour, shape, form, and texture while designing and modelling alternative housing solutions for fish, molluscs and sponges alike before figuring out how to save the coral reefs.
Where:
Online event hosted by RIBA over Microsoft Teams.
When:
17 February, 10-11am
Need to know:
Workshop £6.43 per household. Advance booking required. Paper, cardboard, pencils, sticky tape, glue and scissors are required.
Knight time
What:
Join the Wallace Collection to find out what life was really like for medieval warriors
. Modern-day jouster Andy Deane will be on hand to tell you everything you need to know about knights – what wearing heavy armour felt like, what they ate for breakfast, and how exactly they went to the toilet in those steel trousers – and afterwards you can join artist Millie Nice in making and decorating your own plate armour.
Where:
Livestreamed from the Wallace Collection's YouTube channel.
When:
13 February, 9am-9.30pm
Need to know:
Free event, however you will be required to provide your own materials.
Brighton rocks
What:
Embrace the wonders of the world at Brighton Science Festival this holiday, with a packed programme of online events, workshops and shows. Discover some fascinating facts about the elements which make up your body, quiz an astronomer with your cosmic questions, take a virtual journey across the surface of the Moon, or even encounter the dreaded Pendulum of Doom!
Where:
Online events bookable from the
Brighton Science Festival website
.
When:
13-21 February, dates and times vary by event.
Need to know:
Costs vary, many events free. Some activities will require additional materials.
Bright sparks!
What:
Crowd around the kitchen table as the
The Spark Arts Festival
offers up a whole host of online events where you won't need to keep your distance. Expect live workshops and performances alongside gripping audio dramas and interactive digital adventures. Highlights include a chance to make sofa slouching an art form with pillow fights, human pyramids and your very own sofa dance, and the opportunity to enjoy some bangers and mash-ups with Mr Shay the Beat Bangin' Chef blending live beatboxing with the sounds of the kitchen.
Where:
All events will be held online and can be booked through the Spark Festival website.
When:
8-20 February, dates and times vary.
Need to know:
Tickets available for free; some events may require additional materials for activities.
Feathered friends
What:
Get quacking to the Northern Stage and their brand-new online performance of 'Duckie', a contemporary reimagining of Hans Christian Anderson's classic fable 'The Ugly Duckling' with a message of tolerance and self-acceptance at its heart. Starring in his first work for children, acclaimed cabaret performer Le Gateau Chocolat brings his signature blend of glitz and glamour to a tale of identity and belonging set in an animal circus, where Duckie come to the realisation that his differences are in fact his strengths.
Where:
Online performance hosted by
Northern Stage
.
When:
16-20 February, various times.
Need to know:
Tickets £10 per household.
Take art
What:
Get crafty this half-term with a huge variety of
free family arts activities available online from Nottingham Contemporary
. After learning about and experimenting with a variety of key artistic techniques including line, colour, light and shape, you can have fun transforming everyday objects into repeating patterns or curious creatures, getting your glam on and hosting a fashion show with outfits made from materials around the home or finding out how to conceal hidden messages within the noises of a soundscape.
Where:
Available online on the Nottingham Contemporary website.
Need to know:
Resources are available for free, additional materials may be required.
Romantic Romans
What:
Find out what life was like for the Ancient Roman inhabitants of
Vindolanda
this half term. Have a go at deciphering the Roman alphabet, bake a honey cake based on a historic recipe or craft your own loo roll legionary before exploring the importance of knots in Roman culture – discover why the Hercules Knot was a symbol of love, the significance of Solomon's Knot (a repeating pattern featured in many mosaics) and how a Roman legionary tied his shoelaces.
Where:
Online activities available from the
Vindolanda website
.
When:
6-21 February.
Need to know:
Resources are free to access.
Cartoon capers
What:
Join Beano and Marvel comic writer and artist Kev F Sutherland for a cool creative online workshop
where he'll show you just how easy it is to make your own comic strip. During the two-hour event you'll produce a page of comic strip, develop a comic idea as a group and receive an individual caricature from the artist, which will be emailed to you after the event finishes.
Where:
Online Zoom event hosted by Artsdepot.
When:
18 February, 10.30am-12.30pm and 2-4pm.
Need to know:
Tickets are 'Pay what you Decide', starting from £0 per person. Paper and pencils required.
The play's the thing
What:
Share the joy of Shakespeare's stories as
Telling Tales
– a selection of online storytelling sessions and workshops offered by Shakespeare's Globe – returns for 2021. Led by experienced actors, teachers and directors, the interactive sessions allow you to examine the language, characters, and themes in Shakespeare's works – plus, there's a production of
Romeo and Juliet created especially for young people on the Shakespeare's Globe YouTube Channel
for free.
Where:
Online events hosted by Shakespeare's Globe.
When:
Various dates and times until 21 February.
Need to know:
Tickets start from £22.25 per household. Romeo and Juliet can be watched for free.
Fab Feb Fest
What:
The Luton children's arts festival,
Feb Fest
, returns for its 8th year, featuring a mix of live and recorded shows and workshops. Highlights include Margot's Magical Winter Wonder Party, a show which imagines what would happen if all the missed moments from 2020 were combined into one mega party, and Imagination Station Live – creative workshops where materials will be delivered to your door just in time for a live Zoom meeting. Oh, and don't forget to take a trip to the Unexplored-But-Probably-Very-Dangerous Island (just watch out for spiders).
Where:
Activities can be booked online at the Full House Theatre website.
When:
13-21 February, times vary.
Need to know:
All events are free.
Wild and free
What:
While a half-term visit to the zoo may be off the cards, budding veterinarians can join in with ZSL's 'Vets At Home' livestream where you can learn how to triage your teddy bear using materials from around the home before watching the zoo's vets and nurses perform a live health check on one of the animals. Part of their
#WildAtHome programme of online events
, you can also enjoy some amusing animal athletics as you leap like a lemur, balance like a flamingo or waddle like a penguin during your daily exercise to help raise money for ZSL's conservation work.
Where:
Online activities available on the Whipsnade Zoo website and Facebook page.
When:
15-21 February, times vary.
Need to know:
Events and activities are free.
Wartime woes
What:
Discover the story of the secret underground headquarters used by Winston Churchill in the Second World War with this free digital guide from Imperial War Museums. Delve deeper into the exhibitions, examine artworks and photographs of London during the Blitz, find out about Churchill's secret transatlantic telephone hidden in a broom closet and hear IWM curators tell the stories of those who worked here and explain why they were so crucial to the war effort.
Where:
Digital guide produced by Imperial War Museums via Bloomberg Connects app
.
When:
Permanently available online.
Need to know:
Digital guide is free.
Saddle up!
What:
While the gallery doors may be closed, Leicester's Attenborough Arts Centre brings you
'Cowboys Invaded'
, a 50-minute stop motion film from artist Tim Neath, which features 100 miniature models made of recycled paper plates, cardboard and plastic figurines, telling the story of an alien invasion of the Old West and exploring what the myth of the American western tells us about modern insecurities. You can also have a go at creating your own model from found materials, inspired by the exhibition, and add them to the online gallery.
Where:
Online, through the Attenborough Arts Centre website.
When:
Permanently available.
Need to know:
Exhibition and resources are free to access.
Lyrical languages
What:
Celebrate International Mother Language Day with a two-week lockdown festival of creative online events led by Manchester City of Literature
. Enjoy multilingual storytelling, try your hand at Mandarin with the Confucius Institute, be part of the audience for the ever-popular multi-language mushaira (a night of song and poetry) and discover Artist Sumay Wu's Manchester Audio Cookbook, a sound-based artwork consisting of recipes and tales read in different languages.
Where:
Online.
When:
16-28 February, times vary.
Need to know:
All events are free.
Love is in the air
What:
As Valentine's Day approaches, explore themes of love and romance in the artworks of the Royal Collection.
Follow the online trail to discover the history of expressions of love
from ancient Persia to the Middle Ages and Victorian times, learn how Saint Valentine's Day became a popular holiday during the 19th century and discover how Michelangelo used archers as symbols for passion, or even
try composing your own Shakespearean sonnet
!
Where:
Online at the Royal Collection's website.
When:
All activities are free to access.
Need to know:
Activities are available for free.
February 2021 half term holiday family activities in Wales
Welsh wonders
What: While the pandemic may have stopped Cardiff Science Festival from taking over the Welsh capital this year, it won't stop the festival from coming to you with a four-day programme of online events exploring how science, technology, engineering, and maths shape your daily life. You can take a virtual tour of the Large Hadron Collider, use machine learning technologies to play a game of Snake using your body as a controller, 3D print a fridge magnet with computer aided design software or even discover the secret science of hula-hooping!
Where: All events will be held online.
When: 18-21 February, dates and times vary.
Need to know: All events are free, however some may not be suitable for all ages.
Bird brained
What:
While you can't currently visit the ducks, geese, and flamingos at WWT Llanelli Wetland Centre in person, there are still lots of
wetland-themed activities you can do at home
. Have a go at making a Bewick's Swan hat, create your own fantasy duck and go on a senses scavenger hunt. You can also start getting the garden ready for spring visitors with great
videos showing you how to make bird feeders, ponds, or bug hotels
.
Where:
WWT Llanelli Wetland, online.
Need to know:
All activities are free.

Pharaoh a-go-go
What:
Head to Swansea for some ancient activities fit for a king. Discover some of the most famous Pharaohs of ancient Egypt including Rameses the Great, Cleopatra and the boy king Tutankhamun. Learn to write your name in hieroglyphs, watch a royal mummification demonstration and even have a go at making your very own Egyptian collars.
Where:
Fab Pharaohs Family Workshop
online Zoom events hosted by The Egypt Centre.
When:
13 -21 February, times vary.
Need to know:
Cost £5. Drop in as many times as you like. Suitable for ages 6-11. Book in advance.
February 2021 half term holiday family activities in Northern Ireland
Castle capers
What: See gothic and classical architecture collide at Castle Ward, an eccentric 18th-century mansion resting on a rolling hillside and looking out over the tranquil waters of Strangford Lough in County Down. Walk or cycle along the Lough trail or through the sheltered woodlands and see if you can spot butterflies, rabbits, ducks, and swans, or maybe even the first spring snowdrops. There's also a chance to step into a fantasy world of castles and dragons, since the Georgian farmyard and the lough shore were both film locations for the smash-hit television series Game of Thrones.
Where: Castle Ward, Strangford, Downpatrick, County Down, BT30 7BA
When: Every day, 10am-3.30pm
Need to know: Family ticket from £25.

Science spectacular
What: Explore the science of you, the universe and everything in between at Northern Ireland's annual science festival. With more than 120 online events, you can join Scientific Sue as she explores the real scientific principles behind the powers of fictional witches and wizards, construct your own Rube Goldberg machine (a zany chain reaction contraption), take a tour of the states of matter and discover how some of the more exotic ones can allow you to move a can without touching it, and discover the strange science of 'fartology' in a performance including explosions, the world's loudest fart, and a giant inflatable bottom.
Where: All events are online.
When: 15-28 February, times vary.
Need to know: Almost all events are free. Some events may not be suitable for all ages.
February 2021 half term holiday family activities in Scotland
Going underground
What: Discover 500 years of Edinburgh's hidden history with this exclusive online event, livestreamed from the capital's famous Mary King's Close. Find out how the historic street obtained its underground nature, and meet the people who lived, loved, and died in the alleyways – including Agnes the hardworking maid and the Close's namesake, merchant Mary King – as guides share their expertise alongside never-before-seen archive footage unearthed during their research. You'll be able to ask questions and interact with other viewers in the live chat, and maybe even get the chance to peek into areas of the street which are normally closed to the public...
Where: Livestreamed online event hosted by Mary King's Close
When: 20 February, 7-8pm.
Need to know: Tickets are £12 per device, advance booking required.

Booking it
What: Get set for some literary larks as the Edinburgh International Book Festival opens up its archives, providing a wealth of educational entertainment for bookworms of all ages. There are live Draw-Along videos featuring illustrators such as Cressida Cowell, Axel Scheffler and Eilidh Muldoon, along with a massive back catalogue of recordings from featuring famous faces such as Malorie Blackman, Eoin Colfer, Nick Sharrat and Malala Yousafzai, alongside creative learning resources to help kids to delve deeper into their favourite stories.
Where: Online.
Need to know: All video/audio recordings are free.

Tasty tales
What: Two siblings, a wicked witch and a house made of… gingerbread? Scottish Opera are bringing a sweet treat to your screen with this magical new staging of the classic fairy tale Hansel and Gretel. Banished from home by their exasperated parents, Hansel and Gretel head deep into the woods, ready for adventure. But they'll need their wits about them if they're to escape this eerie old forest – and the Christmas-crazed witch who lives there!
Where: Online via the Scottish Opera website and YouTube channel.
When: Performance available to view from 6pm on 10 February.
Need to know: Free to watch.