Game age ratings and what they mean
There are a lot of great, child-friendly games out there and classifications are incredibly useful. Familiarising yourself with the labels is a great place to start to help your child have a safe and fun gaming experience.

How important are age ratings for children's gaming?
In some ways game classifications are just as important, if not more so, than age ratings for movies.
In a movie rated 18, children may witness adult scenes of violence and sex. In a game that is a PEGI 18, children would not only see these images but have the option to take part via their gaming character.
Claim four puzzle packs!
Word Puzzle Packs
Numeracy Puzzle Packs
Challenging and exciting |  Boost key skills
Elizabeth Milovidov, Ph.D., J.D., is an eSafety consultant in Europe, an Independent Expert on Digital Parenting and the founder of DigitalParentingCoach.com. "Game age classifications are really crucial for parents to understand the suitability of the game before handing over the latest trendy game," she sayss. "But unfortunately many ratings are ignored because parents don't know or understand the proper age or because there may be some confusion when downloading an app."
She explains that the PEGI (Pan European Game Information) in Europe and the ESRB (Entertainment Software Rating Board) system in the US rate games according to age, content and suitability for young children.
What game classifications mean and what you can expect to see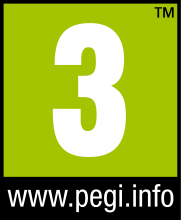 PEGI 3
This rating means the game is suitable for all ages and it shouldn't have any frightening images or sounds. Mild, comical violence is allowed but no bad language.
Games rated PEGI 3
Fifa
Mario Kart
Rocket League
Sonic Free Riders
Pokemon Go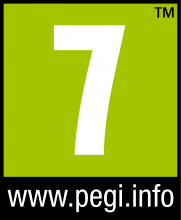 PEGI 7
Games with this rating can include sounds and images that may be frightening to very young children and mild violence is acceptable. Mild violence in this context means implied, non-detailed and non-realistic.
Games rated PEGI 7
Crash Bandicoot
Lego Worlds
Minecraft 
Sonic Unleashed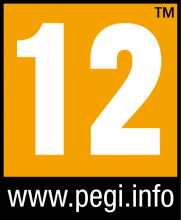 PEGI 12
Violence gets slightly more graphic in this category, and you may see acts of 'non-realistic' violence towards 'human-like characters'. Sexual innuendos or sexual posturing might also be included in games with this rating. Mild bad language and gambling images/references may also be present.
Games rated PEGI 12
The Legend of Zelda
Shadow of the Colossus
The Sims 4
Fortnite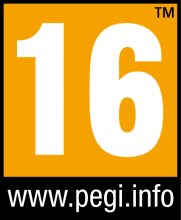 PEGI 16
You will find this rating on games that present more realistic, life-like depictions of violence or sexual activity. Bad language is more prevalent and extreme and characters' use of drugs and alcohol may be seen.
Games rated PEGI 16
Monster Hunter
EA Sports UFC 3
PlayerUnknown's Battleground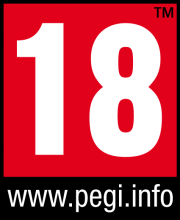 PEGI 18
This is an adult classification and a game with this rating may include gross, excessive violence with motiveless killing and/or violence towards innocent characters. Sexual activity and the use of drugs may be glamourised in games with this PEGI rating.
Games rated PEGI 18
Grand Theft Auto
Call of Duty
Fallout 4
Just Cause 2, 3, and 4
Game content descriptors explained
Remember to keep an eye out for content descriptors that add extra information about the content of games. These come in the form of small images such as a clenched fist to indicate violence or a spider to indicate fear. Become familiar with these symbols and keep an eye out for any added information on game cases/in app stores.