How early readers can help your child love books
What do you do when your child is ready for more than school books, but not yet up to full novels? We explain how 'early readers' can fill the void. By Lucy Dimbylow.
Does your heart sink when you open your child's school bag and pull out yet another Biff, Chip and Kipper book?
Working through reading schemes is an important process for children, but in time, it can begin to feel like a chore – and not just for you, but also for your child. That's where early readers – books developed for young children to read and enjoy independently – can bridge the gap.
Claim A FREE Book Reviews Activity Pack!
A huge collection of creative writing & reading comprehension resources
Explore texts, deepen understanding, share opinions
For Year 1 to Year 6
What are early readers?
Early readers – also referred to as first readers – are stepping stones from picture books and reading scheme books to longer chapter books. They're carefully developed to tell a great story, but in a format that children are able to read and enjoy by themselves, using familiar vocabulary and appealing illustrations.  
'Over the past 25 years, experts have found a gap in the market for children who are in the middle stages of primary school reading schemes,' explains Prue Goodwin, a freelance lecturer in literacy, learning and children's books and consultant to Random House. 'They're competent enough to decode for themselves and understand the meaning of the story, but the books they bring home from school tend to focus on increasing linguistic challenge rather than enjoyment. Early readers are designed to engage children with the book, rather than test whether they can read the words.'
One of the best-known children's books – Dr Seuss' The Cat in the Hat – was developed as an early reader. In the 1950s, research found that reading scheme books, or 'primers,' as they were then known, were actually deterring children from learning to read. The author of one of these studies tasked Seuss – already a children's writer – with writing an unputdownable story for first-graders using a vocabulary of no more than 225 words from a set list of just over 300. The book became a runaway success and led to Seuss launching his own range of books – Beginner Books – to help children learn to read.
What age group are they for?
This varies. 'As with all skills, children learn to read fluently at different rates,' Prue says. 'For some, it takes weeks or a few months, but on average, it takes around 18 months.' Some children may be capable of tackling early readers in Reception, but in general, these books are aimed at children aged between six and eight.
Why are early readers good for children?
Because it takes a long time to become a proficient reader, it's vital that reading doesn't become a bore during this period. Reading schemes focus on phonics, decoding and learning new words, but the key to early readers is that they engage and encourage children through the quality of the writing. 'The emphasis is on providing well written books, often by renowned authors like Dick King-Smith and Malorie Blackman who are known for writing things that children want to read,' says Prue. 'The focus is more on the plot, drama and humour than on decoding, and on making reading an enjoyable experience. Early readers help children discover what it's like to lose themselves in a book.'
Early readers also help to boost confidence. 'Learning to read is a bit like learning to ride a bike,' Prue explains. 'At this stage, children are wobbling along. They want to do it, but they're very vulnerable, and the worst thing you can do is keep giving them increasingly difficult books that challenge them too much. Children need quality writing in an accessible style where they can read most of the words with ease.'
This, in turn, leads to a natural progression in reading ability. 'If children are interested in what they're reading, it will lead them to read words that are not a part of their core vocabulary,' Prue says.
How are they developed?
Devising an early reader isn't an easy process, which is why publishing houses often work with best-selling children's authors. 'The younger your audience, the harder it is to write in a really good quality literary style,' explains Prue. 'An author can spend hours and hours on a sentence of just 10 words.'
There's no precise science for developing an early reader, but publishers take into account children's reading ability, vocabulary and use of grammar. Font type, size and layout are also important. 'For example, for newly independent young readers, a page should finish at the end of a complete sentence, rather than the sentence continuing on the next page,' says Prue.
Commercially available early readers are usually a minimum of 24 pages long. Educational experts are involved in devising the titles, and they are then tested with teachers and children.
Helping your child get the most from early readers
Although some children are keen to get stuck into reading independently, others find it a more daunting task, especially if they've been discouraged by dry school reading books. 'My advice is not to stop reading aloud to your child,' says Prue. 'If they're hesitant to have a go at reading a simple book, start reading it to them to show them how exciting it can be. Don't see it as a chore – if it's not a pleasure for you both, they won't want to read themselves.'
Also, check out titles from a range of different authors and publishers: finding an author, subject or writing style that appeals to your child could spark a lifelong interest in books.
New reader book series: Orion Early Reader
Over 4 million copies of the Orion Early Reader series have been sold. Packed with illustrations, they're stepping stones from picture books to reading books for children to read independently and come in two stages: Blue (to be read with an adult) and Red (a more advanced text for children to read alone when they're ready). Authors including James Mayhew, Francesca Simon Paperback prices are £4.99; ebook versions are also available from £2.99.
Don't miss: Early Reader Horrid Henry, simplified versions of the classic stories, some available with an audio CD (Horrid Henry's Christmas Lunch by Francesca Simon, £9.99).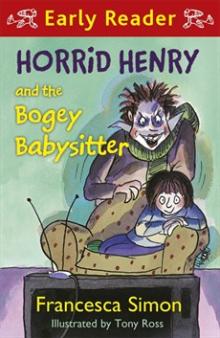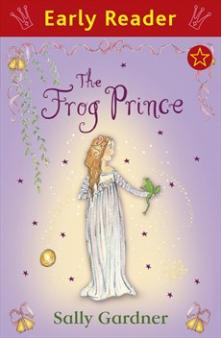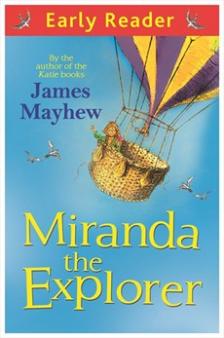 New reader book series: Ladybird Read it Yourself
Ladybird's Read it Yourself series is a levelled reading book series (70 books, 4 levels). As well as classic fairy tales and adapsted Beatrix potter stories you can choose from modern stories and favourite characters (Charlie and Lola, Moshi Monsters) for your child. An app and eBook versions are also available.
Don't miss: Peppa Pig, Topsy and Tim and Harry and the Dinosaurs stories – sure to be a hit with Reception and Y1 children.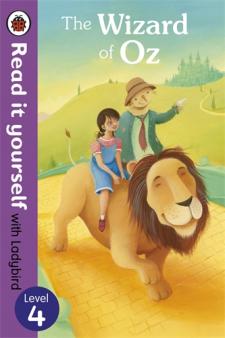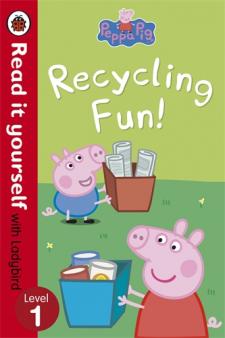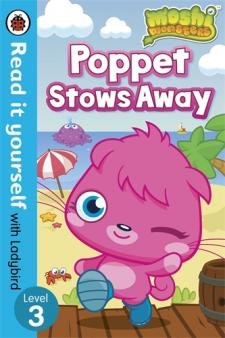 New reader book series: DC Super Friends
Perfect for children who are beginning to recognise words and short sentences, DC Super Friends is a Random House colour first reader series based around superheroes like Batman and Superman. The paperbacks, £3.99 each, are packed with pictures and will be pored over by Justice League fans.
Don't miss: Omnibus editions of five DC Super Friends first readers, like Hero Story Collection (Random House, £5.29).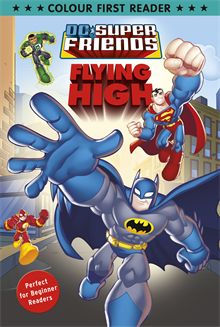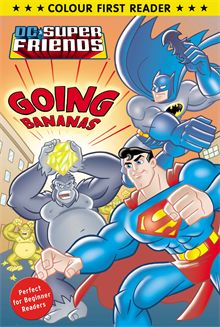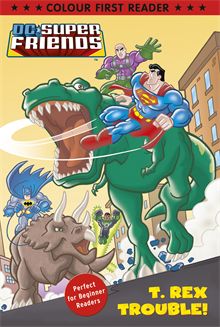 New reader book series: DK Star Wars
Part of a multi-level reading programme, these sci-fi early readers from Dorling Kindersley are available for beginner, early, developing and fluent readers. All aspects of the films are covered, with fantastic facts to pore over as well as stories to get lost in.
Don't miss: Very afforable eBook editions of the books, £1.99 each.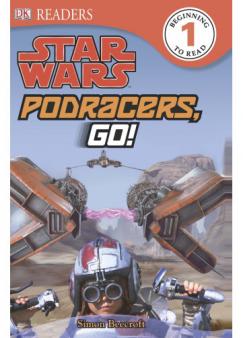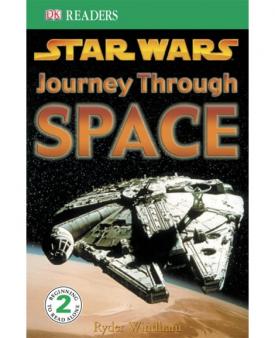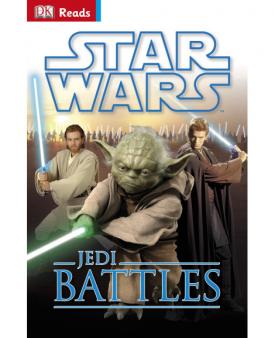 Five of the best early readers
Peas & Tickles by Kes Gray and Nick Sharratt (£4.99, Random House)
Two favourite Daisy stories – Eat your Peas and You Do! – by best-selling authors Kes Gray and Nick Sharratt, repurposed as first colour readers.
Happy Mouseday by Dick King-Smith (£3.99, Corgi Pups)
Pete is desperate for a pet mouse, but his parents keep saying no. Will they notice if he secretly keeps one in his tree house? A heart-warming story from the king of animal authors.

Chocolate Porridge by Margaret Mahy (£4.99, Orion)
A comical tale of Timothy, who sets out to disprove his sisters' theory that all boys are rubbish at cooking, with lovely traditional illustrations – perfect for reading together.

The Cat in the Hat by Dr Seuss (£8.99, HarperCollins)
This classic madcap tale was the first ever early reader, published in 1957, and is a must-read for every primary-school child.
Mudpuddle Farm: Six animal adventures by Michael Morpurgo (£7.99, HarperCollins)
Former children's laureate Michael Morpurgo's entertaining series of farmyard tales for new readers features comic book-style illustrations and lots of humour.