The parents' guide to secondary school: KS3 and KS4 explained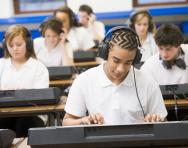 What will your child learn at school in KS3 and KS4? We take a look at the secondary school curriculum from Year 7 up.
Moving up to secondary school marks the start of a new Key Stage for children. Between the beginning of Year 7 and the end of Year 11, they'll progress through Key Stages 3 and 4. We take a look at what's involved in each Key Stage.
Key Stage 3
KS3 covers Years 7, 8 and 9: the first three years of secondary school. Children in KS3 have to study 12 (or 13) compulsory subjects:
English
Maths
Science
History
Geography
Modern foreign languages (at least one)
Design and technology (DT), including cooking and nutrition
Art and design
Music
PE
Citizenship
Computing
Welsh (in Wales)
Schools have to provide sex and relationships education (SRE) from Year 7 onwards. This covers reproduction, sexuality and sexual health. Some parts of SRE – the areas covered by the science curriculum – are compulsory, but other parts are optional and parents can withdraw their children from these lessons if they wish.
Schools also have to provide religious education (RE), but parents can opt their child out for some or all RE lessons.
The Government doesn't specify how many hours per week should be devoted to each subject, but guidance from the Qualifications and Curriculum Agency (QCA) suggests the following:
English, maths and science: three hours per subject per week
Modern languages: two hours
DT and PE: one and half hours
History, geography and RE: one and a quarter hours
Computing, art and design and music: one hour
Citizenship: 45 minutes
Most subjects are taught by a teacher who specialises in that subject at KS3, although this isn't always the case: for example, RE might be taught by a history or geography teacher as part of humanities, rather than as a separate subject. Some subjects, such as citizenship and SRE, are frequently taught by the form tutor.
In Year 7, children are usually put into sets or streams for core subjects (English, maths and possibly science), but are taught as a mixed ability group – usually their form or tutor group – for other subjects. As they progress through KS3, they might be split into sets or streams for additional subjects, particularly the more traditionally academic ones like languages, history and geography.
KS3 pupils will usually be expected to do an hour to an hour and a half of homework every evening.
There are no formal national exams for children in KS3, but they will be assessed on a regular basis through a range of different methods including tests, coursework and teacher observation.
Key Stage 4
KS4 comprises Years 10 and 11, when students are working towards GCSEs. Some subjects are compulsory; these are known as the core and foundation subjects.
The core subjects are:
English
Maths
Science
Welsh (for students in Wales)
The foundation subjects are:
Schools will also offer a number of other GCSE subjects, and pupils choose which they'll take alongside the core and foundation subjects in Year 9. They have to offer at least one subject from each of the following areas:
Arts (e.g. art and design, music, drama)
Design and technology (e.g. DT, graphics, cooking and nutrition)
Humanities (e.g. combined humanities, history, geography, RE)
Modern foreign languages (e.g. French, German, Spanish, Mandarin Chinese)
In most schools, students will take at least one GCSE from each of these categories. Often, their choices will be restricted, for example by their timetable (so if music is timetabled at the same time as German, they'll only be able to take one), or by ability (for example, in some schools, only the highest-achieving pupils take two languages).
In science, students may take single, double or triple science. Confusingly, this doesn't mean they have separate lessons and take separate GCSEs in biology and/or chemistry and/or physics. Rather, each GCSE incorporates all three subjects: so double science counts as two GCSEs, and triple science as three, with the teaching time increasing proportionately. It's common for only the brightest students to take triple science.
Academic students will also be encouraged to take the English Baccalaureate, or EBacc. This is not a separate qualification, but a combination of six different GCSEs: English, maths, two sciences, a language and either history or geography. They earn the EBacc by getting at least a grade C in each of these subjects. School league tables show the number of pupils achieving the EBacc, and top universities also look favourably on the qualification.
It's up to schools to decide how many hours of teaching they allocate to each subject, but the core subjects typically have more teaching time. This is because they are 'double weighted' in league tables to reflect their importance (in other words, each GCSE result in English, maths and science is worth two GCSEs in other subjects), so it's in schools' interests to make sure students get good results in these subjects.
Other compulsory subjects in KS4 are RE and SRE. As in KS3, parents can choose to withdraw their child from some or all of these lessons. GCSEs may be taken in these subjects, but are not mandatory.
It's normal for students to do two hours of homework a night in KS4. This will increase as their GCSEs get nearer, when they're expected to revise as well as completing set homework tasks.
BBC Bitesize has a range of starting secondary school resources offering support and information about all aspects of secondary school life for parents and children.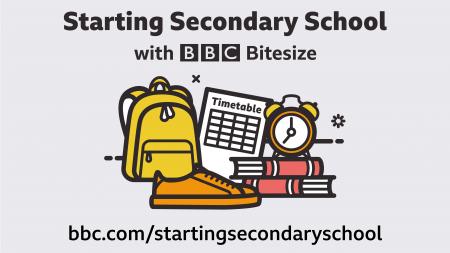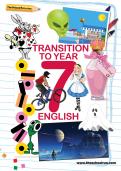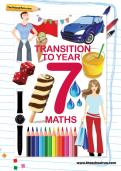 Instantly download Year 6 to 7 transition packs
English & Maths transition packs
Practise journalistic writing, figurative language, persuasive text and more
Revise key maths methods and concepts