Museums reviewed by parents: Winchester Science Centre
Hands-on science at its best, Winchester Science Centre and Planetarium offers an experiment-packed day out for the whole family. We review what's on offer for pint-sized scientists and their accompanying grown-ups.
Elena Dalrymple took her children Emily, 6, Tom, 10, and Kate, 13, to Winchester Science Centre and Planetarium.
Test everything from your reaction times to your maths knowledge at the Science Centre, an exhibition space which offers more than 100 hands-on, have-a-go experiments and is built for families. From a trip to the Colon Cafe (a huge, walk-through stomach!) to a chance to shoot multi-coloured parachutes through the air, the kids will love every minute of their learning experiences (and be buzzing about them for days afterwards!).
Download fantastic science resources today!
Experiments And Science Fun pack
Science Learning Programme for each school year
All the instructions, questions and information you need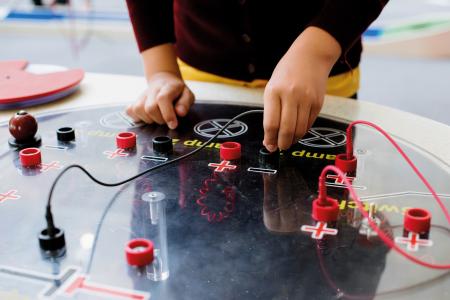 Best for nursery and Reception kids
An open area of huge soft play bricks for building with is a haven for younger visitors (and their parents – we loved the comfy sofas to perch on while you watch them build and climb!). The Sneak Peake exhibit allows you to fly across Earth like an astronaut, or pick a town or even a street and swoop down to get a closer look – quite mesmerising as you can explore the Grand Canyon or the North Pole but also look at your own home from the sky! It's worth paying a visit to the X-Ray puzzles with young children, too – can they put a human skeleton back together correctly?
There are also K'Nex tables (though toddlers must be supervised as the small pieces are a choking hazard) and plenty of opportunities to have a go at all the exhibits, perhaps with a bit of adult help.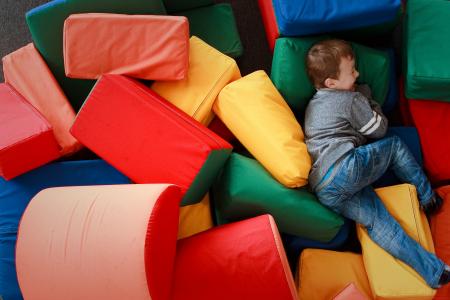 Best for KS1 kids
The whole Science Centre is dedicated to hands-on learning, and younger children will be the first to get stuck in and try pushing, pulling, jumping and sprinting as necessary to make things work.
The Move It section of the Centre showcases simple machines (levers, wheels and pulleys) to illustrate how forces work. You can also make yourself into a human battery, find out about crystallography by using magnifying glasses to examine shapes within crystals, watch a stem cell replicator at work, look at longitudinal and trasverse waves and how they behave in a wave machine, fire an air cannon, understand more about reflection by attempting to share your hand in a handshake mirror (hard work!), make a vortex and play with pendulums.
Also engaging is the huge recycling section in the lower floor of the museum, with interactive kiosks to help kids understand more about landfill and recycling as part of a "Waste Buster challenge".
Best for KS2 kids
The Science of Sport was a big hit with the older children in our group. There's a balance board to try out, a chance to understand how balls can be controlled in the air (important in sports such as football, tennis and golf), an 'active wall' to test response time and a sprinting and high jump competition (with a chance to be photographed on a podium to celebrate your achievement!).
The optical illusions in the Little Big Room definitely merit some unusual family photos, so don't leave before you've visited it!
Don't miss!
The brilliant, child-friendly planetarium films in the UK's largest standalone planetarium. We saw Polaris, the Space Submarine, but other films aimed at children (Astronaut, We Are Stars, Ancient Skies) are also on offer so you could see different shows on repeat visits. Special "Chatterbox" Shows are perfect for younger kids who find it hard to contain their excitement and their questions during a performance!
There's a programme of presenter-led planetarium shows, too, and Saturday Night at the Planetarium explores a different topic each month.
Half-term and holiday events for families
Live science shows (with volunteer opportunities!), hands-on activities led by presenters and an extended programme of planetarium shows are on offer during school holidays. Look out for special events like Horrible Science, Splendiferous Science Or Dinosaur weekends, too.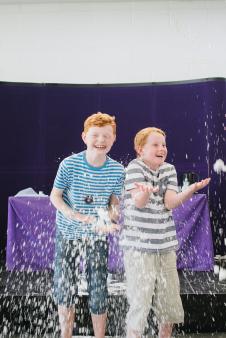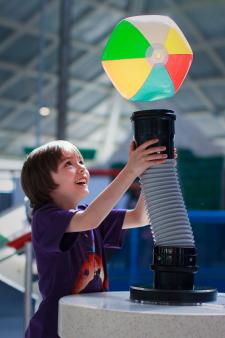 Food and drink options
The Hub cafe sells hot drinks, milkshakes (including Butterscotch and Blue Goo flavour!), jacket potatoes, nachos, paninis and kids' meal boxes for £4.75.
An indoor picnic area with tables and chairs is available on the lower floor if you want to bring your own food and drinks. 
Getting there, prices and opening hours
All-day tickets cost £12 for adults and £8.40 for children aged 3-16 (children under 2 are free). The Family Saver offers a 10% discount on General Entry when paying for three or more tickets; you can also save an additional 10% off general entry when advance booking online.
Winchester Science Centre (SO21 1HZ) is just off a main road (Alresford Road), about 3 miles from Winchester City Centre. On-site parking is free.
Opening hours are Monday to Friday 10am-4pm and Saturdays, Sundays and bank holidays 10am-5pm.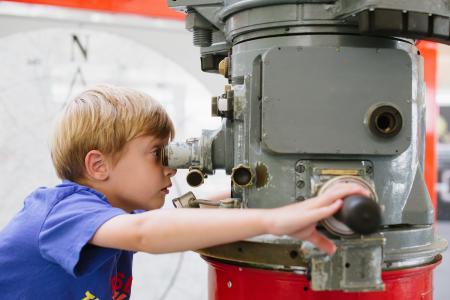 Pocket-money shop purchases
There's plenty of science-themed reading material on offer, as well as Zero-Gravity Rovers (£3.00), Pocket Volcanoes (£3.99), UFO Sharpeners (£1.20), posters and hands-on science kits.
Online treasures if you're too far to visit
Links to the National Curriculum
Learning about space, forces and life and living things is part of science lessons in primary school. 
Materials (KS1)
The human body (KS1 and KS2)
Forces and magnets (KS2)
Light (KS2)
Earth and space (KS2)
Electricity and circuits (KS2)
Science investigations (KS2)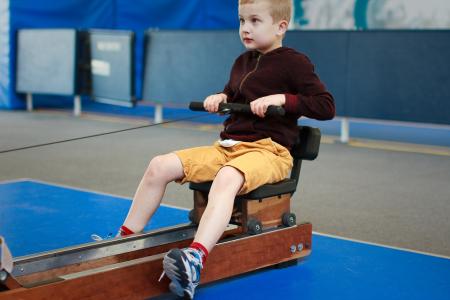 Photography: © Winchester Science Centre
Museum reviews for parents: we need YOUR help!
TheSchoolRun is looking for families to visit museums and other educational venues around the country and 'review' them. Get in touch to have your say about the best family days out (with a learning twist!).