An overview of the Northern Irish educational system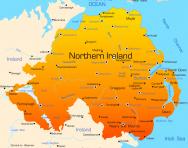 Understand more about the curriculum used in Northern Ireland and how students are assessed with this brief guide.
Education in Northern Ireland is similar to the structure set up in England, with a few key differences.
For instance, the age of a child on 1 July determines when they need to start school, whereas in England and Wales it is 1 September. Also, all Northern Irish schools follow the Northern Ireland Curriculum, which is based on the National Curriculum used in England and Wales. This became statutory across all key stages during the 2009/2010 academic year.
Primary school students do not take Key Stage 1 or Key Stage 2 National Curriculum Tests (Standard Attainment Tests, or SATs). Students in secondary school do take General Certificate of Secondary Education exams (GCSEs) during year 12, and have the choice to continue on to years 13 and 14 to take A-levels, or the more vocationally-centred Advanced Level exams.
During the autumn term, students in years 4-7 are given computer-based assessments in numeracy and literacy (InCAS tests). Teachers assign levels to students at the end of Key Stage 1 (year 4) and Key Stage 2 (year 7) based on how they perform in the general Cross-Curricular Skills of Communication, Using Mathematics and Using IT. These match the National Curriculum levels in that students should be at Level 2 by the end of Key Stage 1, and at level 4 by the end of Key Stage 2.
 
Age during school year
England and Wales:
National Curriculum (plus Foundation Phase in Wales)
Northern Ireland:
Northern Ireland Curriculum
Scotland:
Curriculum for Excellence
4-5
Reception
Year 1
(Nursery)
5-6
Year 1
Year 2
P1
6-7
Year 2
Year 3
P2
7-8
Year 3
Year 4
P3
8-9
Year 4
Year 5
P4
9-10
Year 5
Year 6
P5
10-11
Year 6
Year 7
P6
11-12
Year 7
Year 8
P7
12-13
Year 8
Year 9
S1
13-14
Year 9
Year 10
S2
14-15
Year 10
Year 11
S3
15-16
Year 11
Year 12
S4
                         A-Levels and SCE Highers – not compulsory
16-17
Year 12
Year 13
S5
17-18
Year 13
Year 14
S6