An overview of the Scottish education system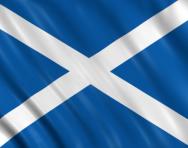 What's are the differences between the National Curriculum and the Curriculum for Excellence? We explain how students are assessed within both systems.
Scotland has its own qualification framework that is separate from the one set for England, Wales and Northern Ireland, but each one is recognised around the UK. England and Wales follow the National Curriculum (with the exception of the Foundation Phase in Wales), Northern Ireland follows the Northern Ireland Curriculum and Scotland follows the Curriculum for Excellence (also known as the CfE) for nursery, primary and secondary schools.
Children in Scotland complete seven years of primary school, starting in P1 (the equivalent of Year 1 classes in England), going up to P7 (the equivalent of Year 7 in England). After this, they do six years of secondary school from S1 to S6 (equivalent to Y8 to Y13 in England). Secondary schools in Scotland are also known as high schools or academies.
What is the Curriculum for Excellence?
The Curriculum for Excellence is a major educational reform with the aim of providing a wider, more flexible range of courses and subjects. As the Scottish government only sets guidelines about the school curriculum, schools needn't stick to rigid learning paths and can make their own decisions on what to teach pupils.
There are three core subjects that schools must ensure are taught: health and wellbeing, literacy and numeracy. Other than that, they're free to:
• introduce projects that use skills and knowledge from more than one subject, leading to joined-up learning
• teach about people and places from their local area
• ask pupils about areas they're interested in studying
What qualifications are there in Scotland?
Between 2013 and 2016, three new qualifications are being introduced: Nationals, Highers and Advanced Highers. This is what they're replacing:
National 1 and National 2 are replacing Access 1 and Access 2
National 3 is replacing Access 3 and Standard Grade (Foundation Level)
National 4 is replacing Standard Grade (General Level) and Intermediate 1
National 5 is replacing Standard Grade (Credit Level) and Intermediate 2
Higher (new) is replacing Higher
Advanced Higher (new) is replacing Advanced Higher
Most children will be around 15 when they take Nationals. They can opt to stay in secondary school for two more years to take exams for Higher qualifications – which they'll need to apply for university – and Advanced Highers – equivalent to the first year of university and used for applying to enter the second year of university.
When are the new qualifications being introduced?
The new qualifications are being phased in between 2013 and 2015:
• National 1, National 2, National 3, National 4 and National 5: August 2013.
• Higher: August 2014.
• Advanced Higher: August 2015.
As a guide, children who were in P7 year in the 2009/2010 school year will be the first year to take the new qualifications.
Currently Scotland does not formally assess primary and secondary students in Key Stages (and there are no SATs). Assessments include a standardised exam given for each subject a child will study, set out by the 5-14 curriculum (within the Curriculum for Excellence), and InCAS tests. But it's up to the teacher to decide when the student will sit the exam, and assessments aren't decided solely on exam results. The exams are used for teachers to confirm their own judgment of how a student is performing.
However Scotland's First Minister announced in August 2015 that new national, standardised assessments are to be introduced for pupils in P1, P4 and P7, as well as for youngsters in the third year of secondary school. The new assessments will start in 2017 after being piloted in 2016 and will focus on literacy and numeracy. 
There are five defined levels within the Scottish educational system. Each is reached based on the teacher's assessment of a student's abilities and readiness to progress, but general year guidelines are as follows:
Early (pre-school years and P1);
First (to the end of P4);
Second (to the end of P7);
Third and Fourth (S1 to S3);
Senior phase (S4 to S6, college, etc.).
Age during school year
England and Wales:
National Curriculum (plus Foundation Phase in Wales)
Northern Ireland:
Northern Ireland Curriculum
Scotland:
Curriculum for Excellence
4-5
Reception
Year 1
P1 (Early level)
5-6
Year 1
Year 2
P2 (First level)
6-7
Year 2
Year 3
P3 (First level)
7-8
Year 3
Year 4
P4 (First level)
8-9
Year 4
Year 5
P5 (Second level)
9-10
Year 5
Year 6
P6 (Second level)
10-11
Year 6
Year 7
P7 (Second level)
11-12
Year 7
Year 8
S1 (Third/Fourth level)
12-13
Year 8
Year 9
S2 (Third/Fourth level)
13-14
Year 9
Year 10
S3 (Third/Fourth level)
14-15
Year 10
Year 11
S4 (Senior phase)
15-16
Year 11
Year 12
S5 (Senior phase)
                         A-Levels and SCE Highers – not compulsory
16-17
Year 12
Year 13
S6 (Senior phase)
17-18
Year 13
Year 14