Secondary school appeals template: comprehensive (non-selective) schools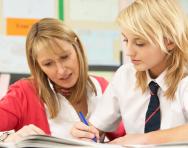 If your child has missed out on their first choice of secondary school, use our free non-selective school appeals letter template to get your appeal rolling.
Across the UK, tens of thousands of families are left disappointed on National Offers Day having missed out on a place at their preferred
secondary school
.
If you're one of them, you have the right to appeal against the decision. If the admission arrangements weren't properly followed, or were not legal according to the
School Admissions Code
, or the decision was 'unreasonable,' your child may be granted a place by the appeal panel.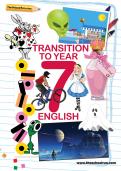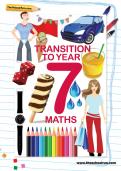 Instantly download Year 6 to 7 transition packs
English & Maths transition packs
Practise journalistic writing, figurative language, persuasive text and more
Revise key maths methods and concepts
Some local authorities have a form to fill in to kickstart the appeals process, but others require a letter. Our template will help you formulate the basis of your appeal.
This letter can be used to initiate an appeal for a comprehensive/non-selective secondary school. If you wish to appeal a
grammar school
decision, use our
grammar school appeals letter template
.
Coronavirus update March 2021
The current situation with coronavirus and social distancing has led to some changes in the appeals pathway.

Parents will still need to submit their appeal request as usual, following the school's or local authority's normal process, which you'll find on their website.

The big difference is that because appeals hearings involve more than two people, they don't comply with social distancing rules and so can't be held face to face.

Instead, the hearing could be held by phone, video conferencing or by letter, with each party submitting a written report. The appeals clerk has to contact all parties to check they have what they need to participate in their hearing, e.g. access to video conferencing facilities.

Other changes mean that the appeal panel may consist of two instead of three members, if the third withdraws (e.g. due to illness).

You'll also have at least 28 days' written notice of a new appeals deadline, and 14 days' notice of your appeal hearing. This gives more flexibility for appeals teams to adapt to the new way of working.

Once current lockdown and social distancing rules are relaxed, appeals may revert to taking place in person, but the possibility to conduct them remotely will remain until 30 September 2021. This gives admissions authorities sufficient time to deal with appeals in September, when children start school.
Comprehensive/non-selective secondary schools appeal letter template
YOUR NAME
YOUR ADDRESS
LOCAL AUTHORITY ADMISSIONS SERVICE NAME
LOCAL AUTHORITY ADMISSIONS SERVICE ADDRESS
DATE
Dear LOCAL ADMISSIONS OFFICER,
SCHOOL ADMISSION APPEAL FOR CHILD'S NAME TO ATTEND SCHOOL NAME
I would like to appeal against the decision of the admission authority not to offer CHILD'S NAME a place at SCHOOL NAME.
I set out below the grounds for my appeal:
The admission arrangements were not correctly and impartially applied in my case.
I believe that the admission arrangements were not correctly and impartially applied in my case and that this has effectively denied CHILD'S NAME a place at SCHOOL NAME.
Here, you can explain here what error you believe has been made.

Generally, an error will result from the admission authority not taking into consideration information provided with the application form.

Most decisions will involve a distance factor not having been applied correctly, either as a main criterion or a tiebreak. You will need to provide written evidence to substantiate this. For example, if the distance criterion was incorrectly applied, you might use mapping software to prove your distance from the school.
The school can accommodate CHILD'S NAME without causing prejudice.
I believe that the school can accommodate CHILD'S NAME without causing prejudice. I will provide more information after I have received the admission authority's case in due course.
The admission authority will provide a written statement about a week before the appeal hearing explaining why they believe that they are unable to admit any pupils above the published admission number. You will have the opportunity to question this at the appeal.
Why I would like CHILD'S NAME to attend SCHOOL NAME.
The reasons that I would like CHILD'S NAME to attend SCHOOL NAME are as follows:
Here, you can explain in detail why you would like your child to attend the school. This can include medical or social reasons, but you will need to support this with written evidence from a professional such as a doctor, consultant, social worker or other professional. You can list educational issues, friendship issues, logistical issues or anything else that supports your appeal.

The appeal panel is not bound by the admission criteria for the school and is required to consider each appeal on its own merits. However, as the panel exercises a judicial function, written supporting evidence from a third party will always help.
Why it would not be suitable for CHILD's NAME to attend NAME OF SCHOOL WHERE THEY HAVE BEEN ALLOCATED A PLACE.
I believe that it would not be suitable for CHILD'S NAME to attend ALLOCATED SCHOOL NAME for the following reasons:
Here, you can explain any problems that might be caused by your child attending the allocated school.

The allocated school might be one of your original preferences or the default school allocated by the local authority.

The reasons may be social, academic or logistical, such as significant difficulties getting to and from the allocated school. These are all factors that an appeal panel can consider.
Additional considerations.
In addition to the above points, I would like the appeal panel to take into consideration the following points:
Here, you can include any additional points that you would like the appeal panel to consider that are not covered by the points made above.
In support of this appeal please find attached the following documents:
Provide a list of the supporting documents you're submitting.

These could include a letter from your child's doctor or consultant, social worker or any other professional support. Any other letters of support can also be attached.
I look forward to hearing from you with details of when the appeal will be heard.
Yours truly.
YOUR SIGNATURE
YOUR NAME
With thanks to John Chard of School Appeals.
Free comprehensive school appeals letter template to download
Download TheSchoolRun's
free sample appeals letter for non-selective comprehensive schools
and use it as a template to write your own.