The best subscription boxes for children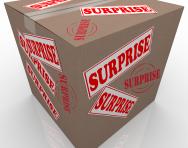 What child wouldn't love receiving a new box of goodies through the letterbox every month? We tried out some of the best-selling subscription boxes and unpacked some fun, educational offerings.
Subscription boxes – packages full of goodies that are delivered to your door once a month – are a hot new trend, with a whole range of options ranging from chocolate to beauty products.
There's a wide choice of subscription boxes aimed at primary school children, and they make the perfect gift for Christmas or birthdays. Many of them can also be ordered as a one-off if you don't want to commit to a monthly subscription.
We ordered 13 of the bestselling boxes and used them with our children. Read on to find out what was inside!